LV Selectors 46 – KDA (KNKY NMBRS)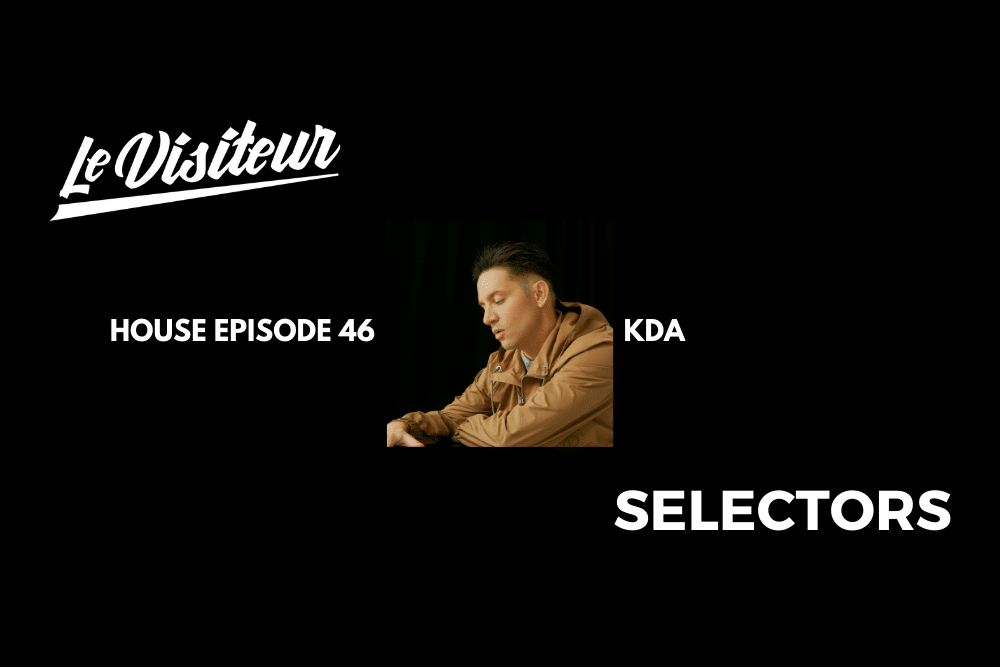 LV Selectors 46 – KDA (KNKY NMBRS)
Like what you hear? To help support LV Online buy us a coffee via Ko-FI. Click HERE
With both a brand new EP 'KNKY NMBRS' and a brand new record label 'The 40 Records', KDA is on fire right now. The Insider spoke to him in depth last week for Le Visiteur about his inspiring career. It's a fascinating interview where, among many other things, they discuss Soho in the 90's, Jodie Harsh, Pete Tong, Ross Allen & having a No. 1 with Rumble. Check it in full HERE.
You can grab KDA's 'KNKY NMBRS' EP where he completely flips Roisin Murphy, Cardi B, James Blake, Wretch 32 & Mariah Carey into club heat via: https://kda-the40records.bandcamp.com/album/knky-nmbrs-001-2
We asked KDA to put together our final mix of 2021 and as you would expect from this ridiculously talented performer, he knocked it straight out of the park. If you are looking for a mix for those end of year parties or indeed for those new year, new me January gym sessions then this one is perfect. Pop it on, crank it up and look forward to some outrageously funky basslines, soaring melodies, earworm vocals and thumping club ready drums.
For more info please check:
KDA Facebook: https://www.facebook.com/KDAbeats/
KDA Soundcloud: https://soundcloud.com/kda-music
KDA Instagram: https://www.instagram.com/kdabeats/
KDA Twitter: https://twitter.com/KDABEATS
LV Selectors 46 – KDA – Track list
James Blake – Do You Ever? (KDA 'No Love' remix feat. Cleo Simone)
Tony Hughes & JRJ – Give Her The D
TSHA – Power
KDA vs Lady Blackbird – Collage (KDA Banger dub)
Earth People – Dance (Beats mix)
Chippy Nonstop & dj genderfluid – Straight to Hell (Acapella)
Roisin Murphy – Simulation (KDA remix)
KDA – Pannacotta (demo)
Honey Dijon Ft. Hadiya George – Not About You Miss Honey / The KDA & Moi Renee VIP Moment
Mr Roy – Something About U (Deerstalker dub)
Tinashe Feat. Ms Banks – Die A Little Bit (KDA Joseph Ashworth Extended dub)
Cardi B ft. Kehlani – Ring (KDA 'Cardi Goes Vogue' remix)
Jockstrap – 50/50
KDA – Twinks & BBC
The Sharp Boys Feat. Kenny C – Ang My Pikcha (KDA remaster)
Ashee – Techno Face
Brandy – Lucid Dreams (KDA 'Love From London' remix)
Cop Envy – Inner Another
Normani – Wild Side (feat. Cardi B)
Tags:
kda
,
The 40 Records