LV Premier – Clive From Accounts – It's Not That I Don't Care [Razor-N-Tape]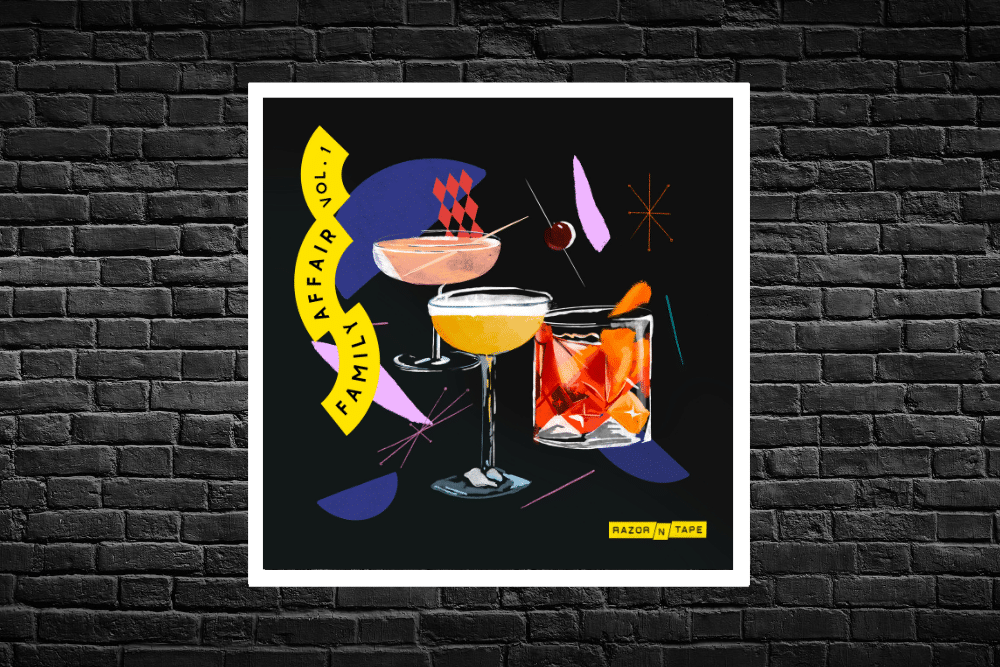 LV Premier – Clive From Accounts – It's Not That I Don't Care [Razor-N-Tape]
Like what you hear? To help support LV Online buy us a coffee via Ko-FI. Click HERE
Clive From Accounts has been one of the absolute stars of 2021 for us between his releases with Dirt Crew, Razor-N-Tape and his rather bananas brilliant Alan Partridge sampling EP on Income Tax. It's fitting perhaps then that we are wrapping up our 2021 Premier account with his rather splendid string laden entry for Razor-N-Tape's Family Affair LP which lands this week.
It's Not That I Don't Care is a perfect laid-back early morning jazzy partner for the club business of 'Tell me' which was the lead track on his must have Razor-n-Tape EP Strictly Business which you can check HERE. We also had the pleasure of speaking to Clive, which you can check out HERE, and he also put together one of our mixes of the year which you can check below. Clive From Accounts was an essential 2021 talent, more of the same in 2022 please!
The Family Affair album features a who's who of past, present and future RnT talent including Dimitri From Paris & DJ Rocca, Elis Escobar, Sentimental Animals, Daniel T, Jungle Fire, Saucy Lady, Lay-Far and Misiu. Expect everything from hi energy synth laden house to early morning laid back groove, throbbing deep house, Heavy hitting Afro and acid tinged broken beat.
It's a high class, exciting and eclectic selection of the type that Razor-N-Tape continue to deliver across all of their labels. It's no wonder that they have become such an essential label.
Grab the album from: https://razor-n-tape.fanlink.to/FamilyAffairVol1
For more info check:
Clive From Accounts Facebook: https://www.facebook.com/clivefromaccounts2/
Clive From Accounts Soundcloud: https://soundcloud.com/clivefromaccounts
Clive From Accounts Instagram: https://www.instagram.com/clivefromaccounts/
Clive From Accounts Twitter: https://twitter.com/Clive_Accounts
Razor-N-Tape Facebook: https://www.facebook.com/RazorNTape/
Razor-N-Tape Soundcloud: https://soundcloud.com/razor-n-tape
Razor-N-Tape Instagram: https://www.instagram.com/razorntape/
Razor-N-Tape Twitter: https://twitter.com/RazorNTape
Razor-N-Tape Twitch: https://www.twitch.tv/razorntape
Razor-N-Tape Bandcamp: http://www.razor-n-tape.bandcamp.com
Razor-N-Tape Spotify: https://open.spotify.com/user/m25h7a3w9wp0nuhqgi6td3q3j?si=9ca5d4f2dc564d12
Tags:
Clive From Account's
,
razor n tape