LV Selectors 45 – Tooli [18437 / Omena]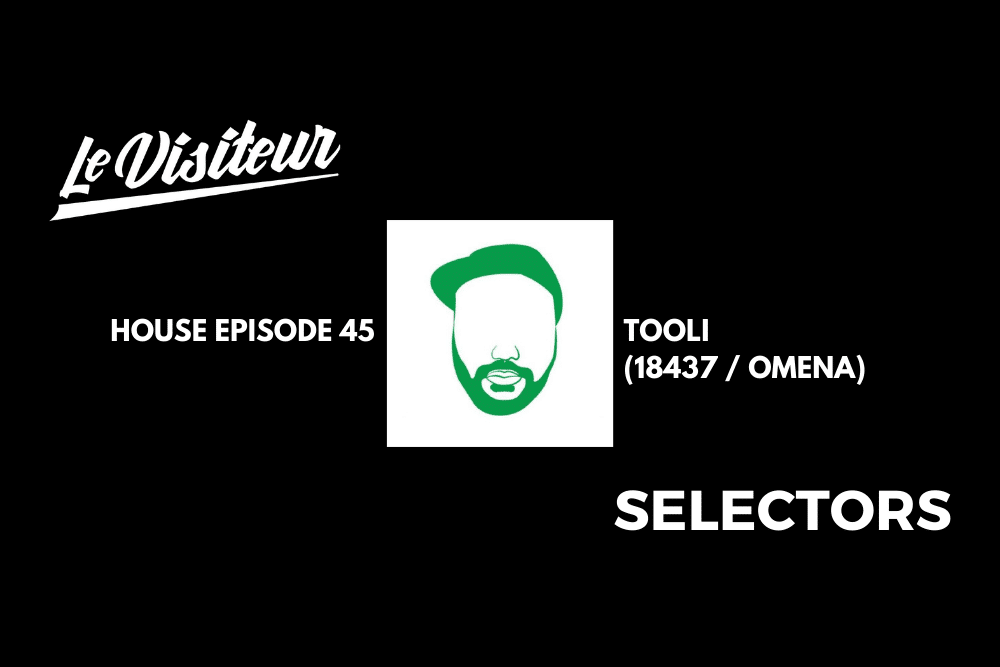 LV Selectors 45 – Tooli [18437 / Omena]
Like what you hear? To help support LV Online buy us a coffee via Ko-FI. Click HERE
We recently spoke to Tooli along with Mad Mat's about the wonderful Local Talk label, which you can check HERE, it's a label which has long been a favourite here at LV HQ. For Tooli though it's only one part of the story as he is also behind the equally brilliant labels 18437 & Omena which have become a real barometer for all that is great about underground electronic music. We are very pleased that we have managed to grab some more of his very valuable time to talk about those labels so that we can paint a full picture for you of just what it is that Tooli brings to the scene. We have that interview incoming on Monday so please check back for that.
In the meantime Tooli has jumped behind the decks to put together a mix of super fresh tracks that are incoming across his labels, as you would expect its rather tasty.
It's an absolute privilege to have Tooli back in the mix for us so please make sure that you jump over to Soundcloud and give this one a share and help us spread the love x
Q1: What can you tell us about the theme of the mix you have done for us and what are some of the key tracks for you?
I decided to do a mix with a lot of forthcoming music – it's such a privilege to have all this great music and what better way than introduce some new music that is coming on the labels? You'll definitely hear some of these tracks in the coming months plus I snuck in one of my own tracks that is forthcoming too.
Q2: How does the style of mix here compare to how you would approach a live DJ set?
Pretty much the same, I pick a few records, have a think about what to start with then just and start playing. There is not grand plan or anything – when I DJ out in a club, which was quite some time ago I realized, long mixes and blends are something I really like. I also tend to introduce a track or two again later on but for an short mix, an hour or so, I just go with the flow.
Q3: Which other artists DJ mixes do you find yourself coming back to time and again and do you have a favourite that you gravitate towards?
The Recloose mix for RA.251 is just magic.
Both the BNJMN track Blocks and Rootstrax – Harlequin are dynamite.
For more info please check:
Tooli Facebook: https://www.facebook.com/djtooli
Tooli Soundcloud: https://soundcloud.com/tooli
Tooli Instagram: https://www.instagram.com/__tooli__omena.local.talk/
Omena Records Facebook: https://www.facebook.com/omenarecords
Omena Records Soundcloud: https://soundcloud.com/omena-records
Omena Records Instagram: https://www.instagram.com/omenarecords/
Omena Records Twitter: https://twitter.com/OmenaRecords
Omena Bandcamp: https://omena.bandcamp.com/
18437 Facebook: https://www.facebook.com/18437-Records-107319571220748
18437 Soundcloud: https://soundcloud.com/18437
18437 Bandcamp: https://18437.bandcamp.com/
Tags:
18347
,
local talk
,
Omena
,
Tooli