LV Premier – Situation Ft Vanessa Jackson – Dangerous Games (Jet Boot Jack Mix)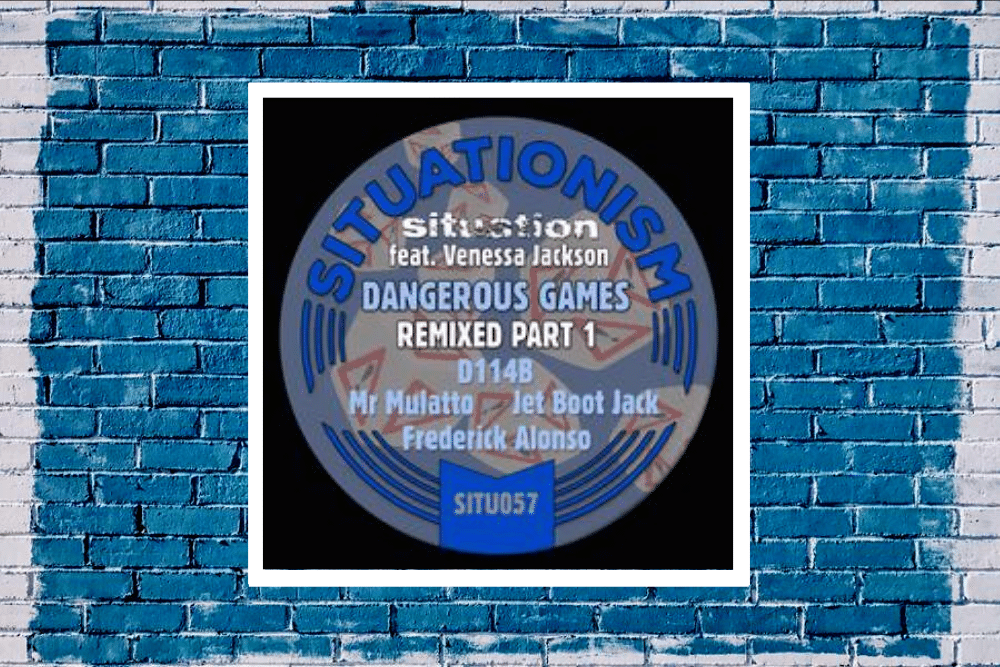 LV Premier – Situation Ft Vanessa Jackson – Dangerous Games (Jet Boot Jack Mix)
Like what you hear? To help support LV Online buy us a coffee via Ko-FI. Click HERE
Situation have had a fantastic 2021 both in relation to them as artists and also via their label Situationism which has been a real font of fantastic releases from Javonntte, Groovement Inc, BRS, HP Vince and many more fantastic artists.
Their latest release see's them revisit a track we loved and covered previously on LV online, HERE, Dangerous Games, featuring a fabulous vocal from Vanessa Jackson. This time they have enlisted the talents of Jet Boot Jack, Frederick Alonso, D114B and Mr Mulatto on the remix front.
Our premier today see's Jet Boot Jack add his own personal bump to the track adding in smooth brass stabs, and bringing the bassline front and centre giving the track endless energy. He's an artist who is going from strength to strength right now and definitely one to watch in 2022.
Of the other mixes on show here Mr Mulatto's deep bumping house mix with it's loopy fx heavy vocals and smooth keys really stands out. It takes Vanessa's classy vocal delivery off into new realms. It's got that 90's deep house vibe running through it's DNA.
Grab the EP from: https://www.traxsource.com/title/1710925/dangerous-games-remixed-pt-1
For more info please check: 
Jet Boot Jack Facebook: https://www.facebook.com/DJJetBootJack/
Jet Boot Jack Soundcloud: https://soundcloud.com/jet-boot-jack
Jet Boot Jack Instagram: https://www.instagram.com/djjetbootjack/
Jet Boot Jack Instagram: https://twitter.com/DJJetBootJack
Venessa Jackson Facebook: https://www.facebook.com/dechantal.jackson
Venessa Jackson Twitter: https://twitter.com/VenessaJackson7
Venessa Jackson Instagram: https://www.instagram.com/venessajackson7
Situationism Facebook: https://www.facebook.com/Situation.Sound/
Situationism Instagram: https://soundcloud.com/situationswapperino
Situationism Twitter: https://twitter.com/SituationSounds
Tags:
Jet Boot Jack
,
situation
,
Vanessa Jackson