Zepherin Saint talks about Soulful Culture Volume 2, Michael Jackson, Louie Vega, Larry Heard, Phil Asher, Berlin & Ann Nesby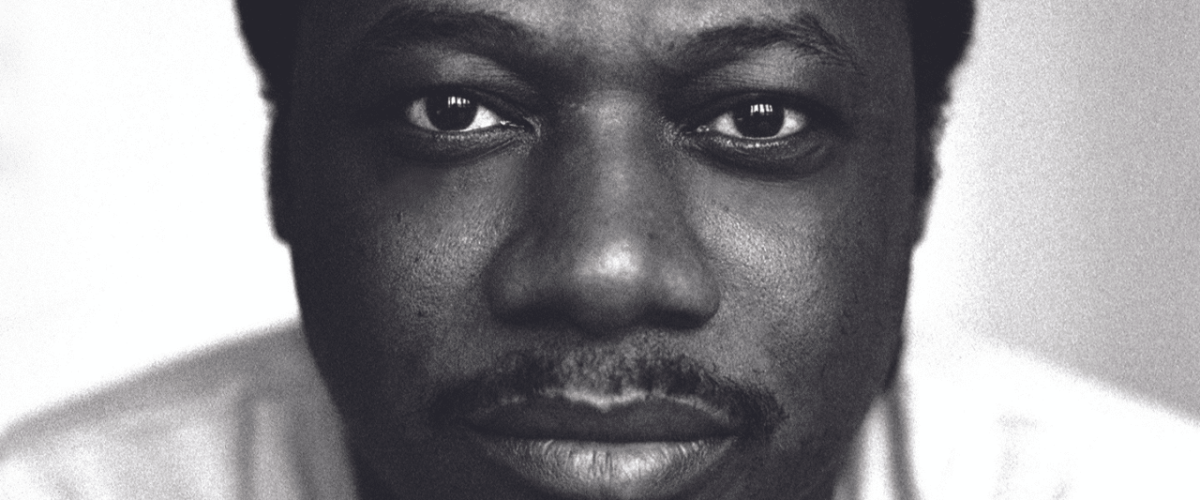 Zepherin Saint talks about Soulful Culture Volume 2, Michael Jackson, Louie Vega, Larry Heard, Phil Asher, Berlin & Ann Nesby
Like what you hear? To help support LV Online buy us a coffee via Ko-FI. Click HERE
An interview with The Insider for Le Visiteur
Electronic music has always been filled with innovative individuals. Tribe Records label head Zepherin Saint is a musician, producer and DJ who really does boast an appeal like few others. Renowned for consistently pushing genres to the edge, he is an artist of many different sounds and styles who continues to enthral clubbers and music heads across the globe. About to release his 'Soulful Culture Volume 2.' Which is stacked to the max with legends – Louie Vega, Arnold Jarvis, Larry Heard, Kai Alce, Tommy Regisford, Teddy Douglas, Patrice Scott and Ashley Beedle. From deep percussive beats to hypnotic acid-tinged heaters, to broken and deep soul bearing vocals, this is an album which is quite simply brimming with depth and warmth. It's a collection curated by someone who's many years of knowledge, experience, and passion, all come together to deliver something truly special. We talk to him ahead of the release.
Dean Zepherin Saint releases Soulful Culture Volume 2 on Tribe Records 10th December. Grab it from: https://www.traxsource.com/title/1698423/zepherin-saint-presents-soulful-culture-2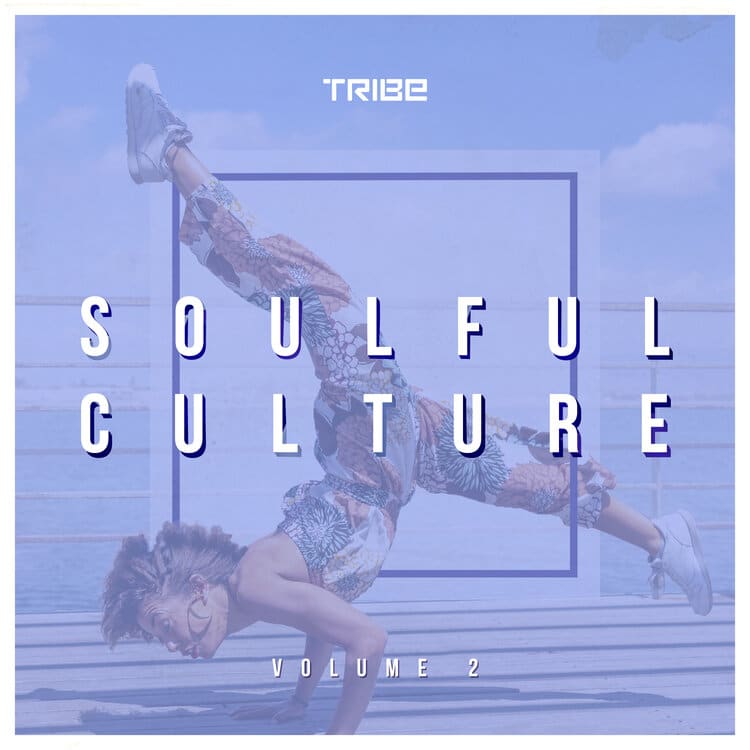 It's an absolute pleasure to talk to you Dean. How have you been keeping?
The pleasure is mine. Thanks for having me. I have been keeping well and hanging in there.
What's the situation where you are right now. You still in lockdown?
Being the longest city on lockdown we are finally out of it in Melbourne. The last one was a tough one for everyone, but we made it through.
Must have taken its toll being home for such a long time. How have you maintained sanity?
I think what surprised me the most was a feeling of anxiety in getting back out there, that was an unexpected feeling to have, and it seemed it was quite common amongst people here after such a long isolation. I managed to get a new routine going which really helped and continues to be a benefit by getting up around 5am every day, taking sunrise walks, meditating, and spending time with self before the world wakes up. I have been whizzing through audio books that's been a saviour for me and of course music. I managed to catch up on a lot of work in the studio and finally start an album.
I have never been a pet person, but we got a puppy, and she has been a great addition to our home, her name is Juno.
I know you're firmly rooted down under these days. Aside from the obvious, like missing family and friends, do ever miss the city of London itself?
I miss the concerts, as you take it for granted when living there how many great artists come to London to play. Being in Australia now its few and far between being so far away and you have to be quick when they do come as they sell out fast. I miss a good Indian meal and Jamaican salt fish patties from One stop in Harlesden
Let's go back to London. That's where you're born right? Do you still have family there? Do you get back at all?
I am from North-West London from a town called Harrow and I spent most of my adult years living in West London Grove, Bush and Kensal Rise. Outside of the pandemic I would normally be back three times a year.
West London has as history with music. Said to be the birth place of the broken sound, with the legendary C0-OP, the late and the great Phil Asher, Bugz in the Attic, Orin, all those guys. Were you part of that scene?
I go way back with my dear pal Phil to the early house scene days in London as well as Daz from Bugz as we both had sound systems back in the day, but I was not part of the broken scene even though I enlisted their talents for remixes for an artist I managed at the time Terri Walker.
I know you were obsessed with your record buying early doors. Where did you buy your records from then?
Most of my record buying was from Black Market as I used to work there, and half my salary would go on records. Worst Job to try and save. At the time when I first worked there it was with Noel Watson, Dave Piccioni, Mickey D, Frankie Foncett, and Stafford behind the counter that was around 1989. Other places I used buy from was Jazzy M's shop, Groove records in Soho, there was a basement store in Camden next to the market, I cannot remember the name of it, where I used to get my funk 7".
Can you remember some of the early titles you bought?
Lots of Burrell Brothers productions on Nu Groove, Rhythm Is Rhythm white label compilations on Transmit; I played that till it wore out. Taste my Love Kym Mazelle, Sahara Love- So fine, Set it off -Harlequin four. Fun Boy Three – Faith, Hope and Charity, Blake Baxter – When We Used To Play, Steve Parks – Movin in the Right Direction. These are some of the titles that come to mind.
Would you say you are a musician foremost
My first instrument I was taught was the drums and then the piano and the cello for a while, however I consider myself a music producer first and foremost and my early training assisted in developing my ear and rhythm as a producer.
As a producer you are known for really pushing genres to their limits. When did you actually start to produce and what was your first production?
1987 was my first real experience in a studio where I made a track from start to finish. My first track was Give Me Back Your Love featuring Carol Leeming on vocals by Boyz in Shock.
At the time I wanted to produce the sound I was buying, and the rolling piano house riffs were the vibe back then.
What label was your first release on? Who was it you worked with at that label?
I signed that track to Jack Trax that was owned by Damian D'Cruise. Jack Trax was the only label in the UK at the time releasing Fingers Inc and Marshal Jefferson Productions as well as most of the acid house acts coming out of Chicago. I got the chance to work with Marshall Jefferson when he remixed Give Me Back Your Love. I remember watching him all night in the studio and by daylight the remix was mixed and ready to go as he was flying out the next day. I knew then that this was what I wanted to do.
Your sound has taken a few different directions, one strong flavour is that of Afro-House inspired by your own Caribbean roots. How does it feel to be called a pioneer of that sound?
I don't set out to be a pioneer of any sound, I just make what feels good to me when in the studio hence the different directions. I have always liked to produce different directions as I like to keep challenging myself and it keeps me engaged with music. Making one style does not keep my creative juices flowing. At present I am recreating a rare groove inspired sound for a track on the album and I just completed a GOGO inspired downtempo mix of 'Keep on Moving' for Soul II Soul. The Afro flavour is prominent in all my productions with live percussion as it's a feeling I naturally gravitate too in my productions even if it's just a wood block pattern.
In a world of so much music getting churned out of bedrooms and laptops, it can be overwhelming for the listener. But I guess that good music takes more time and effort to make. What other artists do you feel really push genres to their limits?
Jon Dixon, Fred P, Patrice Scott, Ron Trent, Larry Heard are all forward thinking producers for me who push their limits and produce outside the realms of what's on trend and rather what's in their heart. When you hear these gentleman's body of work there are all kinds of tempos, sounds, progressions that are signature to them and you can hear they go into the depth of their own roots
I also think good music arrives when it's not over cooked and can be done in the shortest amount of time when you're not over thinking it. For me it's based around your mood ( and all moods work), focus and willingness to let perfection go.
You've had releases on Local Talk, Visions Recordings, No Fuss, Vega Records, Defected, Suol and Jack Trax. Are there a few of this releases that stand out in your mind that you can highlight?
I really enjoyed working on the Visions recordings EP. It's always good to work with another label that is passionate about music and have good A&R skills. Same goes with Local talk, No Fuss and all the labels I choose to work with. Their love for the music comes first for me and brings out a better result from my end result from our working relationship. Working with Louie is always an honour as his attention to detail and insights as an A & R is second to none. He can hear the smallest little detail in the mix, and it will make all the difference.
When a lot of folks want to get more serious about their music, we hear of them heading out to Berlin. You spent some time there too. How was that?
I really enjoyed Berlin, it reminded me of London in the late 80's with the freedom that is felt there. It was also great to connect with other producers who were there around the same time like Fred P, Patrice Scott, Mike Huckaby, AyeeBe.
It's a great hub and has a huge creative spirit that is everywhere. That's what I think people get most form Berlin is the freedom to live with a lower cost of living in order to pursue their creative dreams and connect with like-minded creatives in whichever field. The clubs are a bonus and result of that spirit.
Do you think that being in Berlin changed you musically?
I would not say it changed me, but it inspired me to include elements in my production I used to use especially from Techno. But I did get introduced to new gear that I would not normally use like the DRM drum module which is heavily used in Techno and you can hear on my Visions recordings EP and on In my Mind release. It really allows me to use the drum machine in a melodic way.
How long have been in Australia? What took you there?
3 years now, my wife is originally from here.
Melbourne is a city with quite a unique musical phenomenon. There has to be when you look at all of the talent coming out of the city. Quite specifically in the jazzy, broken beat genres. Melbourne is a city so far from other cities. How do you think Melbourne arrived at this sound?
I am not sure to be honest and not really qualified to answer that but there is something in the water here for sure.
They have a really strong band scene that is in every genre of music so when it comes to soul and jazz there is a focus on playing it live rather than just creating in the studio. This has brought about a scene in the Jazz world that I think has produced some amazing talent that the world needs to hear from the likes for Horatio Luna, JK Group, 30/70, Lush Life, On-ly, Foshe, NightSet, there are so many. One of the main things I love about this city is they dance to bands more than DJ's and these bands can be relatively unknown but if they are good the dancefloor is packed.
I'd love to talk about Tribe. When did Tribe Records begin? Would you say there is a policy for music or if its good it goes?
I started Tribe in 2009. I wanted to start a label that ticked a couple of boxes. Releases artist driven music not just DJ/producer releases, covers all genres of house music, would be something I would play and pushes boundaries.
Can you highlight a couple of key releases on Tribe from other artists?
Peven Everet's album Beyond The Universe, the labels first album and a great highlight. This album and release is still relevant today and you can see that by the price on Discogs for the vinyl. Timmy Regisford – At the Club, went into so many different territories and broke down a lot of barriers. Sister Pearl, Bang the Drum (Manoo Mix), got the label attention in South Africa, and planted the seed for our fanbase there. Larry Heard mix on Sai and Ribatone was a dream come true for me to be able to work with such a major influence on m musically. Culeo De Song and Black Coffee Zulu Warriors was important for the label as it was our first signing from South Africa and a track I would play heavily and still do. I was not aware of their status at the time I signed it in 2010 I just knew this was good music.
Ann Nesby was my ultimate highlight when we had done an edit of Optimistic, I didn't know it would go down so well so I decided to reproduce it but the vocalist I was using was not giving me the feeling I wanted, and it so happened that when I was recording the choir in Atlanta and one of the singers knew Ann Nesby and the rest is history. Optimistic marked the 100th release for the label.
Djeff was a notable album on the label. I remember calling him to say he had an album in him and let's make one and it came together so quickly and produced some great hits celebration being the highlight of the album.
Is it true you once played at a private party in the Middle East for Michael Jackson? That must have been one hell of night..
Something I will never forget. I was invited to play in Bahrain for the Crown Prince, whom I had played for on two occasions already, but you are never told who will be there, it's always an element of surprise. On this occasion Michael Jackson had been staying there as it was just after his big trial. I remember seeing a silhouette whilst I was playing and thinking I know that person and as he got closer realised it was Michael Jackson. He hung out in the booth for a while and of course I had to put on Off the wall and he took to the Dancefloor and gave us a show. A magical moment for me.
You are soon to release 'Soulful Culture Volume 2'. When I listened to this album, and saw the names involved, it was so heavy I almost dropped my laptop! How did you go about getting such a cast of house gods onto the comp?
It took a while, but I just reached out to all those whom I respect and have a love for their work. There are some who were not available this time around so will catch them on the next one. It was also important for me to include some lesser-known producers whose work needs to be heard.
Tell us a little about the concept of Soulful Culture.
It's partly a mirror of my sets. I think the word Soulful in dance music has a particular stereo type that's its lounge music or gospel and I wanted to showcase the other side of Soulful dance music where it can also be played as peak time music. It's a series I hope to continue and explore even more deeply.
Stepping up to the plate are some of the most sublimely talented producers on the planet! But you also have some new guys standing alongside these legends. Like Louie Vega has remixed for Nathan Adams. Tell us a little about Nathan and this track a little.
This track originally started in a hotel room in Miami during the WMC conference with Josh Milan, Nathan, and me. I hired some gear and we set about writing. When it was released on the album, Louie heard it and loved it wanting to remix it straight away. I had asked Louie if he could give me another version for the album and it so happened that day he had Luisito Quintero in the studio on percussion and they got to work.
I have some many favourites on here. The opener moves every time I listen to it. But I am also really fond of the Alex Attias track and that slightly off key vocal. Who is the vocalist on that track?
That's Georgia Anne Muldraw, an exceptional Rnb vocalist and a fave track of mine from Visions.
There's a hell of a lot of work gone into this release clearly. Has it caused you much pain?
It was the best part of 16 months to put it all together, but it was an enjoyable process with no stress. I still felt I did not have an opener for the album until I found JAB directions and that just sealed the compilation for me.
There is so much soul and spirituality in your music. Is that spirituality in sound important to you?
It goes hand in hand for me as music is energy.
You strike me as a person who is incredibly calm and confident person. Is that a fair assessment of you?
Still working on that 😊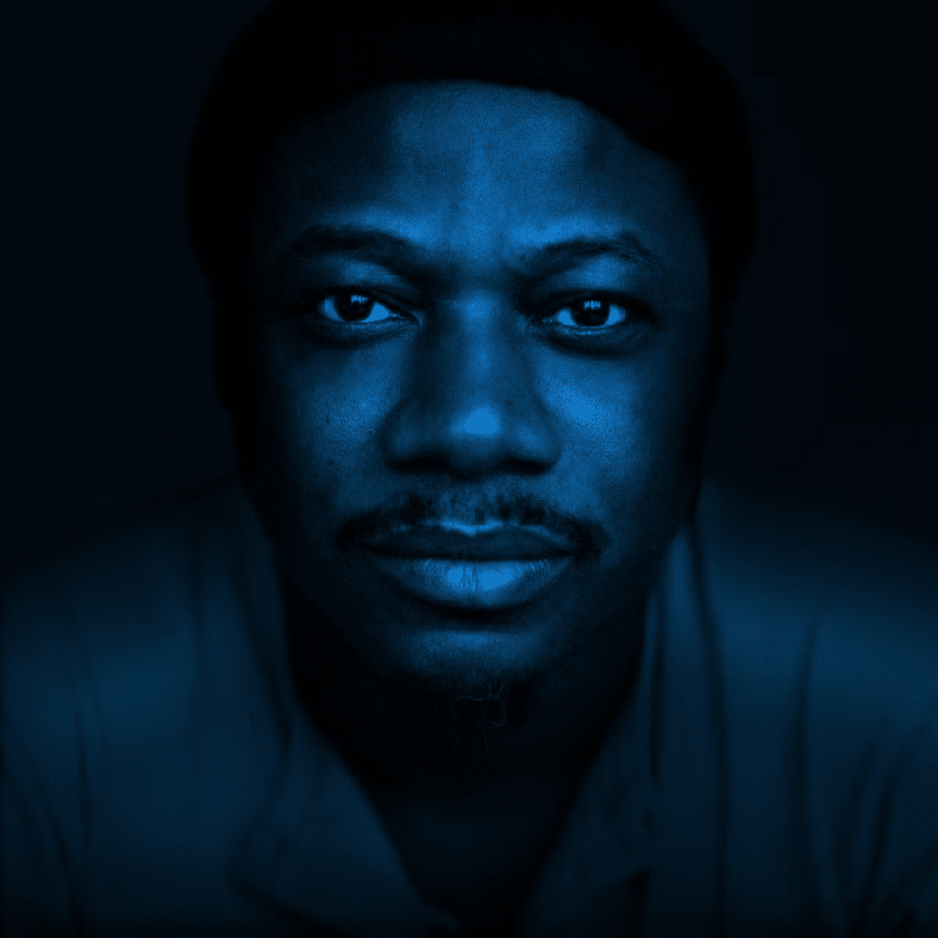 Zepherin Saint
What advice would you give to young producers trying make it out there these days?
Respect your craft by developing it, investing in it, and focusing on it.
What do you do when you are not making music Dean?
Leisure time is spent with family and friends enjoying good company. Listening to lots of audio books. Creating and consulting on events. I like to create atmospheres.
You've dedicated most of your life to making music. What do you think you would have done if you didn't make music?
Oh, that's hard to say, as it's been my focus, but my father was a builder and I have always been into property so I guess it would be something in this regard.
What do you have planned for 2022?
Zepherin Saint album Transformation coming end of March,
Tell me you are coming to play in the UK please!
No plans yet. Waiting to be booked Lol
It's been an absolute pleasure to talk to you. I wish you the most success with this truly incredible album.
Dean Zepherin Saint releases Soulful Culture Volume 2 on Tribe Records 10th December. Grab it from: https://www.traxsource.com/title/1698423/zepherin-saint-presents-soulful-culture-2
For more info check:
Zepherin Saint Facebook: https://www.facebook.com/ZepherinSaint
Zepherin Saint Soundcloud: https://soundcloud.com/zepherinsaint
Zepherin Saint instagram: https://www.instagram.com/zepherin_saint/
Zepherin Saint Twitter: https://twitter.com/ZepherinSaint
Tribe Records Facebook: https://www.facebook.com/TribeRecords/
Tribe Records Soundcloud:  https://soundcloud.com/triberecords
Tribe Records Twitter: https://twitter.com/TribeRecords
Tags:
Ann Nesby
,
Berlin
,
larry heard
,
Louie Vega
,
Michael Jackson
,
Phil Asher
,
tribe records
,
zepherin saint