Vox Poppin with Lisa Shaw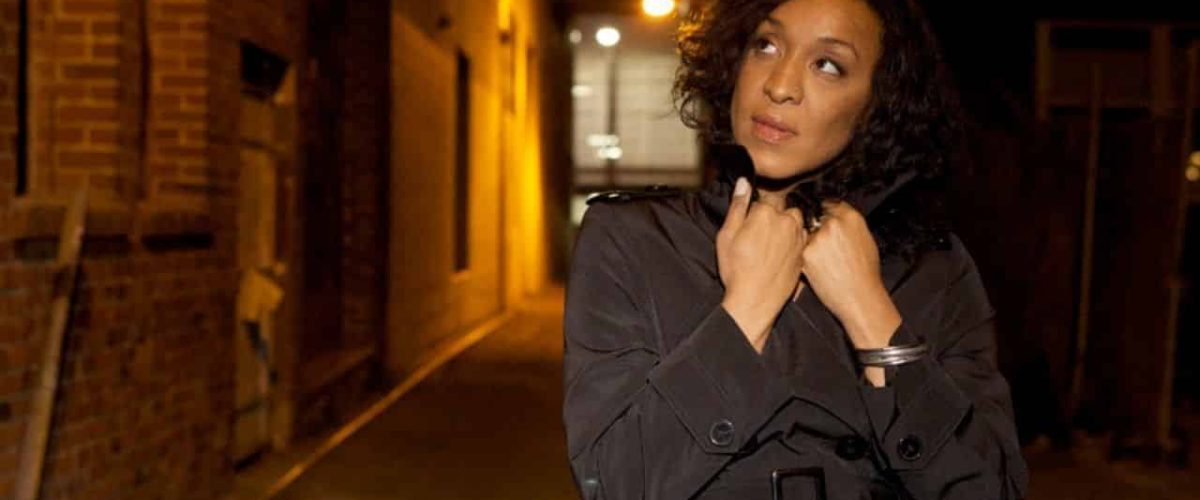 Vox Poppin with Lisa Shaw
Where singers and songwriters have their say…
Regarded as one of the queens of deep and soulful house, Lisa Shaw's vocals have been seducing us for a couple of decades. Most of you will know her for her work with Miguel Migs, a musical match made in heaven which has stood the test of time with the duo releasing so many now deep house classics. Lisa has worked with many great producers around the world, including Vienna's DJ Mannix on the hugely acclaimed So Much Time. As this stunning single gets a hot make-over for 2022 including a fierce mix from Opolopo, Le Visiteur checks in with the amazing Lisa Shaw.
Hey Lisa, thanks for talking to us today!
When did you first start singing and song writing and when did you realise you wanted to do it professionally?
The fascination of singing came at an early age of around 10 and though I was in musical theatre and taking classes in dance and piano outside of school it was really at the age of 14 where I started to take it seriously. My family moved to Ottawa and that's where got accepted to Canterbury School For Performing Arts. During the next 4 summers I performed at Canada's Wonderland which is where I really learned about performing & theatre life.
Who did you listen to growing up and who are your biggest musical influences?
I listened to pretty much everything. My dad was a Dj and played mostly old reggae and calypso, but I was also influenced by my siblings who were all older than me so being the youngest of six,  I was fortunately educated with funk, soul, new wave, disco, folk, classic rock, pretty much anything hey deemed cool!
What was your first release and how have you grown since then?
My first featured release was "Makin Love Makin Music" with Dj Smash & Jazz Not Jazz Massive. My first solo record was "If I Could" produced by Dj Swinsgett (David Winsett) on Sirkus Records in the UK. I think I've grown in song writing and when I hear earlier releases I'm always thinking how I would have changed this or that or sung that part differently.
How do you typically go about writing a new song and what inspires you?
I like to hear a song for the first time and be ready to record right away. My best ideas come at first pass and I've lost a lot of gems not being ready to record. Very frustrating so in order to avoid that struggle I aim to be proactive. Devices have changed over the years but let's just say I used to call my own phone and leave a voicemail, but now I record directly on my phone app.
Random things inspire me but the music gives me melodies and then lyrics naturally follow from that. It doesn't always work that way since the creative process is a "process" so no matter how the idea comes at first it has to be made into something that's fluid and memorable. Love, heartache, life, people…there's usually a why or who or what in there somewhere.
What's your favourite own live performance memory?
I was in Spain at La Terazza with Miguel Migs, Andy Caldwell & Mauricio Avilles. It was in an indoor/outdoor arena and it started to rain as the sun was coming up. Everyone started to leave but then someone went on the mic (I think Mo or Miguel )and they all came back. I started singing from the booth, everyone was dancing in the rain.. it was pretty magical. There are moments that happen when you're performing when the energy is so undeniably uplifting and gets locked in my brain forever.
Have you got any special rituals when you perform live?
I stretch.. and do pliase, it's relaxing for me and I either listen to something completely different from what I do or I'm in silence, kind of like meditation.
Which part of music do you enjoy the most, writing, recording or performing?
I love performing! It's such an odd obsession because I still get butterflies. The pre & post from performing can be pretty heavy sometimes just like any musician on stage but the feeling once your done is your truth. It's where you were before you started and where you landed. The process of writing & recording is amazing and organic but not always result in as fluid as it starts. Some ideas demand more attention than others so you have to listen, really pay attention and when you find it, it's exciting because then you think about performing it. So, its all connected for me.
Which of your own releases was the biggest labour of love to make and why?
I think my first album "Cherry" was a labor of love! Most artists first albums usually are. Naked was joining with Astralwerks around that time so there was a lot of politics, back & forth, egos involved and though it took longer than expected for the album to be finished we were all really happy with how it turned out.
You have also worked closely for many years with Deep House legend Miguel Migs, releasing on his Salted Music Label, have you got a favourite collaboration?
That's a tough one. I'm connected to everything we've done, but most recently "Running With You" & "I Can See it" but there really are too many to name just one
You're 2016 single with Austrian producer Mannix 'So Much Time' has just been given a make-over from Opolopo, Mannix and André Bonsor. What's the song about and are you pleased with the new renditions?
It was a really nice surprise when he told me he was re-releasing the song. All the renditions are awesome and like that each one has a different vibe. The song is about loving someone so much that it feels like the world is moving in slow motion. It's all too good to be true so you pull away.. before they pull from you.
It's often said that featured singers and songwriters don't get enough credit for their musical input on releases, what are your thoughts on this and what needs to change for the better, if anything?
It was really frustrating when I started to notice the name promoted was the producer and the singer was in the fine print. You saw "featured" but in most scenarios at that time it was the producers name or moniker and you literally had to look at the liner notes to find out who the vocalist was. Being on the road people would ask me to perform "Pure" or "Music & Wine" or autograph the record for them, but when I told them it wasn't me, they would be so embarrassed. I knew because I was on the road a lot back then they just assumed  It was me. Things have changed since then and I'm seeing more featured on the cover with the producers name or the producer promoting the singer only. This is how mainstream artists were always presented.
Having worked in the music industry for well over 20 years, you've seen a lot of changes, what's your secret to sustaining a long career as a singer / songwriter?
Crazy it's been that long and I really don't have a secret per se . I think longevity presents itself as opportunity and though accolades takes years to earn you have to keep writing, recording, growing and staying open to working with new people and most importantly not get stuck.
Have you any pearls of wisdom for up-and-coming vocalists?
Keep archives of your work and especially your acapellas of songs you've written. You never know when they will come in handy for future mixes or projects. 20 years later you'll be happy you saved them… Trust!
Have you any plans for a new album?
Yes.. working on it, but it's taken longer than expected. The pandemic took a toll on my creative juices and though I wrote on a daily basis I wasn't focused on music as much. I'm hoping to get it together by spring next year, but I won't jinx myself by setting a date.
If you were to cover a song, what would it be and why?
Probably Billy Holiday's "Good Heartache", Diana Ross "Theme From Mahogany", anything from Steve Knicks, Kim Carnes "Betty Davis Eyes" gosh.. the list is long and I've been singing their songs since forever but covers are tricky! You just can't do anything you want.
What's next for Lisa Shaw?
Focusing on my album and just recently signed with Rcrdshp.com where I'm planning to release some new material and unreleased mixes.
Mannix ft Lisa Shaw 'So Much Time' (Remixes) is out now on Dafia Records. Grab it via: https://fanlink.to/hjGi
For more info please check: 
Lisa Shaw Facebook: https://www.facebook.com/LisaShawOfficial/
Lisa Shaw Soundcloud: https://soundcloud.com/lisa-shaw
Lisa Shaw Instagram: https://www.facebook.com/LisaShawOfficial/
Lisa Shaw Twitter: https://twitter.com/lisashaw_
Tags:
Lisa Shaw
,
Mannix
,
Miguel Migs