Westcoast Goddess – 11 Inspirational House Tracks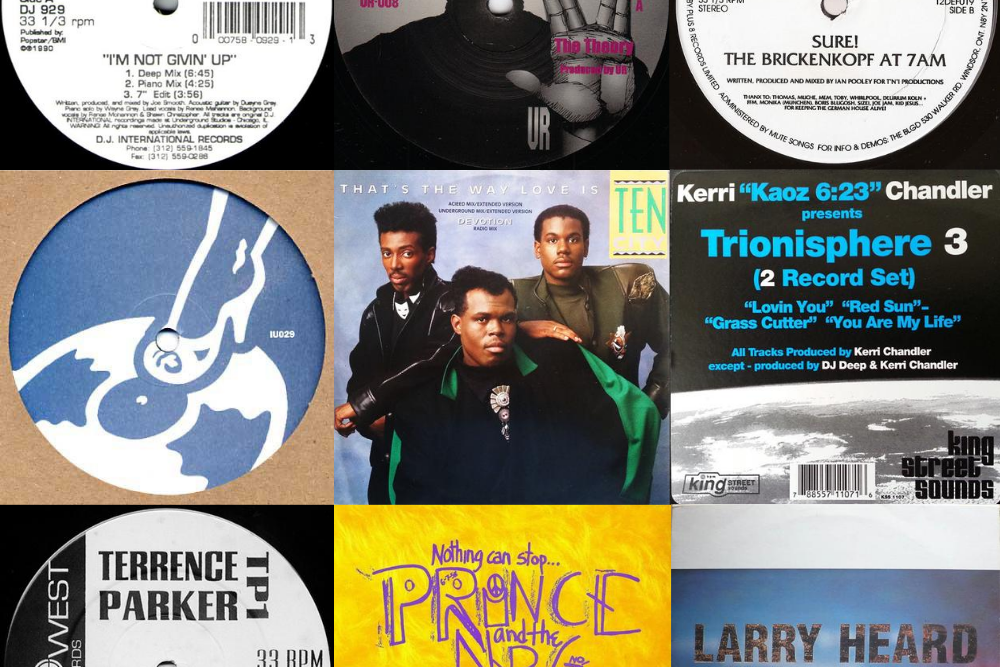 Westcoast Goddess – 11 Inspirational House Tracks
With a series of excellent records out via Heart To Heart, Omena, Slam City Jams and Let's Play House Berlin based Westcoast Goddess has been creating a bit of a buzz on the underground house scene. Despite being a relatively new name to us he has actually been producing since 1993 under a variety of pseudonyms favouring his trusted Roland DR550 Drum Machine and Kawai K1 synthesizer.
His latest release see's him team up with the excellent Delusions of Grandeur who have also been on a roll recently with classy productions by Tee Mango, Andy Ash and Norm De Plume.
The The Soul's Return EP features three track, heavy on the piano and taking in everything from euphoric groove and 80's influenced drums to G funk style basslines. It's a great combination of sounds which as reverential as it's is sounds is completely fresh and now.
Make sure you check it out!
To Buy Westcoast Goddess's The Soul's Return EP check: https://delusionsofgrandeurrec.bandcamp.com/album/the-souls-return
Westcoast Goddess – 11 Inspirational House Tracks
1. Terrence Parker – Now is the time
This track's gospel chords inspired my first successful house track in '96. Thank you Terrence.
2. Gloworm – Carry Me Home
Happy memories..
3. Prince – Gett off (Housestyle)
I saw an ad for a Prince concert on TV in the late 80s and was absolutely entranced and a Prince nut from thenceforth. When this track came out I remember thinking wow Prince really got the hang of house music only later learning it was Steve Silk Hurley's remix.
4. Underground Resistance – The Theory
If Prince was the Mozart of the 80s then Mike was the Beethoven of the 90s.
5. Ian Pooley – The Brickenkopf at 7am
It's the mixture of sadness, joy and beauty..
6. Black Science Orchestra – Leroy's Hustle
Ashley Beadle's best record (in my opinion)
7. Kerri Chandler – Red Sun
Kerri's back catalog is so incredibly rich that his obscure tracks are just as good as his hits. He exemplifies a life devoted to a calling.
8. Joe Smooth – I'm Not Givin Up
This tune is just beautiful and so full of longing with a perfect and musical acid line.
9. Ten City – That's The Way Love Is
Marshall Jefferson and Byron Stingily remixed by Steve Silk Hurley. This song gave me hope in dark times, showing me what house music could be, and inspired me to want to make joyful and emotive music.
10. Hanna – Even Flow
Hanna is a genre unto himself and has heavily influenced the modern wave of jazz house artists coming from Detroit and Atlanta.
11. Larry Heard – Saga of the Evil Queen
Overlooked Larry Heard masterpiece.
To Buy Westcoast Goddess's The Soul's Return EP check: https://delusionsofgrandeurrec.bandcamp.com/album/the-souls-return
For more info check:
Westcoast Goddess Soundcloud: https://soundcloud.com/westcoast-goddess
Delusions of Grandeur Facebook: https://www.facebook.com/Delusions-of-Grandeur-337255673024451/
Delusions of Grandeur Soundcloud: https://soundcloud.com/delusionsofgrandeur
Tags:
black science orchestra
,
Delusions of Grandeur
,
ian pooley
,
Joe Smooth
,
kerri chandler
,
larry heard
,
prince
,
Ten CityHanna
,
Terrence Parker
,
Underground Resisteance
,
Wescoast Goddess