The Quick 6: An Intro To Ilo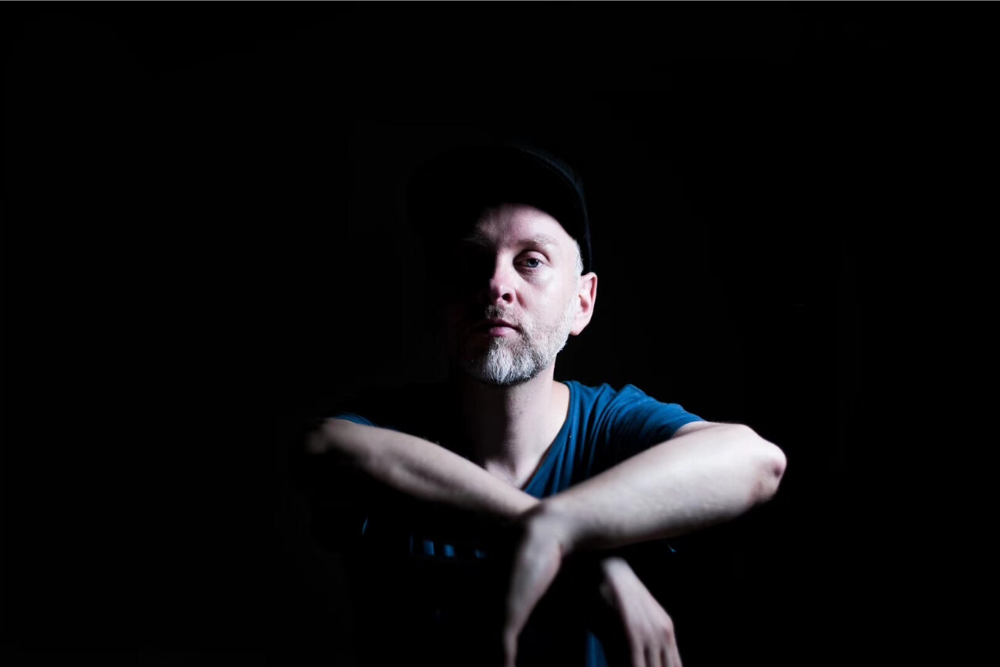 The Quick 6: An Intro To Ilo
Ilo popped up onto our radar a couple of months ago when his sublime EP for Colombian label Nómada Records landed in our digital inbox. His Homes EP is a hugely assured release covering everything from deep dusty house vibes, through Jazz licks and on to tech edged peak-time moments. You can check a full review of the EP HERE
We were seriously impressed with the release and spoke to him about the EP, his career, influences and his studio. He also recorded this brilliant mix for us. Please check it out and give it a share and some love over on soundcloud.
Q1: Who is Ilo?
I'm an Icelandic producer living in Glasgow, Scotland.
I have been making music for 20 years or more. My first releases were made in Iceland. They were remixes for friends such as Sigurrós and Múm. Following that I did some releases with Thule Music in Iceland for some of their labels as well as making a lot of their record covers as well. Since then I have released random EP's, white label edits and remixes on labels such as Rebirth Records, Headphoniq, True Romance, Kompakt and more. I have always made music sort of as a diary kind of thing, mostly for myself to experiment and have fun with. Releasing the tracks is always an added bonus. I'm glad I´m able to do that.
Q2: What is your current release?
The current one is called Homes and is released on the Colombian label Nómada Records. It is called Homes because all the tracks are made in different houses and countries. The oldest one is the title track which was made in 2013 in Iceland and the latest one Horns was made in South China and mixed in Glasgow where I currently live. I was approached by the label randomly through Facebook like it has been with a lot of my releases. I loved working with Felipe and Ivan from the label. They are really passionate and hard working guys.
Q3: Who are your greatest influences as a producer?
Public Enemy – Black Steel in the hour of Chaos
One of the first albums I bought, it really changed my view of music at the time.
Future Sound of London – Papua New Guinea
It's hard to choose a track that sums up the whole rave electronic music influence in my life. This one gets close I think.
Theo Parrish – Solitary Flight
I have always loved the organic styles of artists like Theo Parrish or Moodymann. They have definitely influenced me in a huge way.
Q4: Please tell us about the electronic scene where you are based. Which artists from your local scene past and present have inspired and encouraged you and what parties that you love going to have helped your musical evolution?
I have lived in Glasgow/China for the past 8 years and before that lived in Iceland so my inspirations are all over the place. I would say that Björk was a huge influence when I was younger, as well as GusGus and more Icelandic artists. The people I got to know at Thule Music have as well always been my favorites, Octal Industries, Ohm, Exos, Thor to name a few.
Here in Glasgow the Subclub is a pretty amazing institution, headed by Harri and Domenic. Dixon Avenue Basement Jams is another Glasgow gem as well as Club 69 in Paisley. I went to see Luke Vibert play there just before the lockdown happened in Scotland, it's a really local and homey place, highly recommended.
Q5: Your Studio: Please can you tell us about the Ilo studio. What is your production set up and what is your indispensible piece of equipment or plugin that you use for the Ilo sound and what is next on the Ilo studio shopping list?
My studio is and always has been very minimal, sometimes just a pair of good monitors/headphones and a laptop. I always quite like having just a few elements and knowing how to use them. Also as I have been travelling quite a lot I have not been able to keep a lot of hardware. I've starting to expand a little bit with a 16 track analogue Soundcraft mixer and some hardware recently. I think a good compressor might be next on the horizon.
Plugin wise I have always used samplers like Kontakt or just the built in Logic or Ableton ones. I have a pretty messy and random library of samples and sounds that I have collected or recorded through the years. Mixing wise I really like the plugins from Kush audio recently.
Q6: What else can we expect from Ilo in the next 12 months?
I am working on some ideas for Rebirth Records these days, we have been thinking of doing a big record together for some time. I have no special deadline so I am just enjoying experimenting with a bit more of a detailed sound world for that one. I am planning to release some more edits and old tracks as well in the not too distant future but more on that later…
Grab the Homes  EP by Ilo:
Grab it on vinyl on July 31st from: https://www.juno.co.uk/products/ilo-homes/780069-01/
And on digital via: https://nomadarec.bandcamp.com/album/homes-ep-nmd-035
For more info please check:
Ilo Facebook: https://www.facebook.com/cookingwithilo
Ilo Soundcloud: https://soundcloud.com/iloiloilo
Nómada Records Facebook: https://www.facebook.com/nomadarec/
Nómada Records Soundcloud: https://soundcloud.com/nomadarec
LV Mixtape 156 – Ilo – Tracklist
Last Rhythm – Last Rhythm (Ambient Mix)
NU – Man O To (Pépé Bradock Remix)
Ohm & Octal Industries – Aureola
Axel Boman – A-A -2 (Shakarchi & Stranéus Abba-Dubb)
ILO – Homes
Felipe Gordon – Hey, Keep Going
ILO – Do Better
New Musik – Warp (ILO edit)
Cerrone – Supernature (ILO edit)
Tags:
Deep House
,
felipe gordon
,
ILO
,
Nómada Records