Daft Punk – Alive 2007 Concert Paris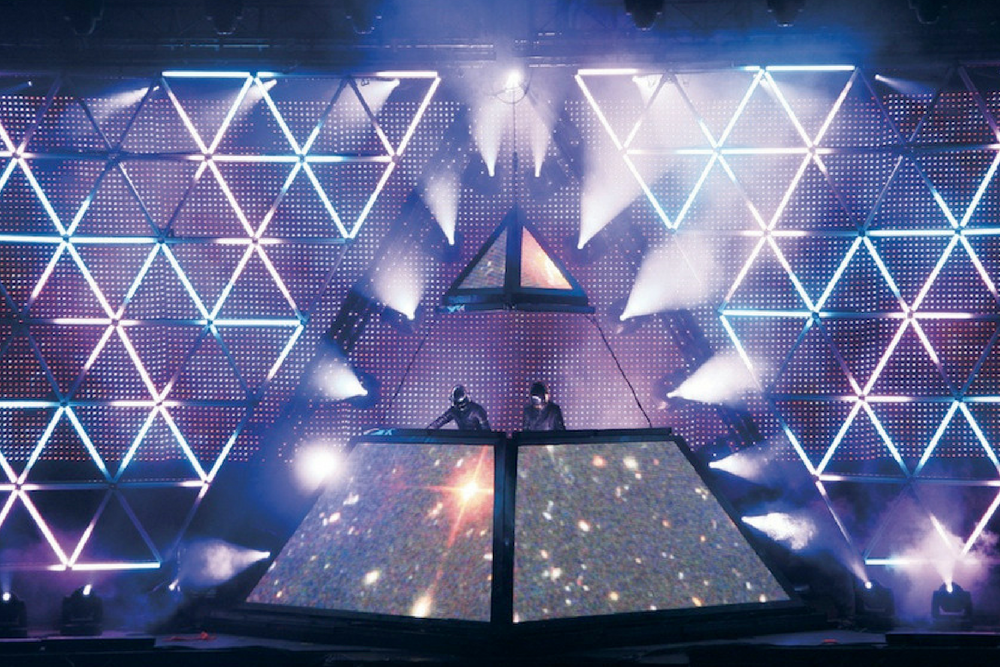 Daft Punk – Alive 2007 Concert Paris.
Not so much a documentary as a full concert. But not just any concert it's only the entire of Daft Punk's 2007 Alive concert from Paris.
As we all know now Daft Punk have gone onto become true legends of the electronic music scene and it was perhaps this tour as much as their recorded output which helped to propel them to long term superstardom.
The Alive album which was released in late 2007/ Early 2008 across the globe was recorded at this Paris show and the HD audio has been used on the film and it still sounds incredible now. The album went on to win a Grammy for best Electronic album in 2009.
The set features a collection of tracks from across their discography many reworked for the tour alongside on stage synthesisers and live effects and has the feel of a live mixtape.
The Alive tour was a really incredible live experience, legend has it that Daft Punk bought every single LED batton that was available in the US at the time to put together the pyramid and the stage show and from this video you can see them in action.
Although it's all recorded on a camcorder so the actual footage isn't incredible the energy of the concert is completely intact.
A truly inspirational moment in the history of electronic music.
Full Tracklist below!
Alive 2007 [Color Corrected] [HD Audio] [Full Concert] [1080p] from Xero Foxx on Vimeo.
Concert Tracklist
1. Robot Rock
2. Oh Yeah
3. Touch It
4. Technologic
5. Television Rules The Nation
6. Crescendolls
7. Too Long
8. Steam Machine
9. Around The World
10. Harder Better Faster Stronger
11. Burnin'
12. Too Long
13. Face To Face
14. Short Circuit
15. One More Time
16. Aerodynamic
17. Aerodynamic Beats
18. Forget About The World
19. Prime Time Of Your Life
20. Brainwasher
21. Rollin' And Scratchin'
22. Alive
23. Da Funk
24. Daftendirekt
25. Superheroes
26. Human After All
27. Rock'n Roll
Tags:
alive 2007
,
concert
,
daft punk
,
french house