Respect is Burning Twilo New York – Classic Flyer 1998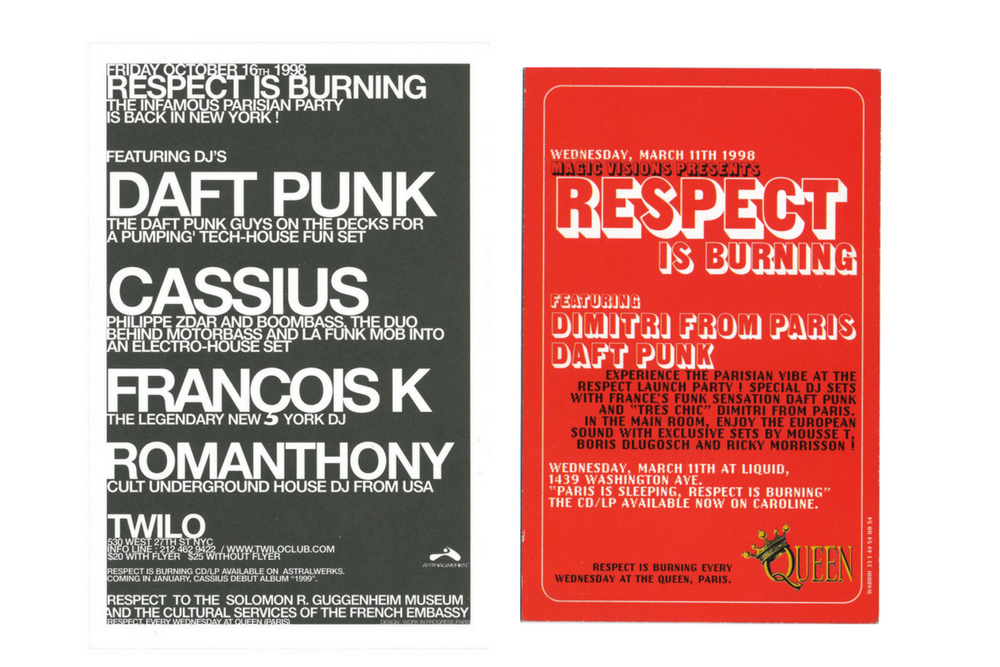 Respect is Burning – Twilo, New York 1998.
Although this is a super simple flyer all text, nothing particularly brash or exciting image wise this one caught our eye for the line-up.
Seriously what an incredible gig this must have been, a real moment in time.
Respect is burning was born in Paris, played every Wednesday at Queen club and toured all over the world releasing several mix CD's along the way including 2 Dimitri from Paris 'Playboy Mansions Cd's'.
Check out one of their Paris Flyers from the same year and the classic 'Dimitri From Paris' Playboy Mansions artwork below.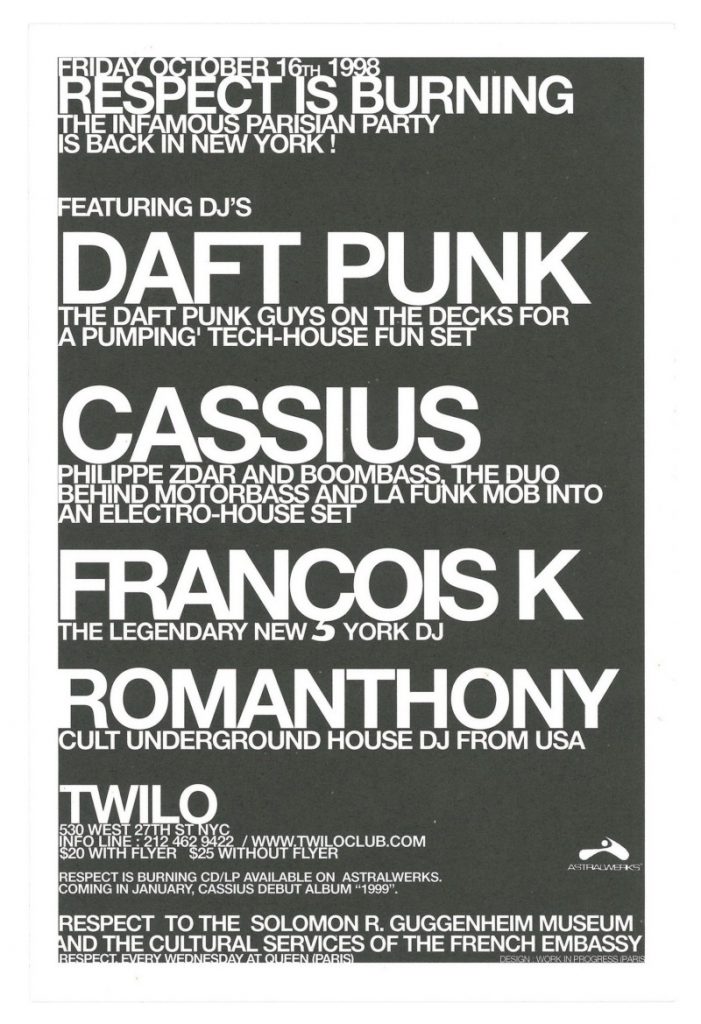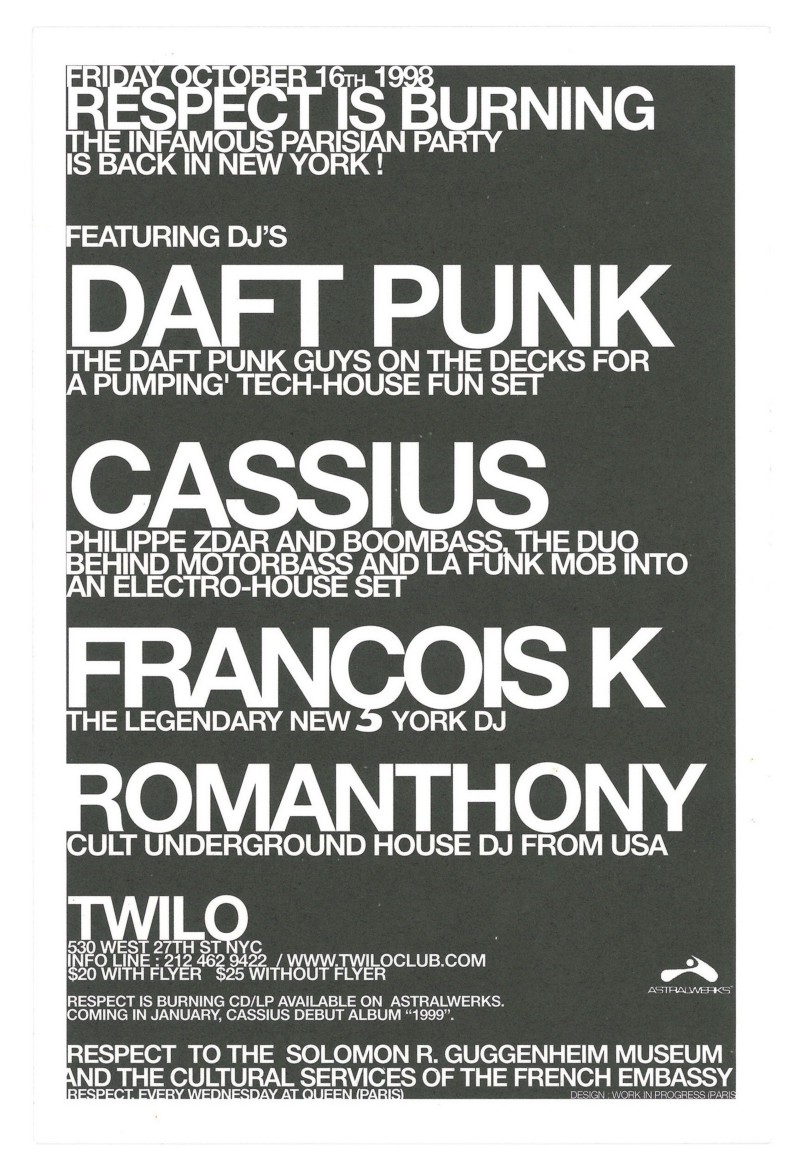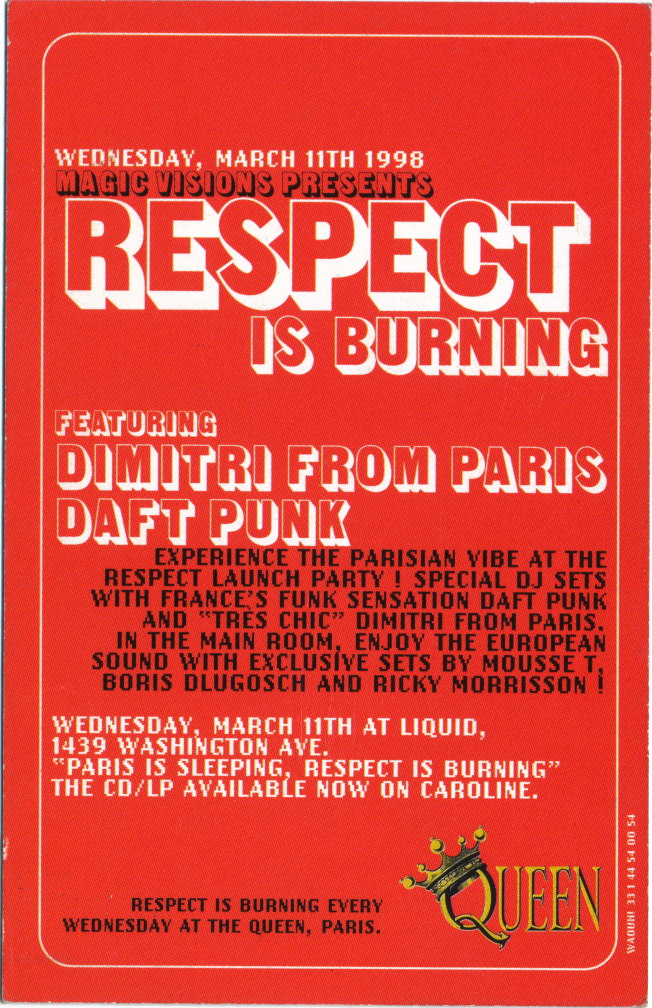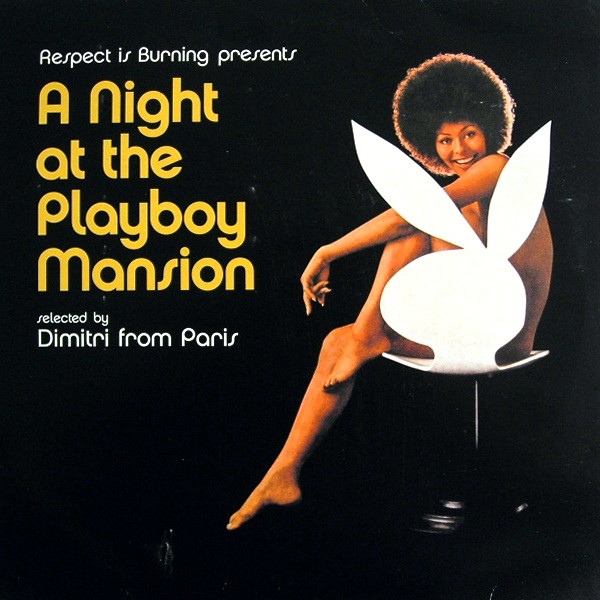 Check out the Respect is Burning label out on Discogs HERE
Check out feature on Dimitri From Paris Playboy Mansions mixtape HERE
Tags:
cassius
,
daft punk
,
fracois K
,
Paris
,
respect is buring
,
romanthony
,
twilo