The Wonderful World of 'Athens of the North' with Euan Fryer & LV Disco Selectors 54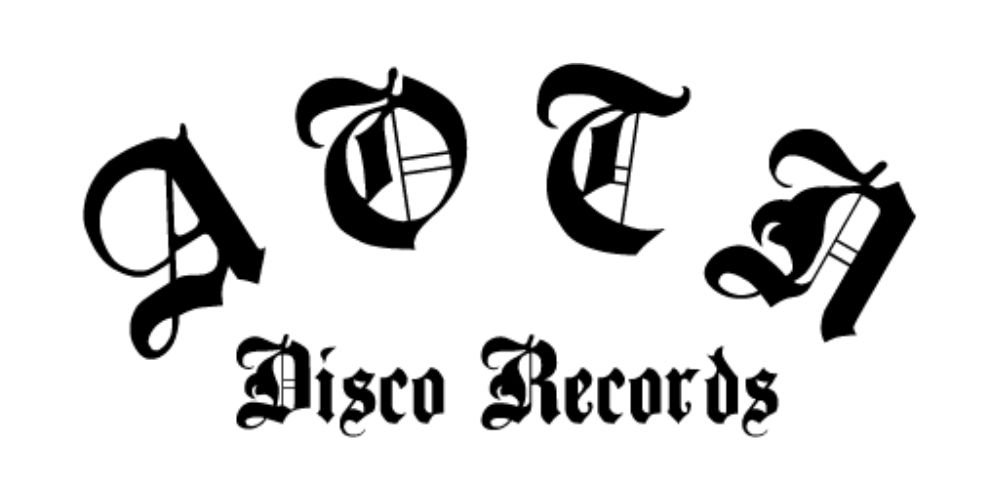 Edinburgh's Athens of the North is easily of one of the best and most consistent labels out there right now and indeed has been leading the way for quite a few years now. A combination of wonderful re-issues, re-discoveries from dusty digging trips and some sublime original material it's been and LV go-to for quite some time. It's a label which manages to balance a regular output on both vinyl and digital with a ridiculously high quality level.
One of the releases that caught my ear recently from AOTN was the sublime album from Bright & Findlay which has all the hallmarks of a future classic for lovers of NY disco/ Metro Area/ Balearic electronic and the likes.
I thought that it was high time we stopped admiring from afar and grabbed a chat with label boss Euan Fryer about his history and the background to the label and what he has upcoming. He also sent us this rather brilliant mix from a recent live gig he did in Ibiza. Please give it a share on Soundcloud and help us spread the ❤️.
Hi Euan,
Thanks for speaking to us today. Please, can you tell us a little about your journey to setting up AOTN? What is your own musical background and what was it that led you to launch the label?
As a child, I was always into records, I would go round to neighbours' houses and borrow anything I could; go to church sales and pick up disco and rock records and have just never stopped collecting since then. I started DJing at 15, playing rave and techno but still collected loads of other types of music, rock (grunge), soul, disco, Indie. In my 20s I get very seriously into USA rare funk and soul 45s and ended up working for Jazzman Records in Camden where I stayed for 11 years, it was such a good time as the office was right next to the Jazz Café at the time Adrian Gibson was programming the gigs, and we saw (and warm up DJed) for so many great bands.
How would you describe the musical style and ethos of AOTN right now in 2023?
Evolving, any record collector will expand and change as they go down new musical rabbit holes. The label is very much informed by collecting and the people I collect alongside, who are as much responsible for the output of the label as me. I'm very much standing on the shoulders of many talented, hard-working collectors. Big shout out to Brian Sears, David Haffner, Mr Big Happy, Daniel Mathis, Tom Noble, David Ripolles and many more of you who help me, I love you all as I must be a nightmare 🙂
You have unearthed some real gems and given them a well deserved second chance at life over the last few years. How much of the digging is digital now and how much is it still knocking on label doors asking for a hunt round their archives?
I don't dig digitally really unless something pops up on YouTube, I much prefer to hear things from other DJs, or collector friends out in the field.
Please can you give us three releases by the label which you would say are quintessentially AOTN?
Hampshire & Foat – Galaxies Like Grains Of Sand.
The first AOTN produced Jazz LP with Greg and Warren, was not cheap, but It's something we can all be proud of eternally.
Bileo – You Can Win
Kind of like Athens of the North's 'Everybody Hurts'
East Coast Love Affair – Don't Be Afraid
I can't sing but would love to be able to smash it. During lockdown, I sang anyway as we had no other option, I'm really proud to be out there on a wee wonky record.
Having heard you play on numerous occasions over the years it is obvious that you are also a hugely talented DJ. How important is it for you to still get out on the road and showcase the AOTN releases in your sets?
I suffered from Ménière's disease for about 6 years which brought DJing and travel to a halt. Then Covid came along. I am making a real effort to get back out there on my own terms, I only want to do gigs that fit with the right people, I am very lucky to be able to just DJ when I want to.
You played after James Alexander Bright at his party at Glastonbury? How did you find the festival this year and were there any disco / house stand-outs that we should be tracking down?
We had an absolute ball at Glastonbury (always helps when you have the weather), thank god for frozen margarita. I really enjoyed watching Gill, a drummer who runs the Avalon bars, do a set of UK Garage classics with a young singer. His drumming was tight, we need to get him up to Edinburgh. Say She She were a good start, Ezra Collective, Fred Again, Gabriels. I spent a lot of time just talking to lots of people.
You took AOTN out to Ibiza to play at the legendary Pikes last year with Nu Northern Soul's Phat Phil Cooper, any plans for a return to Ibiza?
Phat Phil Cooper is a legend, we had talked for years but never met, but it was like we had always known each other, the kind of people I want to be around.
I'm actually in Ibiza right now and was playing with Mark Broadbent at Pikes on Sunday afternoon. I love to DJ here, it all makes sense to me.
I love the fact there are people listening and paying attention to good music, not just fellow DJs, but customers who appreciate the effort as well. I also feel I can bring something a little different to sprinkle into the mix.
Do you have any AOTN gigs upcoming that our readers can keep an eye out for?
Athens of The North Disco Club in Edinburgh at the mighty sneaky Pete's. I have not made any more bookings after the summer as I need to get my head down with the label, and we also need to finish the East Coast Love Affair LP. Linkwood is getting out on the Live circuit this winter, so do look out for or book him, he will smash it.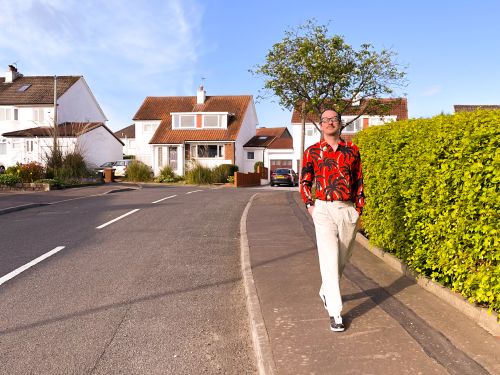 Euan Fryer
Now that you are signing more current artists to the label, is there any chance of some live AOTN showcases with some of your artists in the future?
I would love to do something for the 10th birthday next year but I'm not a huge fan of promoting nights, it's a hard game and I find it stressful. I would rather just roll up and play records, but we will call in some friends for a big party in summer 2024 for sure.
One of favourite albums of the year is the Bright & Findlay album on AOTN. What can you tell us about how that came about, about the vibe of the album and can we expect more from Bright & Findlay on AOTN in the future?
Definitely my album of 2023 – I'm not sure if I could have had a better experience with such a good bunch of people. Tom Findlay (Groove Armada) brought the single to me (we had chatted a few times as he was a fan of the label). I instantly vibed with the whole summer boogie, genuinely catchy songs vibe and really threw myself behind it 100%, and its only grown on me since then..
It all came together at the right time after some more challenging work. Tom and James are wonderful, and we have all quickly become friends and yes making plans for the future already.
We have also been big supporters of your East Coast Love Affair project on LV and in LV DJ sets. What can you tell us about how that came about and the lengths that you have gone to to give it such and authentic sound?
Myself and Nick Moore (Linkwood) work on the East Coast Love Affair with a few Edinburgh session musicians, Aki Remally & Gav Sutherland (Other Lands), we also have a single coming with Shetlandic singer Philomenah (Hanna) which is amazing.
Any plans for an East Coast Love Affair album and if so when can look forward to that?
Early summer 2024 100%, we are about halfway there but are all extremely fussy about getting it right, it's a long road, but It's going to be brilliant.
You have your own AOTN radio show, please can you tell my readers about the show and where they can find it?
My Athens of the North show is monthly on NTS Radio. It's generally all over the place, like my collecting. I never plan and just grab records from around the room. Also a great place to play weird, amazing stuff you can't DJ.
What 3 tips do you have for budding label owners out there?
Work long days full time. It's not a jolly, there is no shortcut.
Work with people who inspire you and that want you to win.
Put out things you believe in that you know won't sell loads because history needs interesting music.
What would you each say is your proudest label moment to date?
I very rarely pat myself on the back or stand still long enough to think about it. I played Helio Matheus at Pikes on Sunday, and it sounded great, and people were enjoying it and I just gave myself a little pat for being a small part of the history of an amazing record, then gave Ivan Conte a wee toast (He was drummer on the LP and passed recently).
My general attitude is to get on with the next project. I find compliments or back slapping difficult – I'm just doing what I do like anyone else. The best compliment is when people I respect give me a nod but not naming names.
What are your plans for the label over the next 12 Months?
We have some amazing unreleased Jazz and Soul LPs coming this winter, as well as LOADS of 45s. Another Amazing compilation from my good friend Sam Don called 'Just A Touch' is on the way, which is stunning'. In the studio we need to nail the ECLA LP and have some fun disco bangers in the works as well.
For more info on Fryer & Athens of the North please check:
Athens of the North Facebook: https://www.facebook.com/Athensofthenorth
Athens of the North Instagram: https://www.instagram.com/athens_of_the_north
Athens of the North Twitter: https://twitter.com/aotns
Athens of the North Bandcamp: https://aotns.bandcamp.com
Love this? Check out more from Athens of the North HERE
Like what you hear? To help support LV Online buy us a coffee via Ko-FI. Click HERE
Tags:
Athens of the North
,
Euan Fryer