LV Premier – RSL – Wesley Music (Mr K edit Part 1) [RSL]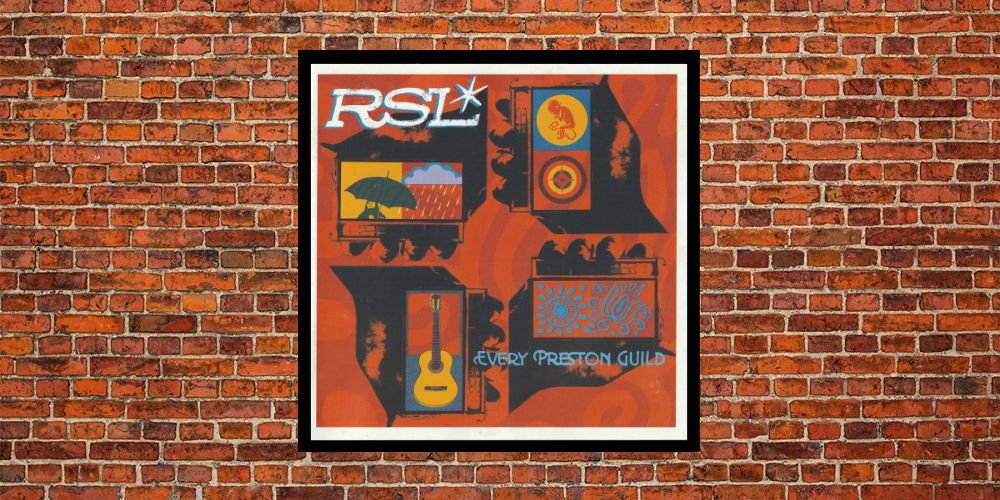 Not so much a premier today as a re-discovery. As part of the 20th anniversary of the release of their 2003 spiritual house anthem 'Wesley Music' which was voted Gilles Peterson's Track of the Year on his Radio 1 Worldwide show RSL have reformed their full 8 piece band and are pulling out all the stops to celebrate this momentous moment in their history.
They are releasing their brilliant RSL album digitally for the first time on the 4th August. Born in the Manchester petri dish of the late 90's which saw the meeting of house, hip-hop and drum-n-bass the album took this energy and applied their own love of seminal Latin and world music, Jazz and percussion conjuring up an album which sounds just as incredible 20 years into the future. Adding in touches of flamenco with steely brass licks, funk fueled guitar and soaring vocals it's a joyous album which fully deserves, indeed demands a second chance at life.
Alongside the album release the original band are playing at We Out Here Festival, Blues Kitchen, Manchester, and the Jazz café. They have also released the stems of another of their well loved tracks The Mast (Love will be strong) which are available on Bandcamp right now for all the budding producers out there.
Back in the day there were also some heavyweight remixes done of The Mast and Wesley Music and we are very pleased to bring one of these back for your listening pleasure as scene legend Danny Krivit goes to work on Wesley Music under his MR K guise delivering a sumptuous energy packed Latin club jam.
You can grab the album via: https://rslmusic.bandcamp.com/album/every-preston-guild
For more info on RSL and Danny Krivit check:
RSL Instagram: https://www.instagram.com/rsl_music_official/
RSL Bandcamp: https://rslmusic.bandcamp.com/
Danny Krivit Facebook: https://www.facebook.com/dannykrivit
Danny Krivit Instagram: https://www.instagram.com/dannykrivit/
Danny Krivit Twitter: https://twitter.com/dannykrivit
Like what you hear? To help support LV Online buy us a coffee via Ko-FI. Click HERE
Tags:
Danny Krivit
,
MR K
,
RSL