LV Premier – Hiatt dB – Whirlwind [Razor-N-Tape]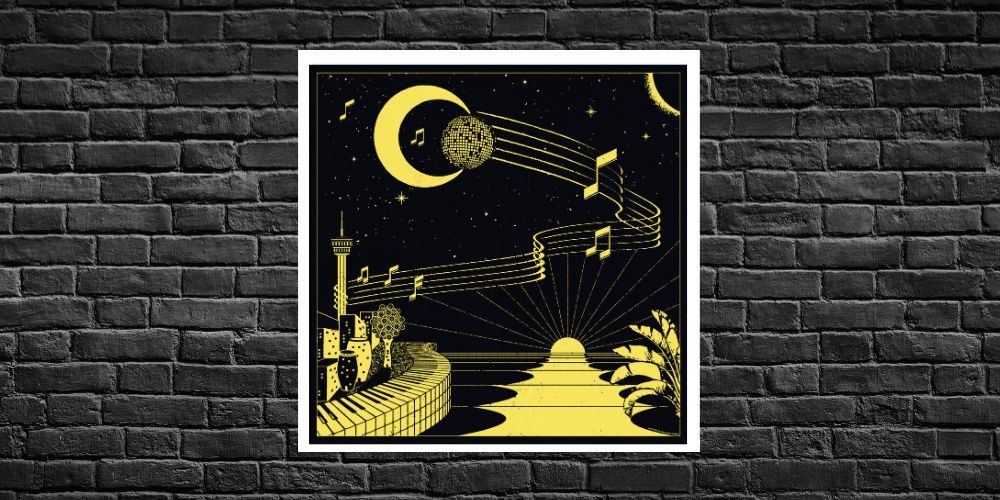 Taken from his brilliant mini album 11 PM – Till, a concept album of sorts, Hiatt dB's Whirlwind is a stunning throbbing slice of deep funk meets disco not disco with just a hint of post punk giving it that extra dancefloor kick and lashings of cool.
The album is properly wicked, the name is inspired by a weekly party his friend J (Disko Obscura) ran in New Orleans called Discognosis. The party would run from 11 PM – Till which usually meant 6 or 7 in the morning at the Saint.
To quote Hiatt DB "We'd start slow and work our way to peak hour playing sleazy disco, underground funk, post-punk, acid-soaked edits, afro-boogie… all the good stuff. The party was a mainstay at the Saint, a drop-ceiling, brick-floored, shot-n-beer dive bar made all the more stuffy by the jug of fog juice we'd go through each week. Our crowd came to party, and the party was a place for cathartic release."
The album follows Hiatt across the full duration of the night from walking up the street to the club, building the set from warm up through the peak hours and right through to the hazy mess of the end of the night and touches on all of the musical touch points listed above.
Grab it from: https://razor-n-tape.fanlink.to/hiattdb
For more info on Hiatt db and Razor-N-Tape please check:
Hiatt dB Facebook: https://www.facebook.com/hiattdB
Hiatt dB Soundcloud: https://soundcloud.com/hiattdb
Hiatt dB Instragram: https://www.instagram.com/hiatt_db/
Razor-N-Tape Facebook: https://www.facebook.com/RazorNTape/
Razor-N-Tape Soundcloud: https://soundcloud.com/razor-n-tape
Razor-N-Tape Instagram: https://www.instagram.com/razorntape/
Razor-N-Tape Twitter: https://twitter.com/RazorNTape
Love this? Check out more from Razor-N-Tape HERE
Like what you hear? To help support LV Online buy us a coffee via Ko-FI. Click HERE
Tags:
Haitt dB
,
Razor-N-Tape