LV Premier – Dicky Trisco – Discoteca (Hotmood Mix) [File Under Disco]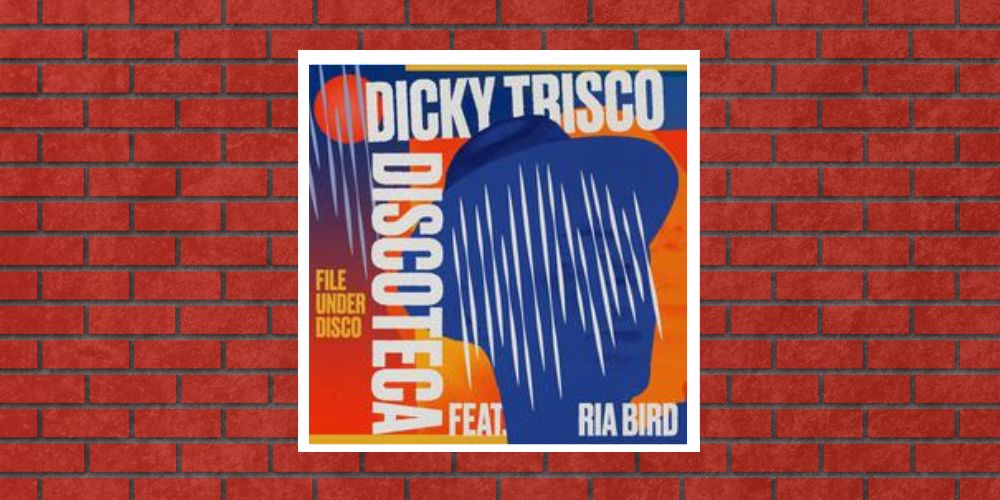 Dicky Trisco is one of the scene's delight's. Based in Scotland but always travelling, he has built up a worldwide fan base with his high energy releases and fun fueled party hard DJ sets packing in disco and house old and new with more than a sprinkling of Latin soul.
His latest release on his own File Under Disco label is the very aptly named Discoteca which features NYC party starter Ria Bird on the rather sultry vocals. Our premier from the release see's Mexico's production heavyweight Hotmood step up on remix duties with delivering a throbbing slice of disco house which builds and morphs into a hands in the air piano driven gem. With sultry spoken vocals, a pumping bassline, slick percussion and synth stabs a plenty which will keep the dancefloor packed wherever you are in the world such is it's international appeal.
Originally released back in 2014 on La Dame Noir this is track which very much deserves a second lease of life. The package features the euphoric original mix, Hotmood's mix alongside an equally handy Hotmood dub. Also delivering rather splendid remixes are DJ Harvey fav's Synth & Soda who unleash the synths delivering hard on the New Wave Disco tip. Their mixes also hit that euphoric button hard, expect your crowd to lose their sh*t big time.
A brilliant release all round. Enjoy!
Incoming this week via: https://www.traxsource.com/label/12419/file-under-disco
For more info on Dicky Trisco, Hotmood and File Under Disco check:
Dicky Trisco Facebook: https://www.facebook.com/profile.php?id=100063574778776
Dicky Trisco Soundcloud: https://soundcloud.com/dicky-trisco
Dicky Trisco Instagram: https://www.instagram.com/dickytrisco/
Dicky Trisco Twitter: https://twitter.com/dicky_trisco
Hotmood Facebook: https://www.facebook.com/hotmood78
Hotmood Soundcloud: https://soundcloud.com/hotmood
Hotmood Instagram: https://www.instagram.com/hotmood78/
Hotmood Twitter: https://twitter.com/Hotmood781
Love this? Check out more from Dicky Trisco here. 
Like what you hear? To help support LV Online buy us a coffee via Ko-FI. Click HERE