Get to Know: Sammy Deuce & Love 'The Mix 02'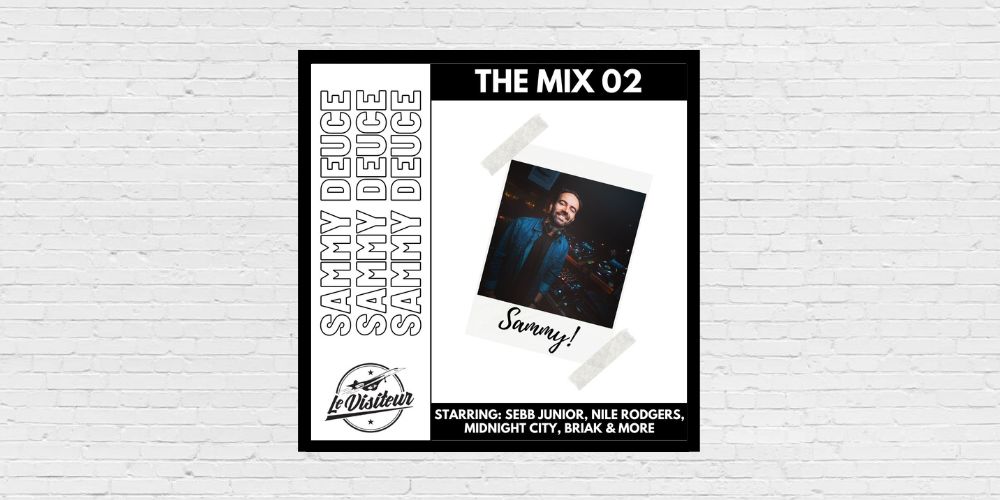 Sammy Deuce has already had the type of DJ career that we all dream of. He's DJ'd all over the globe, played for the rich and (very) famous and has consistently smashed the upper echelons of the download charts under a variety of guises.
One of his latest tracks Everytime landed on Midnight Riot and it's another classic slice of Sammy Deuce feel-good floor packing soulful disco-house.
You can grab Everytime here: https://www.traxsource.com/track/10874019/everytime
To celebrate the release Sammy stepped up to the Le Visiteur decks and delivered a trademark set packed with energy and exclusives. I also spoke to him in depth about the single, his career, his studio and much more. I've followed Sammy under his various guises for many years now so this one was well over due so it was an absolute pleasure to have him on Le Visiteur.
Check the mix below and if you love it as much as I do please give it a share over on Soundcloud and help me spread the Sammy Deuce love x
Where are you currently based Sammy?
I have lived in London my whole life. This is home for me.
You have had a pretty amazing career first establishing yourself as the go to party DJ. Please can you tell us about your journey to where you are now?
I started DJing in my late teens playing local parties but had been collecting Hip Hop, R&B, Funk, Disco vinyl since I was about 14. My parents had a great record collection as well. Music was always on in the house so was hearing everything from early house music hits on the radio to my father play Jean Michele Jarre to Bob Marley to Rolling Stones.
Only after going clubbing loads dancing to late 90's R&B, Hip Hop and UK Garage and hearing DJs play the same tracks over and over did I think I should give DJing a try.
When I left college I was working full time for 3 years at a small independent record label called Concept Music which gave me a great insight to the music business. My boss at the label was a guy called Max Bloom who was a house music DJ so his knowledge on that genre definately rubbed off on me.
I was DJing more and more slowly and in 2001 I quit that job to DJ full time and for the next 12 years I would DJ maybe 6-7 times a week in pretty much every club/bar/after hours spot in London.
In 2009 I was the first DJ to join the US agency SKAM artist after linking up with Miami legend Irie in 2007 and 2008.
Being on SKAM was great as I got to play clubs like LIV Miami in 2010, Opera in Atlanta and MurMur at the Borgata hotel in New Jersey.
In 2007 and 2010 I won Best DJ at the London Club and Bar awards which was nice.
Around 2012 things were changing in my London residency's and I had started messing around with deep house/nu disco production under my Vanilla ACE alias. This was when SoundCloud could break a artist. OFF Recordings, Toolroom and Sharam Jey's Bunny Tiger were doing great things and I managed to get a few early productions on their labels.
The Magician's Magic Tapes were a big help as well as he featured a few songs and that got me noticed even more. Before I know it 'Bring it Back' on OFF goes Beatport Deep House top 10 and I'm touring the world for the next 5-6 years.
At the end of 2017 I created Sammy Deuce alias as I wanted to separate the genres I was making and wanted to keep Vanilla ACE just for the clubbier house vibes.
You have DJ'd for some pretty incredible people and brands over the years, who are some of the stand outs?
Playing George Clooney's wedding will always be memorable for me as I grew up watching all his movies and ER on TV so was very surreal to watch him dance all weekend. A few years later I did a intimate event at his UK home and I got to speak to him more that night than I did at the wedding.
Once I DJ'd for the Wu-Tang Clan at this club called Amika in London in 2007. Being a massive Hip Hop fan it was a honour to be asked firstly but even better to meet most of them at the end of the night and have pictures with Ghostface Killah and Raekwon.
Another standout would be the Donatella Versace party I did at Elton John's house in London which was hosted by David Furnish and Elizabeth Hurley.
You had legends like Rod Stewart there and the Killers. This was when mash up's were big and on purpose I played one of 'Somebody Told Me' by the Killers over 'Don't You Want Me' by Human League and Brandon Flowers came over asking what it was. Haha
Idris fancies himself as a bit of a DJ / Producer, was he up badgering you for his latest tracks?
Funnily enough he only asked me to play 'Boasty' as it was the hottest record in the clubs at the time and 'Vossi Bop' by Stormzy as he's in the video (and it's a banger). He's got good taste in music that's for sure.
What is your funniest moment as a DJ?
Once I was DJing at this club called Boujis (I was resident there for around 13 years) and Paris Hilton shows up.
This is when she openly said she hated 'house music' so I do find her new career as a EDM DJ quite funny. One of her flunkies comes up to me and asks me if I can play one of her songs. I reply with 'Why would I have that?' in which she just looks flabbergasted that I would be so blunt and walks off.
Tell us about Sammy Deuce right now, how would you describe your musical ethos in 2023?
The Sammy Deuce sound is very sample based funk, soul and disco from the 70's and 80's. Sometimes I might dip into the 90's and sample some New Jack Swing (a trend I started with Vanilla ACE). The more obscure the better for me. I really dislike hearing the same old samples over and over again on other producers tracks. I grew up on Daft Punk, Chemical Brothers, Basement Jaxx and Fatboy Slim making amazing tunes out of the forgotten gems.
What would you say are the three key releases across your Sammy Deuce career so far.
'The Solution' on Let There Be House – This is one of the first Sammy Deuce releases and I just love everything about it. Amazing sample that I always wanted to use and its just a great groove that can be played for years to come.
'All Night Long' – One of my first releases on Glasgow Underground as Sammy Deuce (had a few already as Vanilla ACE). Not a massively successful single but for me personally this sums up the SD sound. Amazing sample, funky, happy and very catchy.
'Nights In Black Satin' – I love this one which came out on Nurvous Records. I have a good relationship with the label as done lots with them in the past. Again a amazing sample find and it just flows so nicely. Something that I hope people will speak about in years to come.
Which artists from your local scene past and present have inspired and encouraged you and what parties that you love going to have helped your musical evolution?
Growing up the 80's and 90's house music was always on commercial radio but I didn't know what it was when I was a kid. Only as I got older did I realise that S'Express, Technotronic, Bomb The Bass, Black Box etc were UK house music.
But as a teenager my first love was American Hip Hop and R&B. My older brother would bring home cassettes of Ice T, Public Enemy, Big Daddy Kane. The first cassette I ever owned was Bobby Brown's 'Don't Be Cruel' album. So the love for New Jack Swing came early.
My cousin in Finland was a DJ part time and I got to see him play once when I was young and that defiantly left a lasting memory. Seeing him control the crowd and everyone dancing to him.
Who are your greatest influences as a producer?
Quincy Jones.
I was a HUGE MJ fan growing up and would see Quincy's name in the back of the albums. Luckily to have met Quincy once at Boujis and seen MJ live at Wembley twice. So hard to pick a favourite production but probably be this one.
Teddy Riley.
The man doesn't get enough credit. He changed the face of R&B single handedly with his early productions for Keith Sweat, Bobby Brown, GUY etc. Saw him in concert with his group BLACKstreet at the Royal Albert Hall and it was amazing. A few of his early productions like GUY 'HER' have a Euro house vibe which is interesting.
Roy Ayers.
Huge fan of this man. Everything he touched during the 70's and early 80's was great. If you know his tunes you'll know I've defiantly sampled a few already.
Tell us about your latest release Sammy?
One night I was doing a deep dive on artists and came across this sample. I realised I had never heard it before and don't think anyone had ever sampled it either so that made me even more excited to use it for a Sammy Deuce track. The whole vibe of the track and what they are singing about is so smooth and funky in a subtle way.
Your Studio: Please can you tell us about your studio. What is your production set up? What is your indispensible piece of equipment or plugin that you use for your sound and what is next on your studio shopping list?
I make most demo's at home using Serato Studio on my Macbook. From there I import the project into Logic or Ableton and build it more.
Would love to get my hands on an SP-1200 just for nostalgic purposes.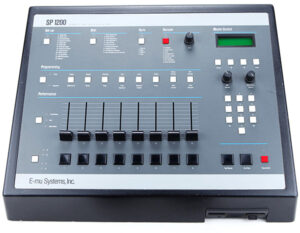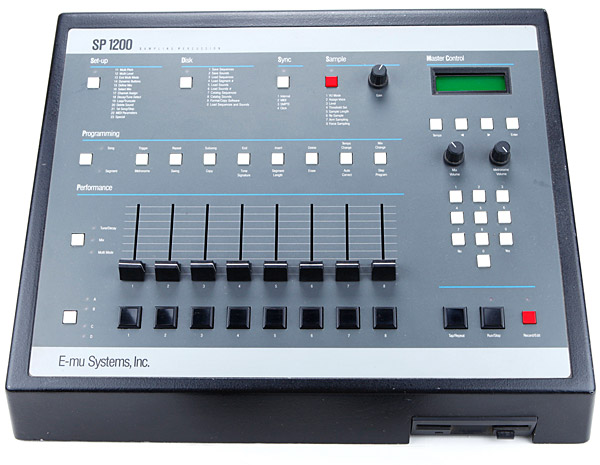 Please can you give us your three favourite studio tips for up-and-coming producers?
1. Dig deep and use samples from obscure records. DO NOT use sample packs unless you want to sound like everyone else.
2. Google your would be alias/project name before deciding on it. Nothing worse than having the same name as 10 other people. Or get creative and change the spelling of it.
3. Love what your making. Don't do something because its popular or hot. If your selling those tracks fine but be passionate about it and people will hear that.
What can you tell us about the theme of the mix you have done for us and how does the style of mix here compare to how you would approach a live DJ set?
This mix features a lot of forthcoming Sammy Deuce tracks and favourites of mine that I play out. Bobby Caldwell passed away recently so had to honour him in the mix with that edit.
Which other artists DJ mixes do you find yourself coming back to time and again and do you have a favourite that you gravitate towards?
To be honest I don't like listening to other DJs mixes unless its on Twitch and I check someone like Jazzy Jeff, Ray Domingo, Volatile, DJ Sneak, D-Nice etc. I have eclectic tastes so can listen to someone play disco to boom bap hip hop.
https://www.twitch.tv/djjazzyjeff
https://www.twitch.tv/djraydomingo
https://www.twitch.tv/djsneak
What else can we expect from Sammy Deuce in the next 12 months?
Just lots of great music. Got so many cool samples to get through!
For more info on Sammy Deuce please check:
Sammy Deuce Facebook: https://www.facebook.com/SammyDeuceOG/
Sammy Deuce Soundcloud: https://soundcloud.com/sammydeuceog
Sammy Deuce Instagram: https://www.instagram.com/sammydeuceog/
Sammy Deuce – The Mix 02 – Tracklist
1. 'Lips To Mine' – Sammy Deuce
2. 'Purple Hearts' – Guy Preston
3. 'Everytime' – Sammy Deuce
4. 'That's The Joint' – Sammy Deuce
5. 'Yum Yum' (Sebb Junior & Sammy Deuce Remix) – Nile Rodgers
6. 'Discobooty' – Sammy Deuce
7. 'What a Shame' – Sammy Deuce & Hollis Parker
8. 'What You Won't Do For Love' (Jack Roy Edit) – Bobby Caldwell
9. 'A Love That You Can Keep' – Midnight City
10. 'Hold On' – Electronic Youth
11. 'You're Too Late' (BRIAK Edit) – Fantasy
12. 'Shady Lady' (LBMR Rework) – Friendsheap
13. 'Guys & Girls Dancing' – Sammy Deuce
14. 'Fly Away With U' – Sammy Deuce
Like what you hear? To help support LV Online buy us a coffee via Ko-FI. Click HERE
Tags:
Midnight Riot
,
Sammy Deuce