LV Premier – Sondrio – Tokyo Duel [Closer To Truth]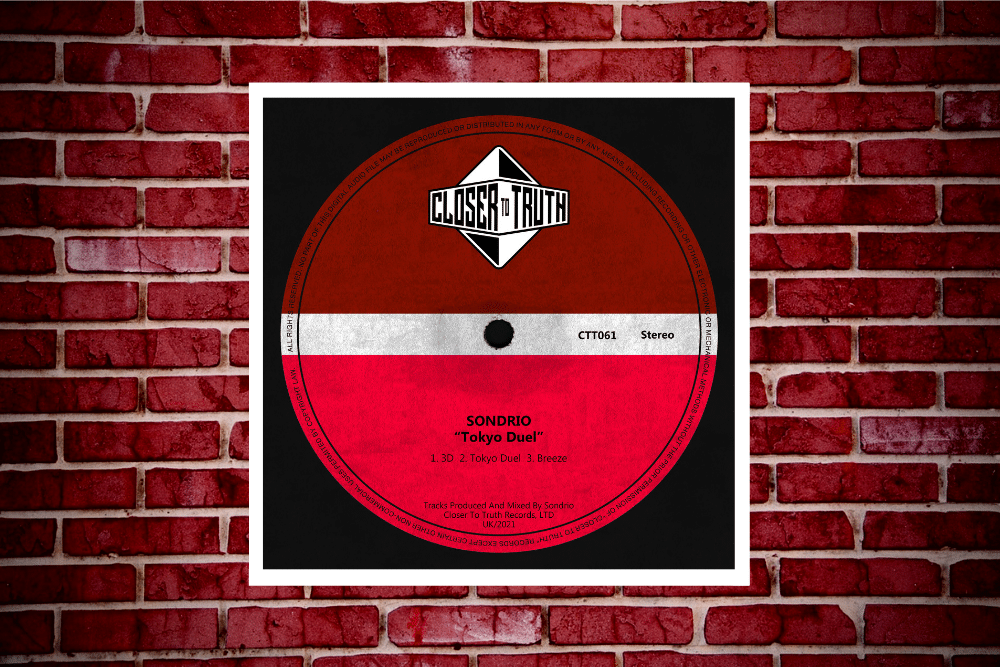 LV Premier – Sondrio – Tokyo Duel [Closer To Truth]
Like what you hear? To help support LV Online buy us a coffee via Ko-FI. Click HERE
Following closely on the back of our brilliant Marlon George premier from last week, which you can check HERE, Closer To Truth are back with another sublime EP this time from Australian producer Sondrio. The Tokyo duel EP features three tracks of classic deep house beautifully produced for the dancefloor.
Opening with 3D it has that early feel of Kerri Chandler in his King Street Era, an energetic bassline drives the track, synth stabs and smooth yet edgy synths provide the grit and vocal stabs keep the interest and rhythm.
Our premier today is title track Tokyo Duel with it's bounce of a bassline, smooth ethereal keys and gentle pads and classic percussion. This is a track that could just as easily have been made in the 90's but sounds essential in 2021.
Closing the EP out is Breeze which whilst using a similar formula is a slightly deeper darker track, again it's is layered with pulsing pads, that classic percussive house music key sound and layers of vocal samples adding drama aplenty.
This is a brilliantly constructed EP which has a very distinct sound from start to finish, Sondrio is definitely a name to look out for,
Grab the EP via: https://www.beatport.com/release/tokyo-duel/3348468
Love this? Check out our Disco and House playlists HERE
For more info please check: 
Sondrio Facebook: https://www.facebook.com/sondriomusic
Sondrio Soundcloud: https://soundcloud.com/sondrio
Sondrio Instagram: https://www.instagram.com/sondriomusic/
Closer To Truth Facebook: www.facebook.com/closertotruthrecords
Closer To Truth Soundcloud: https://soundcloud.com/closertotruth
Closer To Truth Instagram: www.instagram.com/closertotruthrecords
Closer To Truth Twitter: https://twitter.com/Closer_To_Truth
Tags:
classic house
,
Closer To Truth
,
Deep House
,
Sondrio