LV Premier – Mr Doris X Dazzla – Everything Is Anything [Ghetto Disco]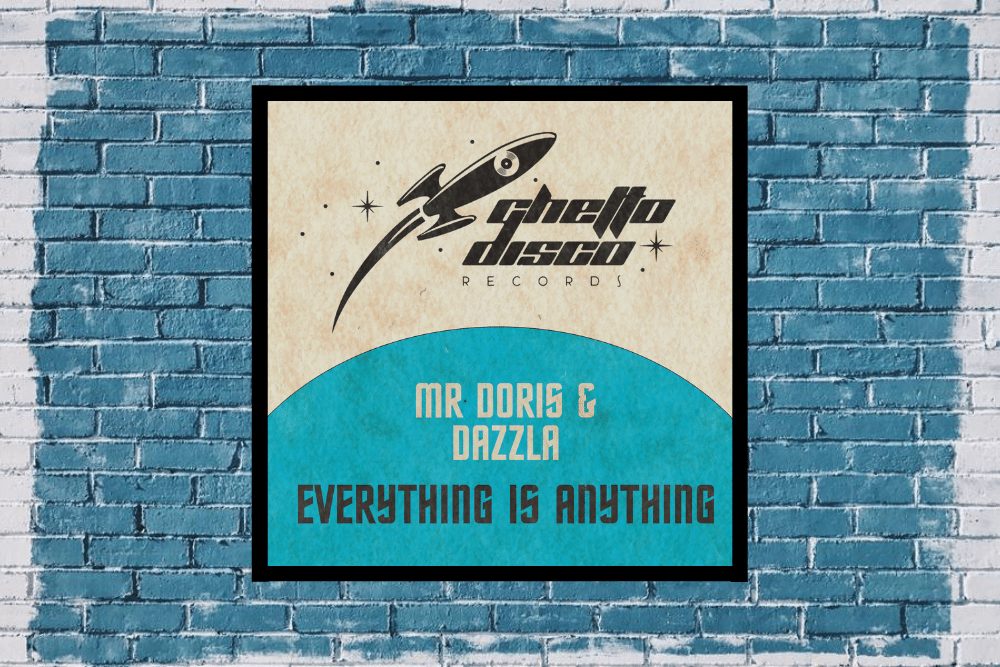 LV Premier – Mr Doris X Dazzla – Everything Is Anything [Ghetto Disco]
Like what you hear? To help support LV Online buy us a coffee via Ko-FI. Click HERE
Ghetto Disco has been on FIRE in 2021. From the early vinyl releases which put the label on the map the label has now fully embraced digital and has been releasing some serious disco heat of late. Following on from a couple of outstanding Hotmood singles Ghetto Disco is now back with a monster of a track from MR Doris, who has been having his own magical year, in collaboration with regular accomplice Dazzla.
Everything is Anything is huge in every way, from the rubbery bass which provides the grit to the stand out vocal and the incessant percussion, it's all there. This is one of those tracks that the word earworm was made for and will be a DJ staple for a long, long time to come.
One of the Nu disco boogie crossover tracks of the year, we very much think so!
Grab the track from: https://www.traxsource.com/title/1563365/everything-is-anything
Love this? Check out our Disco and House playlists HERE
For more info please check:
Mr Doris Facebook: https://www.facebook.com/mrdoris
Mr Doris Soundcloud: https://soundcloud.com/mrdoris
Mr Doris Instagram: https://www.instagram.com/mr_doris/
Mr Doris Twitter: https://twitter.com/MrDorisMusic
Dazzla  Facebook: https://www.facebook.com/dazzladingmusic
Dazzla Soundcloud: https://soundcloud.com/dazzlading
Dazzla Instragram: https://www.instagram.com/dazzlading/
Ghetto Disco Facebook: https://www.facebook.com/GhettoDiscoRecords/
Ghetto Disco Soundcloud: https://soundcloud.com/ghetto-disco-records
Ghetto Disco Instagram: https://www.instagram.com/ghetto_disco_records
Ghetto Disco Records Twitter: https://twitter.com/GhettoDisco
Tags:
Dazzla
,
Ghetto Disco
,
Ghetto Disco Records
,
Mr Doris
,
nu disco