LV Premier – Cortney LaFloy – My Sister (DJ Applejac's Unhooked Generation Vocal)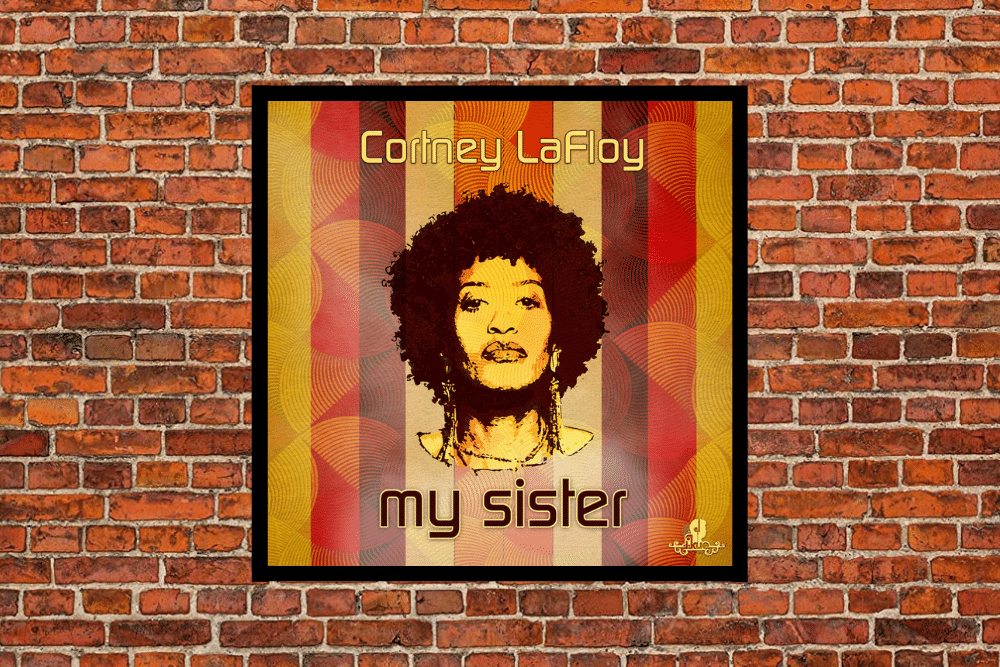 LV Premier – Cortney LaFloy – My Sister (DJ Applejac's Unhooked Generation Vocal)
Following up their excellent single with Kativa, I-Kue Recordings are back with some lush deep soulful house from US vocalist Cortney LaFloy. Delivered with a range of stunning remixes from label head Daz-I-Kue in his various guises and Atlanta's DJ Applejac they cover deep soulful and afro edged house as well as broken beat.
Two distinct mixes from Daz I Kue open proceedings with the deep and spiritual main vocal mix while his Bruk alter ego provides a wonderfully soulful broken beat remix. Both are a straight 10/10.
Our premier today sees Atlanta's DJ Applejac land a groove heavy afro electronic mix giving plenty of power for the club. Energy packed beats, drama soaked pads and a powerful bass synth all back up what is a truly wonderful vocal.
With associated instrumentals across the board this is a fantastic package which if there is any justice will bring the stunning talent of Cortney LaFloy a whole new legion of fans.
Cortney LaFloy 'My Sister' is out this week via I-Kue Recordings. Grab it from: https://www.traxsource.com/label/12441/i-kue-recordings
For more info please check: 
Cortney LaFloy Facebook: https://www.facebook.com/cortneylafloy
Cortney LaFloy Instagram: https://www.instagram.com/dancinhousehead/
DJ Applejac Facebook: https://www.facebook.com/djapplejac
DJ Applejac Instagram: https://www.instagram.com/djapplejac/
DJ Applejac Twitter: https://twitter.com/djapplejac
Daz-I-Kue Facebook: https://www.facebook.com/ilovedazikue
Daz-I-Kue Soundcloud: https://soundcloud.com/dazikue
Daz-I-Kue Instagram: https://www.instagram.com/dazikue/
Daz-I-Kue Twitter: https://twitter.com/dazikue
I Kue Recordings Facebook: https://www.facebook.com/Ikuerecordings
I Kue Recordings Twitter: https://twitter.com/ikuerecordings
Tags:
Cortney LaFloy
,
Daz-I-Kue
,
DJ Applejac
,
I-kue Recordings
,
soulful house