LV Premier – Donny Rotten – Londres Au Paris [The Disco Express]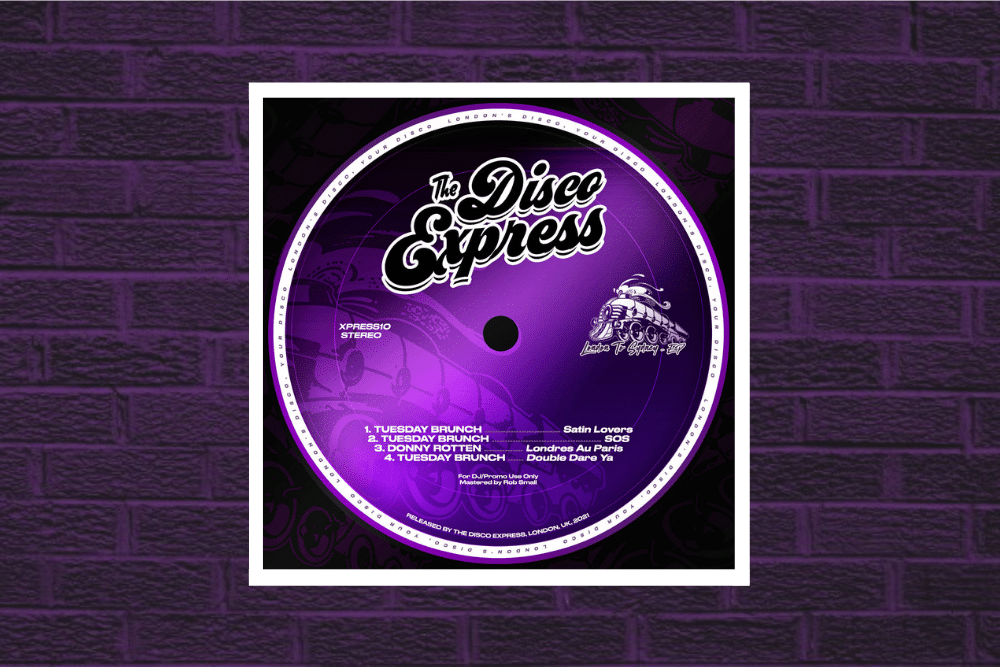 LV Premier – Donny Rotten – Londres Au Paris [The Disco Express]
The Disco Express unleash their 10th release in what seems like no time at all especially given the quality of their releases to date. Pairing up Donny Rotten and Tuesday Brunch for four tracks of classy Disco and boogie edged goodies it's another EP which will turn heads and move dancefloors over the summer months.
Up first are Tuesday Brunch who have been making a proper name for themselves courtesy of excellent releases with TheBasement Discos and Fresh Take Records. They have a trio of tracks on the EP, Satin lovers, SOS & Double Dare Ya and all three have that early 80's boogie edged disco feel about them. Well crafted loops merge with smooth synths and rock solid drums to create some serious dancfloor movers. Double Dare Ya probably just pips it for us with it's summery vibes but it's a close call.
Our premier today is Donny Rotten's deep boogie gem Londres Au Paris which combines smooth as you like deep house edges with bubbling synths and a wonderfully hooky vocal. Vibe wise it brings to mind DJ W!ld's huge crossover hit Shape U from a few years back on Crosstown Rebels.
Another smash of an EP for The Disco Express.
Grab it from: https://thediscoexpress.bandcamp.com/
Love this? Check out our Disco and House playlists HERE
For more info check:
The Disco Express Facebook: https://www.facebook.com/thediscoexpress/
The Disco Express Soundcloud: https://soundcloud.com/thediscoexpress
The Disco Express Instagram: https://www.instagram.com/thediscoexpress/
Donny Rotten Facebook: https://www.facebook.com/donnnyrotten/
Donny Rotten Soundcloud: https://soundcloud.com/donnyrotten
Donny Rotten Instagram: https://www.instagram.com/don_ny_rotten
Tags:
disco house
,
Donny Rotten
,
The Disco Express