20 Years of BRS – A Life In Deep House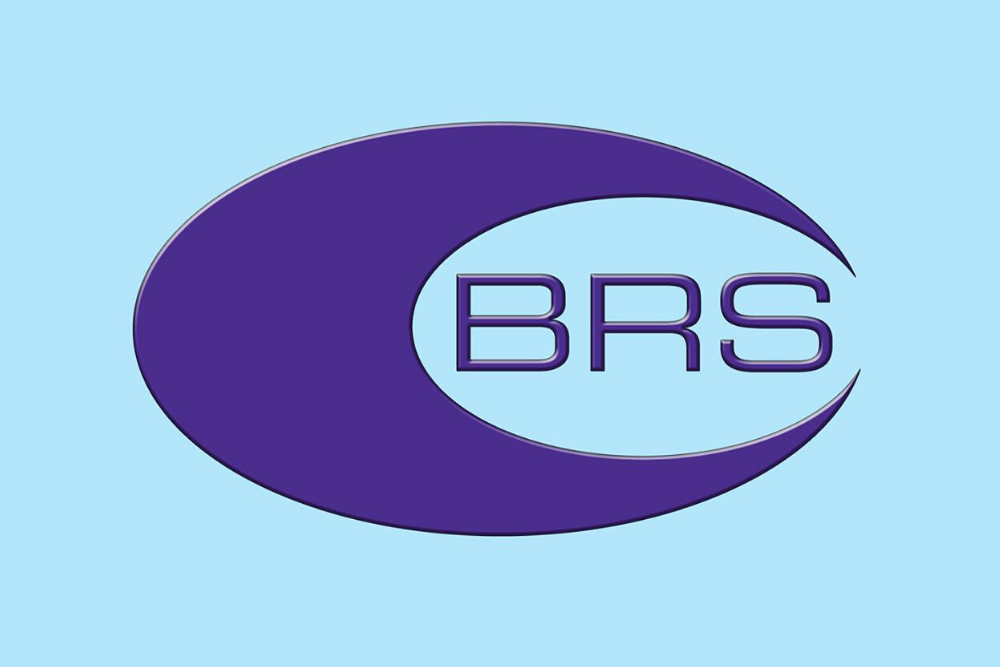 20 Years of BRS – A Life In Deep House
UK deep house act BRS (British Rhythm Services) first started releasing music in the year 2000 when their 'Time To Shuff EP' dropped via Parisian label Cyclo Records. They would hit the ground running with a string of successful 12's on Cyclo, 20/20 vision and Imperial Dub. Their track Lovin' Me in 2000 would go on to be one of the most successful 12's of the year courtesy of a very tasty Dubtribe Soundsystem remix which would also see it licensed to Azuli for Groove Armada's Another Late Nite Comp.
Initially a trio featuring Ben Vacara, Robert Evans & Mr Mulatto they would be prolific for the next few years, with a string of quality 12's and tracks licensed to the likes of Café Del Mar and Danny Tenaglia compilations. They would also remix Superman Lover's track Starlight for BMG when would head up to No 2 in the UK charts and recently the would also work on A Flock Of Seagulls I Ran.
Over the years there have been line-up changes but founder members Ben Vacara, & Mr Mulatto still remain and after a lengthy hiatus from 2008-2017 they have been back on fantastic form releasing both brand new tracks and reimagining's of their older tracks on Cyclo, Wolf Music, Pressed for Time & Situationism.
With the release of the excellent Night To Remember and Check it Out on Situationism we though we would catch up with BRS to discuss their impressive career. They also put together this ace mix charting some of the tracks that have inspired them across the last two decades.
Hi there Ben and Mr Mulatto,
Thanks for speaking to us today.
For our readers who haven't come across your releases before how would you describe the musical style of BRS?
Jazz influenced, dubbed out, US style 90's Deep house sound with a UK twist
Please can you give us three tracks from your own discography which you would say are quintessentially BRS
Miss You
Originally out on Cyclo records (2003) and re-released last year on Wolf Music it has all the BRS elements of analogue bassline, deep chords, simple yet emotive vocal samples over a slamming yet shuffling beat.
Catch the Boat
This was released on Leeds based 20:20 Vision (2000) and was a real fun track to work on with a great swing and shows our real stripped back deep sound with some obscure vocal samples that really worked in the track. It came out with a couple of great remixes by Fred Everything.
Musik Elektronica
This one was released last year on Pressed for Time but was actually written in 2014/15. This tune shows our love for Jazz as an element in BRS as well as all of the above …here we have the incredible Dom Thomson playing some sick synth lines throughout.
You have now been creating tracks as BRS for two decades. How did you meet and what led to the formation of BRS in the late 90's.
Through the Free Party Scene when Mr Mulatto was DJing/putting on Bounce nights in Bath with DiY. Ben used to listen to Mr Mulatto DJ then booked him for one of his Phat Nuts nights in Gloucester. Rob was also connected with DiY and met Mr Mulatto when he booked him for one of his Stroud Mumbo Jumbo parties and we all collectively decided to start making music together at Robs studio in Stroud and that's where it all started.
You had huge success pretty much straight off with your track Lovin' Me. What can you remember about the creation of that track and when did you first realise that you had something special on your hands with that one?
We created Lovin' Me like any other track, getting the groove down and playing with samples over the top and we knew we really liked what came out and that's why we decided to send it to Imperial Dub. However when Dubtribe did their amazing remix for the EP we knew it was something special and then when DJ's like Gilles Peterson, Groove Armada & Garth were starting to play it and then lots of licensing followed that confirmed it!
You had a decade long break from 2008. What made you get BRS back together again?
BRS never really went away and we were still writing deep house, we just slowed things down as we were concentrating more on our new collective collaborations as Situation. Under that banner we were mainly producing funk & disco edits which then progressed into original works. The deep house vibe of BRS has always been present in all of our productions and the love for it remains constant, so we were always working on ideas and so with the ebb and flow of time we are now currently more engaged again with producing a lot more BRS as it just feels right for us.
How would you say that the deep house scene has changed over the last two decades?
Deep house has taken on many different forms over the past two decades which have taken it away from its original sound that emerged in the 90's – 00'. Despite that it has always been simmering in the underground with the purist house heads still keeping it very much alive and as things do, it has become popular again and back on trend I guess! I think the deep house scene has always remained the same with the vibe, love and experience people get from it, but now on a much larger global scale.
What can you tell us about the theme of the mix that you put together for us and what are some of the key tracks on the mix?
The mix is a reflection of the BRS catalogue from the very first release like "Dave On Guitar" from the Time to Shuff EP on Cyclo right through to the most recent BRS releases like "Check it Out". We have then also included some of the tunes and producers that influenced us and we love, from old heads like Kerry Chandler, Glen Underground, Mood II Swing etc. and some of the tracks we used to play out between 2000 -2010. The mix also is peppered with some recent racks we are loving too.
You are also both heavily involved with the Situationism label on which you have just released your latest track. What can you tell us about the ethos of the label?
The Situationism label was imagined in 2014 with the intention to release the original compositions that we were creating within the Situation collective and also to release music that wasn't just from one genre. That included new music that we liked and thought should be heard and released. The music can range from Balearic to house to Disco to down tempo. Soul, funk and jazz tends to influence us a lot and of course synths and drum machines are ingrained and part of our DNA, so we are constantly looking to fuse all of these sounds in one way or another relying on what really moves us and of course grooves us.
How have your production techniques changed over the last 20 years from making Lovin' You to making Night To Remember?
I guess over the years you gain much more knowledge of different techniques by experimenting and producing with more diverse musical styles and of course equipment and varying studio set ups. Also working with different artists and live musicians and co-writing as a collective changes the creative process as well. So I think the essence and the vibe of BRS is still fundamentally the same but now more evolved.
Which three artists do you think are pushing the deep house scene on at the moment?
Sean McCabe – Star Night
We love local Bristolian Seans work, he's like the UK's version of MAW.
Saison – (& Kid Enigma) The Break
Saison really keeps the essence of the true 90's deep house we love and takes it to another level.
Felipe Gordon – The semi modular bird of jazz
Felipe is really pushing the deep house sound on and we love his deepness and especially with this track and the lovely samples he uses.
What is your favourite BRS moment to date?
Larry Heard playing BRS – Lovin' Me at the Big Chill festival was definitely a moment!
DJing on the West coast of the US a couple of weeks after 9/11 was pretty memorable.
Some fun trips to Paris when we were releasing a lot on Cyclo, including a pretty wild album release party for 'Gravity'
What else can we expect from BRS in 2020?
We have the two new releases on Situationism Night to Remember and Check it Out, as well as a release on Boogie Café and Spirit Westlers, so far this year.
We also have some exciting remixes coming as well as a bunch of new tracks which we are writing right now for more releases throughout the rest of the year.
For more info on BRS please check:
Facebook: https://www.facebook.com/BritishRhythmServices/
Instagram: https://www.instagram.com/brs_music/
Traxsource: https://www.traxsource.com/artist/1758/brs
LV Mixtape 123 – 20 Years of BRS Tracklist
BRS – 'Lovin' Me (Situation Edit)
Mood II Swing – 'Sunlight in My Eyes'
BRS – 'Night To Remember'
Demarkus Lewis – 'Game Down'
BRS – 'Miss You'
Crispin J Glover – 'The Long Goodbye'
BRS – 'House'
The Journey Men – 'Waiting'
BRS – 'Musik Elektronica'
A.Bascom & V. Denardo – 'Body Salsa'
BRS – 'Dave On Guitar'
Situation – 'Beyond Compare' (Sean McCabe Bonus Beats)
BRS – 'Devils Music'
BRS – 'Catch The Boat' (Afro Loft Interpretation)
Kerri Chandler – 'Bar A Thym'
BRS – 'Check it Out'
Kat Williams feat. Rozz – 'Over U' (Spirit Wrestlers edit)
BRS – Barbados Stalker
Glen Underground – 'C.U.O. Trance'
Tales Of Rossi – 'Certain Times'
BRS – 'Bouncing'
Situation – 'Soulstice'
BRS – 'Close to Me'
Noma Jean Bell – 'I'm The Only Queen
Tags:
BRS
,
Deep House
,
situationism