Chuggin Edits – All You Wanna Do Is Party [Slightly Transformed]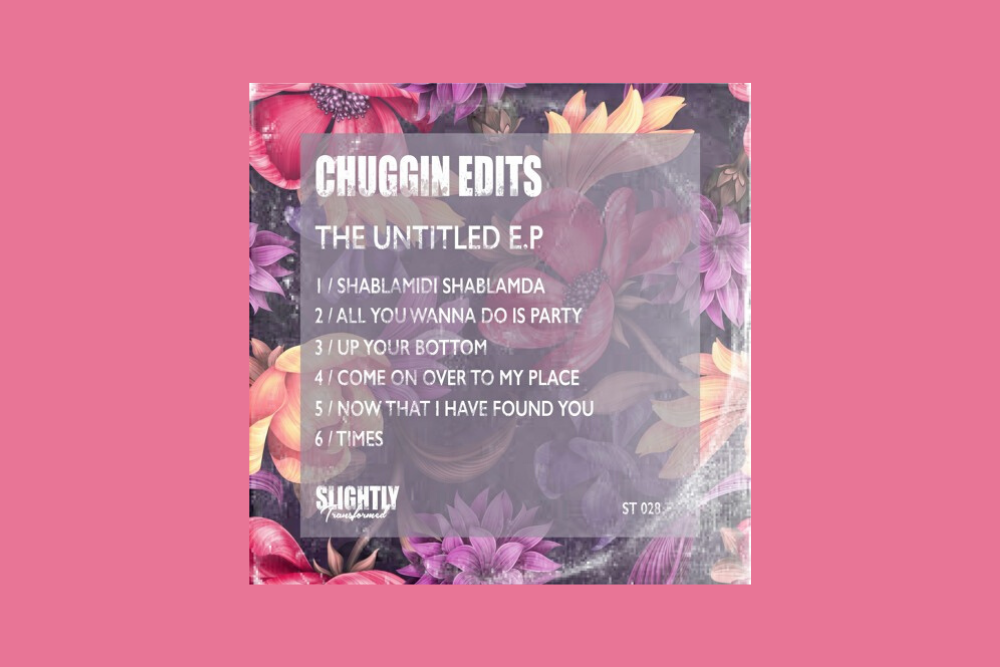 Chuggin Edits – All You Wanna Do Is Party [Slightly Transformed] & EP Review
It's been the best part of a year since the last Chuggin Edits EP and my how we have missed him. Coming back in force his latest release The Untitled EP on his own Slightly Transformed label is packed to the brim with 6 tracks of serious groove-fulled midtempo club juice just like we love from Chuggin Edits.
The first track Shablamidi Shablamada is an edit of one of those tracks that you know, you just know infact it's one of those favourite guilty pleasure tracks that's on the tip of your tongue but you can't quite put the name to the artist. It's beautifully executed, a track that you will never grow tired of.
Next up is our premier today the ever so soulful All You Wanna Do Is Party. Again the production is stellar, loads of groove, wonderfully expressive strings and that heartfelt vocal. A wonderful track.
The cheeky Up Your Bottom, is Parliament era funk, brilliant harmonies, laser synths. It's the sort of track that Prince was raised on.
Come on over to my place, is another of those tracks which resonates perfectly. Those classic strings and an easy going vocal, it's a track for the poolside and boy do we need the dream of those at the moment.
Now That I have Found You is a good bit deeper built around a looped up vocal and key loop which builds and builds until dropping into a chopped up vocal loop. Again it's a well loved track which Chuggin Edits has made his own. This is a bit of a classic 'how to' of an edit.
Final track on this stormer of an EP is Times again it's deep and looped up bliss.  A classic disco whistle, looped up synth bliss and vocal stabs aplenty, its groove joy.
All in this is a bit of a classic EP of the genre.
It's out on 27th March, make sure you grab it quick via Juno:  https://www.junodownload.com/products/chuggin-edits-the-untitled-ep/4483740-02/
For more on Chuggin Edits info check
Facebook: https://www.facebook.com/chugginedits/
Soundcloud: https://soundcloud.com/chuggin-test
Tags:
Chuggin Edits
,
Slightly Transformed