80's Child – Come On Let's Rock!!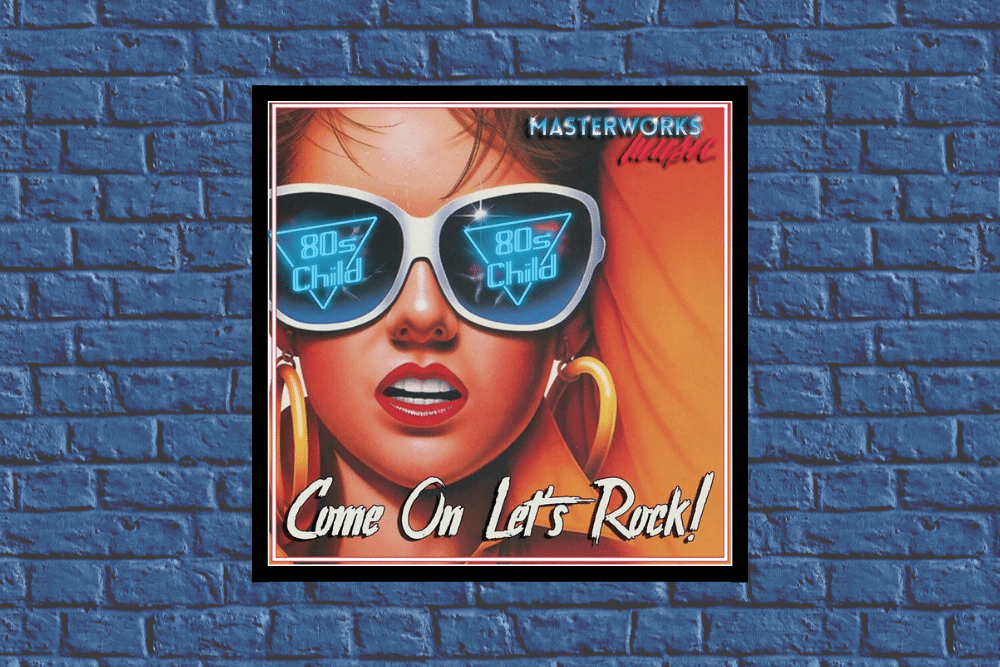 80's Child – Come On Let's Rock!!
Like what you hear? To help support LV Online buy us a coffee via Ko-FI. Click HERE
For many of our readers 80's Child is a bit of an institution. I've got a folder packed with 80's Child reworks and still spin many of them today. Unfortunately for all us fans of his own work 80's Child has been a little busy turning his label Masterworks into one of the go-to labels on the disco scene over the last few years as well as launching the brilliant DeepCutz label which we have featured regularly here on LVO. Sadly that has meant little in the way of his own productions seeing the light of day.
Thankfully 80's Child is now back with his first EP in what seems like eons Come On Let's Rock!! and he's lost none of that production swagger. Packed with everything we love about 80's Child, boombastic drums, hooky as hell vocals, loops in all the right places and general feel-good tomfoolery, it's a real gem for the lovers of the 80's vibe.
Opening track Come On Let's Rock has more than a touch of Prince running through it's DNA. Powered by a super catchy synth line and huge tom hits, it's a track with energy aplenty. Add in a brilliant vocal and yeah let's rock!
I think I'm falling takes things off on a deeper groove but still with tons of energy. Looped up to perfection, it's as hypnotic as you could ask for. With it's ever so familiar vocalist this one has dancefloor heat written all over it.
In Your Life is back to the feel-good with it's soulful end of night vocal and yet more chunky drum programming.
What You're Lookin For is another groover. Deep and sultry it really shows off those 80's Childs production chops to perfection. Bringing to mind some of Janet Jackson's finest work it's worth admission alone for the breakdown which is all sorts of excellent.
On final track Sleep Talkin' it's very safe to assume that the original artists had been listening to Billie Jean in the run up to making this one as the bassline certainly doesn't need six degrees of separation to stand beside MJ's finest club groover. A perfect track to build those sets up.
Grab the EP now as a Juno exclusive: https://www.junodownload.com/products/80s-child-come-on-lets-rock/5241068-02/
For More info on 80's Child and Masterworks Check:
80's Child Facebook: https://www.facebook.com/80schildedits/
80's Child Soundcloud: https://soundcloud.com/80s-child-edits
80's Child Twitter: https://twitter.com/80schildedits
Masterworks Music Facebook: https://www.facebook.com/masterworksmusic/
Masterworks Music Soundcloud: https://soundcloud.com/masterworksmusic
Masterworks Music Instagram: https://www.instagram.com/masterworks_music/
Masterworks Music Twitter: https://twitter.com/masterworksmus2
Tags:
80's Child
,
masterworks