80's Child – LV Featured Artist Interview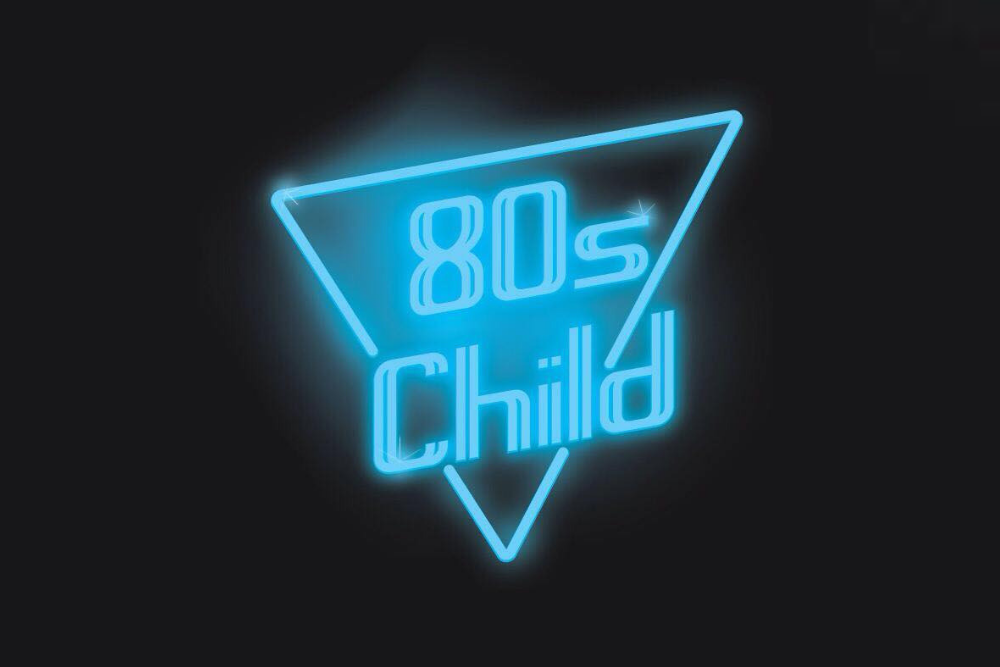 80's Child – LV Featured Artist Interview
Over the last 5 years 80's Child has been a name which has popped up time and time again on our radar with some key releases on Midnight Riot, Chop Shop and Hot Digits. His edits 'Hot' and 'Serious' are office favourites and that's all before we talk about his stand out Masterworks label which launched in 2015.
Masterworks has become one of the star labels of the edits scene releasing both vinyl and digital with 17 number 1's on Juno and Traxsource, it has seen huge releases recently from amongst many others Valique, Natasha Kitty Kat, Hurlee and Chuggin Edits. Their recent compilation Masterworks Music Vol 3 crashed straight in at number 1 on Juno an impressive feat when the there were releases from Z Music and Glitterbox out at the same time.
Add all of this to a burgeoning DJ career which has seen him play all over the globe and line up next to the crème de la crème of the edits scene including Late Nite Tuff Guy, Greg Wilson, Dr Packer, Kon, Fingerman, Faze Action & Yam Who? and it is clear that 80's Child is a producer who commands a mountain of love and respect from his peers..
We caught up with Danny (80's Child) for a chat about his career, his label and his love for the 80's. He also recorded a brilliant mix for LV Online which you can check below. Please give it a share and check the links at the bottom of the feature for more info on 80's Child.
Hi there Danny,
thanks for taking the time to speak to us today.
As it says in your bio you are a true child of the 80's being born in 1980. Please tell us a little about your journey to becoming 80's Child, what made you decide to get into production and what then led onto the launch of Masterworks Music?
Looking back being born at the beginning of the 1980's (December 1980) I couldn't ask for anything more, I truly believe it was the best decade for music, yes some people will argue that the 70's were the best and its a strong argument at that because I love disco but that's another debate.
I have to thank my parents particularly my dad for creating 80's Child (obviously) but for this interview I refer to the music they brought me and my brother Mike up on, I remember our drives to Wales listening to bands like Super Tramp, Hall & Oates, Michael McDonald and Toto, I even remember dancing to Michael Jackson's Thriller in the front room of our old family home in my onesie, I must of been about 4 or 5 but it's those things that really stick with me growing up, I remember sharing a few moments with my dad teaching me about the song lyrics to Mike And The Mechanics 'The Living Years' pretty deep shit and you can't leave out one of the greatest guitar players of all time 'Eric Clapton' seriously I could go on and on about my childhood, some of the best years of my life and I mean that.
I always knocked about with lads who were a few years older than me and it was those friends when I was about 14 who got me and my brother Mike into mixing on belt drive turntables, Disco 2000 and Pro 150's if I remember correctly we were top level bedroom dj's ha ha, anyway my point being whatever I did it always involved music, not necessarily 80's music, at that time we were playing records from top dj's and producers like Todd Terry, Blaze, Armand Van Helden, Roger Sanchez and the dons Masters At Work to name just a few.
For a reason I can't remember I found myself at a bit of a crossroads and just didn't seem to be listening to much music, until a few years down the line I stumbled upon a producer called The Revenge, shit ……….. this guy changed everything for me with his re edits like Night Flight and Savin The Day on his own label Instruments Of Rapture, I think it was a joint venture with Craig Smith who combined were the 6th Borough Project, I have to give a special shout out to one of my best friends Jon Boardman aka Simmo, who introduced me to him via Soundcloud and since then I never looked back unlocking other great producers like Late Nite Tuff Guy, Ooft!!, Tiger & Woods And Greg Wilson.
It was through Soundcloud I realised I could potentially do the same, at the start it was just a bit of fun but by setting up the 80's Child Edits Soundcloud page things really started to gather momentum, I started off doing simple extended edits of well known 80's tracks and when I hit 1000 followers I thought I'm gonna have to start taking this a bit more seriously, so It was then where I decided to start doing reworks and found my first big hit with Hall & Oates's 'I Can't Go For That' I think that was the track that really put me on the map gathering support from Late Nite Tuff Guy and Dr Packer mentioned to me when we first got talking it was the track that caught his eye as well.
I played my first over seas gig in Dublin warming up for Late Nite Tuff Guy, handed over the headphones to him and he played it in his set and I have the video footage to prove it, what a great memory that is, I then went on to release it on my first EP on Midnight Riot Records which then sparked a great friendship with head honcho Andy Williams aka Yam Who? another shout out goes to Andy who gave me my first big break on his great label.
My debut EP came out on a label called Retrospective Records – Back To The 80's Vol. 1 which went straight to number 1, another stand out track called 'Serious' lead the way for me and gained me many more followers so again big ups to Chris Belsey for giving me my first big break, I'll never forget that.
Oh and while we are on the subject I got to share my first vinyl release on the A side with Late Night Tuff guy which was released on Midnight Riot Records – Contagious!!
More single tracks and EP's followed for the likes of Hotbox Boogie, Paper Disco, Retrospective and Midnight Riot plus many more, one thing you can say about the Nu Disco world is that you get to know many producers, it really is a welcoming genre and it's that which will always stick with me.
Which lead me to setting up my label Masterworks Music, I'd already had many conversations before hand with top producers on the scene who had already supported 80's Child and vice versa so I thought what have I got to lose, I let loose Masterworks Vol. 1 and the rest is history.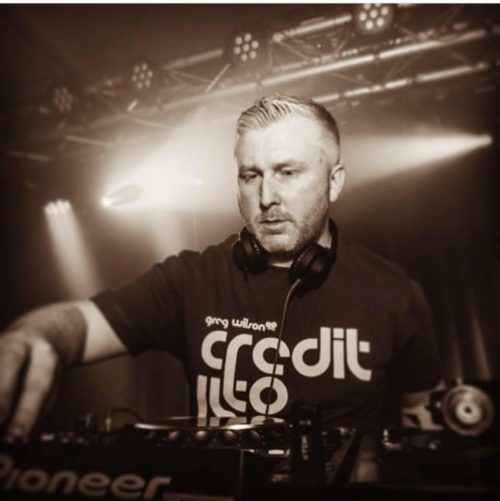 Given your releases have been predominantly tracks in keeping with your name featuring brilliant edits of some of the key tracks of the 80's what made you decide to concentrate on that decade?
Again I refer back to my previous comments, I believe the 1980's to be the best decade for music, yes, pop music was brilliant but their are so many un sung heroes of the 80's, part of the fun is going deeper and looking for rare tracks that people may not know, a prime example is a track called 'The Way You Make Me Feel by a group called Clarity, look it up and see if you can guess which duo sampled that track, there's a bit of fun for you.
Please can you give us 3 tracks which are quintessentially 80's child.
Late Nite Tuff Guy – Glow
B-Jam – River
Tiger & Woods – Kissmetellme
The disco and edit scene is super hot at the moment. Are there any parties that you have played at recently which have really stood out and why?
Unfortunately being really busy with my day job and bringing up my daughter I've had to turn down a few gigs but the one that stands out for me was a night called Mouvement at the start of the year at a venue called Constellations in Liverpool, top guys! they were really happy with my set saying it was one of the best sets they've had ….. true story
What tips do you have for up and coming producers looking to get signed to Masterworks?
I have serious issues with tracks that have been done time and time again, try and dig deep for hidden gems, trust me they are out there and at least if you are going to do a track that's been done before, make it your own! Anybody can stick a heavy kick drum over the track to beef it up but were looking for more at Masterworks as are the other top labels.
Also please take some time to research the label you're sending your demos to, we receive so many demos that are at the other end of the scale, we've had hip hop and I'm pretty sure recently we had a demo which was a remix of the Beatles 'Come Together' with some guy speaking over it in foreign so it's not all roses let me tell you.
What are the best 3 edits you have heard in 2018 from other producers?
Mystic 2 – Breaking My Heart (Label – Re-Loved)
Chevals – Fairy Tales (Label – Whiskey Disco)
Folamour – Roue Arrière "Ru De La Re" (Label – Cracki)
What are your 3 favourite albums from the 80's?
1 – Prince – Purple Rain
2 – Michael Jackson – Thriller
3 – De La Soul – 3 Feet High And Rising
What are your plans for 80's Child and Masterworks for the rest of 2018?
For Masterworks we're just gonna continue to do what we have always done and release great music, I'm currently taking demos for the next compilation 'Bag Of Tricks Vol. 4' and we've got some great digital and vinyl releases which are a secret for now
80's Child is taking a kind of new direction, I met a guy called Chris Robinson who goes under the name 'Ruff Diamond' at a charity gig in October last year through a friend who set the night up and we just hit it off straight away, he's been in the business for years and he really knows his stuff. Chris has been helping me better my production skills in the studio and I've been giving him as much advice as I can in regards to setting up his new label 'Supa Earth Records', we are joining forces and working on some dope remixes so keep your eyes and ears open for our debut remix which will be landing very soon.
And finally please can you give us 4 places to go out in Warrington, one to eat, one to drink, one to buy records and one to dance.
There is an awesome Chinese restaurant called Mr Laus in Warrington town centre, me and the Mrs like to go there a lot and it's 50% off on a Wednesday so happy days.
There is a great little bar in Stockton Heath called 'The Stockyard' which we like to go and I occasionally play there myself from time to time
I do most of my record shopping in Manchester or online but from time to time I'll go into a record shop in Warrington called 'Lizard Inc Records' run by Steven and Tom Davidson, a father and son duo who have all kinds of wax from every genre.
For More info on 80's Child and Masterworks Check:
Facebook: https://www.facebook.com/80schildedits/
Soundcloud: https://soundcloud.com/80s-child-edits
Masterworks Facebook: https://www.facebook.com/masterworksmusic/
Tags:
80's Child
,
80s
,
disco
,
edits
,
masterworks