Mid Tour Interview With Patawawa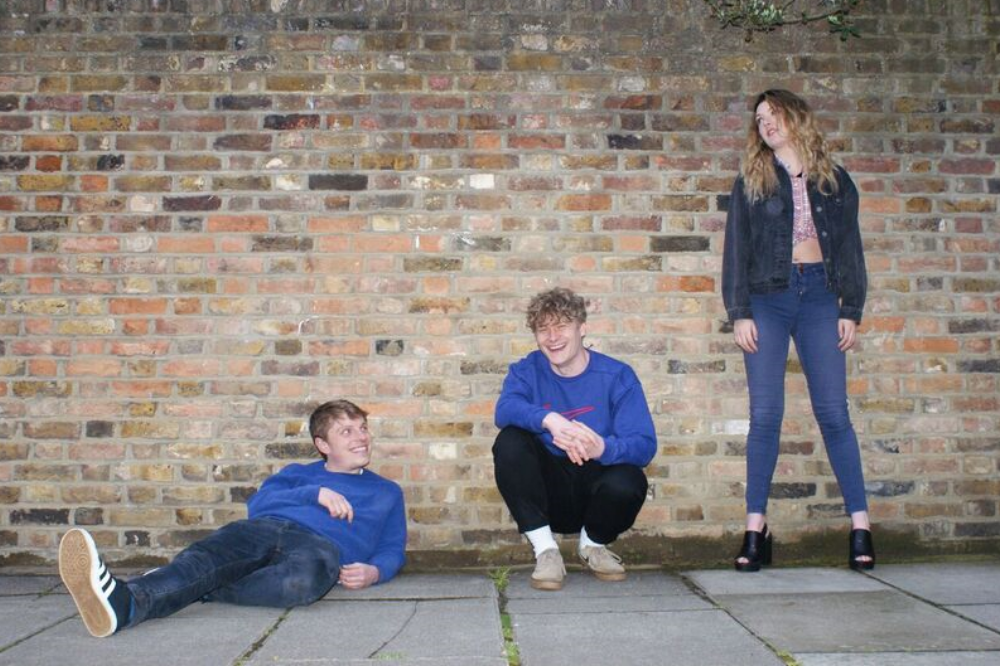 Mid Tour Interview With Patawawa
Hailing from Matlock in Derbyshire Patawawa have been building up some serious hype around them in 2018 with huge support from UK indie bible NME, Clash Magazine, The Guardian and BBC 6 Music. They have signed with 13 artists (Radioheads booking agent) and have had a monster of a summer playing festivals and are currently midway through their first ever headline tour of the UK.
This is an act who have taken Nu Disco and given it their own colourful spin, it's feel good music in the extreme and a brilliant counter foil for the difficult times which we live in today. Their debut EP 'Patagonia' which dropped on ace French label Splinter in January picked up a landslide of streams online and spent 6 days at the top of the Hype Machine charts. Their latest release 'Fight Me' is a glowing party track which should be come with a warning 'listener will smile uncontrollably'.
We caught up with Patawawa to discuss their current headline tour of the UK, their love of disco and their plans for the future.
Hi there Patawawa, thanks for speaking to us today and congratulations on your headline tour.
Hello! No worries at all and thank you very much!
For our readers who haven't come across Patawawa before how would you describe the band and your sound?
We like to think of it as very feel good and very dancey! Disco tinged Indie or Indie tinged Disco maybe! But people can make their own minds up!
What is the history of the band, how did you all meet, how did the name come about and what made you decide to take it seriously as a band?
Myself (Sam) and Rory started out making music together around the age of 14. After a while messing about doing joke songs and that kind of thing we started to make structured pop songs. We'd done a track called Charmer and thought it would be great to get female vocalist to sing on it.
Rory knew of a girl in the year below us at school called Beth Garrett who was also having guitar lessons with the same guy that he was. So Beth came down to Rory's house, sang on the tune and it sounded awesome! We sent it to the legend Dean Jackson for East Midlands BBC Introducing, he played it and the rest is history…
Please can you give us 3 or your tracks which are quintessentially Patawawwa. (soundcloud or you tube links please)
Patagonia
Live Version
Fight Me
Song for Sam
Your sound is extremely positive and a real antitheses to everything that is going on in the news in 2018. How important for you is it to make music which is a celebration of the good things in life and how much of that was influenced by your upbringing in Matlock?
We're pretty happy people generally and we're all into happy Funky Disco so we just try and put that across in our music, Matlock is a pretty nice town and it's been great growing up there, nice countryside and deece vibes in general!
2018 has been a real groundbreaking year for you so far. What has it been like playing at all the festivals and how does it feel to have you own headline tour.
It's been a brilliant year for us and yeah the festival season has been very kind to us! Bestival, Tramlines and 110 Above have been serious highlights. It feels crazy to be heading out on our own headline tour! 4/10 gigs down so far and it has just been brilliant! We're really excited to be heading up to Newcastle tomorrow (as I am writing this) and can't wait to see what the rest of the tour has in store!
What have been the stand out moments from the tour so far?
I think just turning up to all these places that we 've never played before and there being a great crowd is just an amazing feeling! It's been so much fun so far and after a couple of days rest we are ready to get going again in Newcastle!!
What can your fans at your upcoming gigs expect from your live show over the rest of your tour?
We're actually playing a brand new tune in our set… so keep ears peeled for that! And then just expect a lot of dancing and smiles all round!
Who is the biggest disco head in the band?
I would say Rory! He loves all kind of Disco, old, new, rare and he plays it all when he's behind the decks. We do DJ sets sometimes so keep eyes peeled out for that Disco shiz and see Rory carve up dat dancefloor!
We would really love to see a full length album from Patawawa, are there any plans for one and what else do you have in the pipeline for the coming months?
Yeah there is a, loose, plan to bring out an album next year but we 're just taking things as they come at the minute. Hopefully we will have some time to record one as we would absolutely love to bring one out! We have a new single coming out in November which we will be dropping in our sets on tour and an EP that we have just finished recording to hopefully drop early 2019!
And finally please can you give us tips on 4 places you have visited when you are on tour. A place to buy records, a place to eat, a place to drink and a place to dance.
I don't think any of us has brought a record in the past week?! So sorry about that but we did buy a synth! Deep Minds 12 from Dawson's Music shop in Reading!
We had a tasty burrito in Reading that the promoter sorted out for us, unsure what the place is called though!
We had a couple of hearty pints in Birkitt Tap opposite the Hy-Brasil Club where we played in Bristol that was nice!
And obviously wherever we are playing that night is the best place to dance!!
For more info on Patawawa check:
Facebook: https://www.facebook.com/patawawa
Soundcloud: https://soundcloud.com/patawawa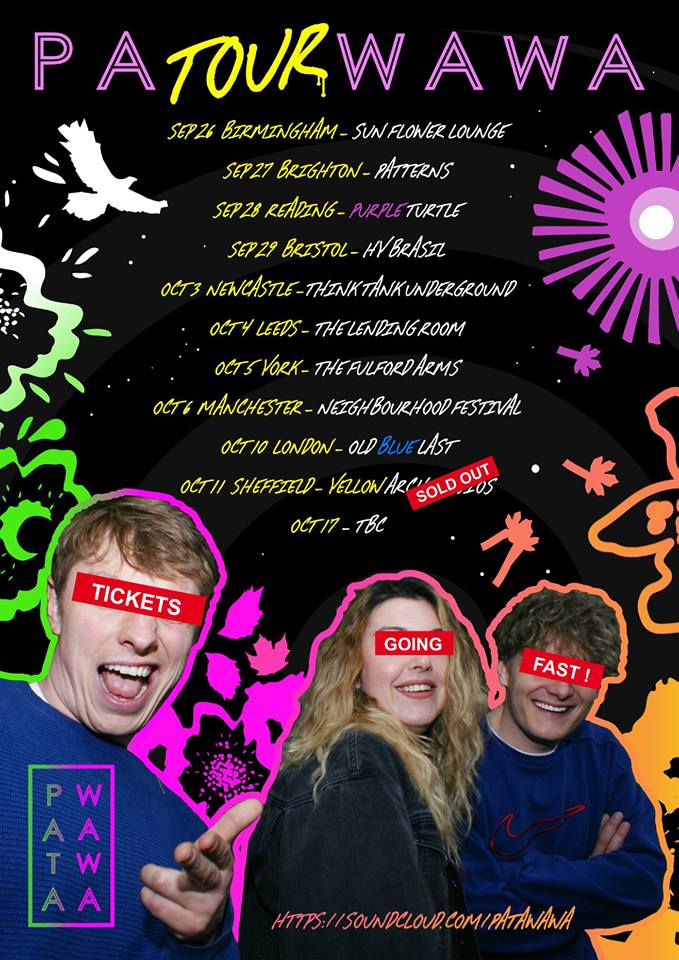 Tags:
nu disco
,
Patawawa