Motte – LV Featured Artist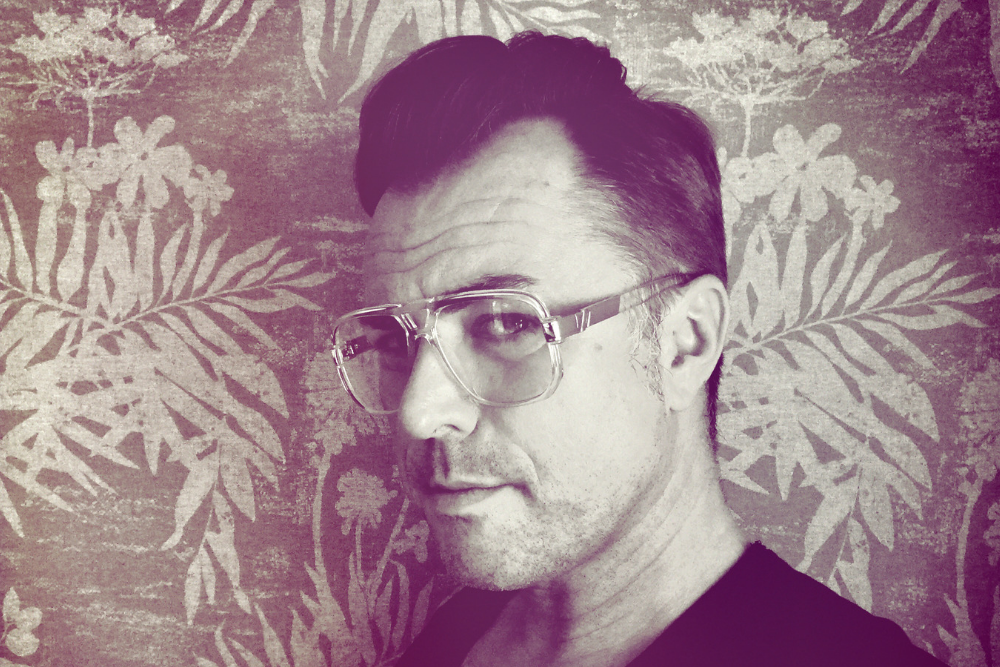 Motte – LV Featured Artist
Since 2017 Motte has quite literally been tearing up the download charts with some very classy releases on some of the hottest disco and edits labels around including Midnight Riot, Purple Disco and Big Love.
He has quickly become well known for his club orientated edits, taking the old and giving them a very modern twist, this is a producer with a firm grasp of what it takes to move a dancefloor and with the tunes to match.
Up until now 'Motte' has been something of a mystery man. We knew that he hailed from Vienna and was already a seasoned vet of the scene having played all over the globe under different monikers for several years before Motte came around but other than that information was scant.
We spoke to him about his latest release on Midnight Riot and tried to get to the bottom of the mystery man that is Motte. He also recorded a brilliant mix for us. Check it out below.
Hi there Motte,
Thanks for speaking to us today.
For our readers who haven't come across your releases before how would you describe the musical style of Motte?
It's a mixture of Disco/Funk/Soul & Boogie spiced up with some funky, deeper and classic House Music. 
How would you describe your latest release Darkroom boogie which is out now on Midnight Riot and can you give us a bit of history about the release?
I'd say it's soulful Boogie Music with a unique Motte touch… 😉 I've picked this old and rare sample from 1980 that you might already have heard from Midlands 'Final Credits'. But for my version I thought it should be completely different, so I added fresh & funky beats and a new subby bassline. I tried to arrange it in a modern way while keeping the original vibe, which is always important for me. Just listen and dance!
Please can you describe your production set up for us and what is the one piece of equipment or plug-in that you couldn't live without?
DAW-wise I'm working with Ableton Live for almost 10 years now, and love all the possibilities that are given on board already. Back in the days we had lots of outboard gear together with my partner, incl. all the drum-machines from Roland, Linn and some exotics. As well as some synths like a Jupiter 8, SH101, DX7, MS20, Wavestation, or a Mitec console. But – over the years we recognize that it all might look good on studio-pics for Instagram-posts but the main thing that counts is the musical idea, even if you use portions of audio-samples which resulted in re-style our studios. As I always preferred to keep my entire life mobile – that goes for the studio too. Actually I only need my Macbook paired with a Akai Midikeyboard and some good headphones, as I'm permanently on the road. And if I'm at home I have my simple JBL speakers that can help me to figure out the general sounding of the material I started working on when I'm away.
Speaking about plug-ins: I love to work with Soundtoys, Brainworx, Cableguys and Sugar-Bytes to polish and tweak my sounds. If I wanna record new sounds then they'd probably come from Arturia's family, Korg M1 or even from any Kontakt/Reactor instrument.
Motte is a relatively new project, what made you create Motte and how did you land on that particular name?
The name was given to me by some Viennese friends who told me that it's the moniker for Matthias (my real name) in certain areas in the south of Austria. And as I was planning to start a new project back in 2016 that was nameless I thought this makes sense as everbody in Vienna already says Motte to me. Generally the idea behind the new project was that I wanted to go back to my early years as a DJ which was in the late 80s. I was a collector of Rare-Groove-vinyls, and so I just wanted to give my fav records a slightly new touch by doing some personal editing to make them playable again on modern soundsystems. But I guess I'll need to work on this for the next 50 years to lay hands on all that music I love… lol

Please can you give us 3 tracks which you would say have directly influenced your style of production as Motte.
I can't say that there are particular tracks which influenced me to start with the Motte project. It was more my personal intention to just go back to MY roots and to give my favorite tunes a modern treatment, to drop these tracks again in my sets. I can only mention some names I felt vindicated with in what I started then: Dr Packer, Late Nite Tuff Guy and The Reflex are some of them.
If you were asked to collate your perfect club night which 5 artists would you book and why?
I'm a child of the old school and into House Music as well since the early years – so I'd book Roger Sanchez, Joey Negro and David Morales. All of these three because they're brilliant DJs with fine hands when it comes to select the right music for their performances. But I'd also book Simon Dunmore & Luke Solomon for sure as these guys brought Disco back to us with their Glitterbox brand. Can't thank them enough.

Please can you tell us a little bit about your plans for Motte in the last few months of 2018 and early 2019?
The last quarter of 2018 is just dedicated to finalize all the productions I want to release in the first half of 2019. And there are many many ideas and sketches already, also Originals. And – then …. yeah there is the magic curtain I wanna let down… lol
And finally, please can you give us 4 tips for a great day out in Vienna. A place to buy records, a place to eat, a place to drink and a place to dance.
Haahaaa…happy to do this as it's an awesome city to hang out.
Buying records (also studio gear): Friendly House https://www.friendlyhouse.de/
A place to eat: Mochi, my fav Sushi restaurant www.mochi.at
A place to drink: Kleinod, where you can get the best cocktails http://www.kleinod.wien/
A place to dance: Albertina Passage – the only spot where you can hear real Disco Music in Vienna: http://www.albertinapassage.at/
With a heavy release schedule planned well into 2019 Motte is a producer from whom we expect to hear a lot more in the coming months.
For more info on Motte please check:
Facebook: www.facebook.com/iammotte
Soundcloud: http://www.soundcloud.com/discomotte
Tags:
Big love
,
disco
,
edits
,
glitterbox
,
Midnight Riot
,
motte
,
purple disco