Top 10 Afro House Masterpieces – Federico Luyo (Double Cheese)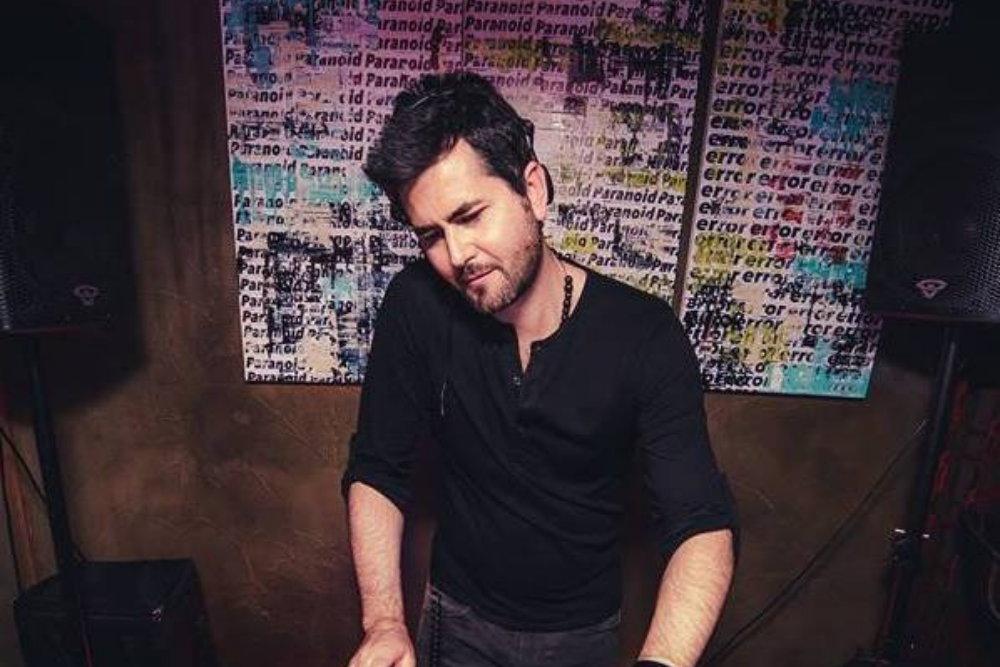 Top 10 Afro House Masterpieces – Federico Luyo (Double Cheese).
As the man behind the excellent Double Cheese Records Federico Luyo has been responsible for some 150+ releases from deep disco to smooth soulful house. Double Cheese have also released some of the finest Afro house records to hit the download charts over the last couple of years.
As well as running Double Cheese Luyo is a producer with an exceptional reputation in his own right. As a DJ he has played clubs and parties all over the globe. You can check the brilliant guest mix below which he recorded for Le Visiteur Online earlier in the year when we interviewed him about his label. You can check that feature HERE.
We were so impressed with the mix, it's been a firm office favourite ever since, which was packed full of afro goodness that we asked Luyo back as part of our birthday celebrations to give us the lowdown on his Top 10 Afro House Masterpieces.
Check the list below and make sure you give his mix a spin.
Dele Sosimi Afrobeat Orchestra – Too much Information – Laolu Remix (Edit)
This track has grown in the capable hands of Innervisions guys who played it for months before its actual release date, making it a huge success. I love the collision between the afro vocals and the berlinesque music backdrop.
Jackson Brainwave – Hear The Drum (Original Mix)
One may expect afro house to be largely percussive. It's not so much really in most cases, especially in the deep electronic current South Africa / Germany style clash which is the one mainly causing a stir in the underground scene. However, here's a great exception that has been rocking my sets for a long time.
Steve Paradise – Zultan (Pablo Fierro Remix)
4 million views on this video should tell something… this has been a huge club hit. Pablo Fierro is one of my favourite artists in the scene and he certainly knows how to play his cards when producing with his very own latin flavour.
DJ Gregory – Elle
It's hard to pick a DJ Gregory fav. Gregory and his imprint Faya Combo, alongside the never forgotten Africanism, were responsible for the first wave of Afro House, at least the first one I heard of, something like 20 years ago. I used to love that sound and I'm glad I have the chance to again play some of these balearic gems today.
Kiko Navarro Feat. Amor – Isao (Koki Dub)
A fantastic version of a fantastic track from a fantastic artist on a fantastic label. I couldn't help myself by including it in this list. Great sounds and a thrilling arrangement which is very effective on the dancefloor when dropped at the right time
Luyo, Mike Clark – Ancestral (Original Mix)
One of my biggest selling records, which still surprises me. It's an 11 minutes and 30 seconds long journey through a fusion style of afro house, a track which keeps growing and growing thanks to the irresistable percussion of Mike Clark and a long vibraphone solo.
Aero Manyelo – Mooki (Eagles & Butteflies Remix)
This one is so weird, but in a good way! A must-have for DJs and a super effective record to throw during a set, it will have the crowd screaming, guaranteed!
Floyd Lavine – Masala (Pablo Fierro Remix)
This track is so easily recognizable, with its dark atmosphere evolving into a happy vibe and a sick whistle… killer track! Another sure-fire weapon which has smashed dancefloors worldwide.
Armonica, Toshi – Ngeke (andhim Remix)
One of the biggest afro house records of the year from the excellent label MoBlack who are always delivering the goods. It has everything I look for in an afro house track these days: electronic beats, deep atmoshpere, long chord keys, particular vocals, arpeggios.
Luyo, Stones & Bones, Greco Soul – U Mama Ulele Feat. Halala (Original Mix)
I listen to so much club music these days but its hard to find something groovy and at the same time emotionally moving. When doing this collab with Stones and Bones and Greco Soul I received this vocal melody and I was literally moved to tears. It's very special and evocative and I feel humbled I have worked an such a special song.
For more info on Luyo and Double Cheese check:
Luyo Facebook: https://www.facebook.com/masterluyo
Double Cheese Facebook: https://www.facebook.com/doublecheeserecords/
Double Cheese Soundcloud: https://soundcloud.com/double-cheese-records
Tags:
afro house
,
double cheese
,
luyo