Mysterious Works – Le Visiteur Label of The Month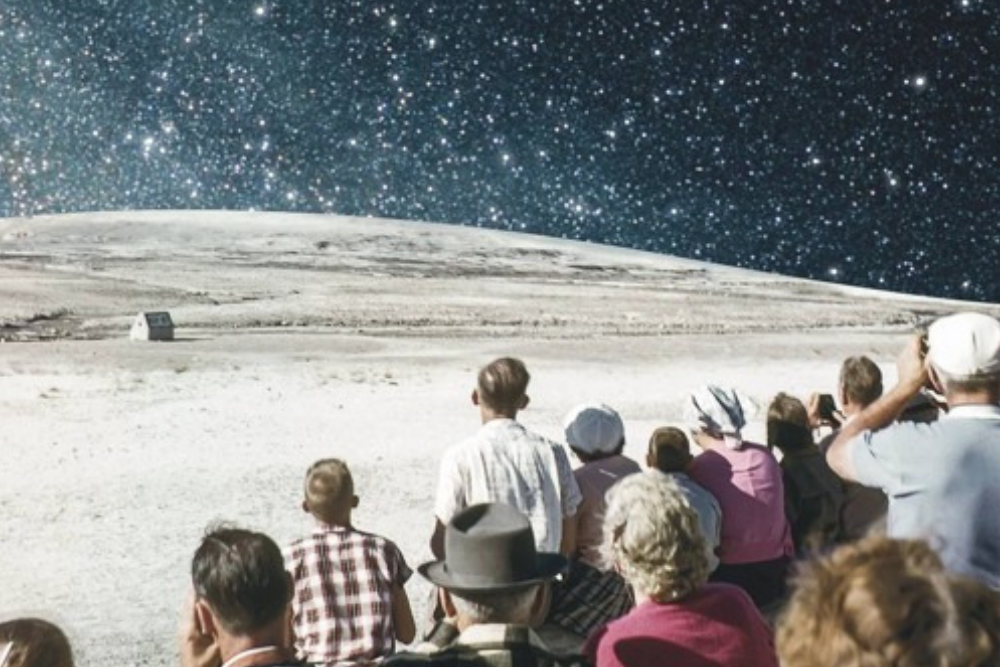 Mysterious Works – Le Visiteur Label of The Month
Based in Leicester 'Mysterious Works' first popped up onto our radar with their brilliant house cut up 'Krew Cuts EP' from Krewcial a few months back. They backed that up with a super classy release from Japanese artist 'Jank' and are just about to drop the excellent 'Cryptic Cuts Vol 1' which features tracks from Chicago Damn, Jank & Simba, Intr0Beatz and label bosses Jonna and Darran P. We hosted the premier of the Darran P track a few weeks ago and it's very special indeed, one of our favourite premiers of 2018. You can check it out below.
It's a label which release wise is still in it's infancy but the releases so far have been ridiculously strong. Mysterious Works clearly already has a well defined musical vision and a very strong artistic touch.
We spoke to Jonna about the label and its ties with Leicester club night City Fly. Darren P also recorded a superb mix for us packed with classy house cuts and some very cool disco, it's a mix to savour as you check the feature.
Hi there Jonna,
Thanks for speaking to us today.
For our readers who haven't come across Mysterious Works before how would you describe the ethos of the label?
The the ethos of the label is to release mysteriously sourced and meticulously sampled cuts from the world of latin, soul, disco and house. From straight up edits to respectful club friendly twists. Darran and myself started the project as a bit of fun and it's been great to see the project take off and connect with new artists & audiences.
Which 3 tracks that the label has released to date would you say are quintessentially Mysterious Works?
Krewcial – My Everything
Released on Mysterious Works 001 This one has caused quite a online stir as to where the original sample came from. There's also been some crazy scenes from a boat party in Detroit with Norm Talley B2B Delano Smith dropping it…
JANK – Send You
Taken from Mysterious Works 002 this is by Japanese artist JANK who released his first full EP with us. This one is one of the deeper tracks on the label, joining the dots between Lofi house and hip hop. His use of the Sam Cooke on this too is genius.
Darran P – U Make Me Feel
This one's from my partner in crime Darran P. I've been playing this one for the best part of a year and it's good to see it finally get released. It's an essential party starter!
We can imagine that running a label in the digital age when margins are extremely tight is at times hard going. What would you say are the most fun aspects of what you do as a label boss and which are the most tiresome?
For us it's all about the music – exposing, making people happy, having fun & putting out music we feel. It's amazing to connect with so many like minded artists across the world. Music really is one of the most powerful & purest mediums for bringing people together and although margins are tight that is priceless.
The most tiresome is vinyl pressing plant delays. This can really throw your marketing campaign off. For example MYST003 was due for release on 10th September but unfortunately still hasn't hit the shelves.
You are also part of the team behind City Fly which is a Midlands institution. Where and when we can find it, who plays at it and what is the ethos of the night.
You can currently find City Fly @ our new venue 'The Cookie' on High Street, Leicester. We have a party with Jimpster on 10th November. Myself, The Last Trip To Gandahar, Dale Tonks & later J'Shez & Darran P founded the party back in 2004.
The ethos of the night is music lovers coming together for a good social and a dance.
How does having your own club night fit in with the running of the label and given your background would you think about doing Mysterious Works showcases outside of your home city?
The club night & the label are very closely connected musically and with the djs we book. Over the years most of our artists have played at our parties eg Kez YM, Pablo Valentino, Lay-Far, Ugly Drums, Medlar, Inkswel, Simbad to name afew.
We'd certainly like to do some mysterious Works showcase outside the city. Hit me up 😉 haha
We are big fans of the LP as a format for artists to really express themselves. Do you think that you might push some of your artists towards doing full album releases or will it be singles all the way?
Although we've not done any yet it's definitely something that's in our plans. Watch this space…
If there was any one artist who you could sign to the label who would it be and why?
I've always been a fan of MCDE over the years. His output is very scarce atm but always quality. It'd be good to start seeing some original music again.
What tips do you have for artists looking to send in demos and what do you look for in a track to make sure it has the Mysterious Works touch?
First & foremost check the label out before you send. It's surprising how much we get sent that doesn't fit atall. In a nutshell we're looking for groovy club friendly sample based music that isn't so obvious.
2018 has been a brilliant first year for Mysterious Works what can we expect from the label as we close out 2018 and head into 2019?
Our next release Cryptic Cuts Vol. 1 is about to drop anytime soon. Featuring Chicago Damn, Jank & Simba, Myself, Darran P & Intr0beatz. We also have forthcoming music from Cuttlefish & Asparagus, inkswel & more from Krewcial.
And finally, please can you give us 4 tips for a great day out in Leicester. A place to buy records, a place to eat, a place to drink and a place to dance.
A place to buy records –
Flat White Records, although mostly online. The owner Chris is more than happy to invite you round his house for a dig.
A place to Eat –
There's so many nice spots here now to each but Kai in St Martin's Brunch is my addiction.
A place to Drink –
Nine Bar in Leicester's west end is one of the city's longest running & friendliest bars. The owners are super clued up on their music and you'll always bump into someone you know.
A place to Dance –
I'm very biased on this one but The Cookie have some of the best djs playing over the next few months to dance too inc Aroop Roy, Jeremy Underground, Jimpster & Benji B.
For more info on Mysterious Works please check:
Facebook: https://www.facebook.com/mysteriousworksmusic/
Soundcloud: https://soundcloud.com/mysteriousworksmusic
Tags:
Chicago Damn
,
city fly
,
Darran P
,
house music
,
Intr0Beatz
,
jank
,
Jonna
,
krewcial
,
mysterious works
,
Simba