Al Zanders & JVXTA – LV Featured Artists.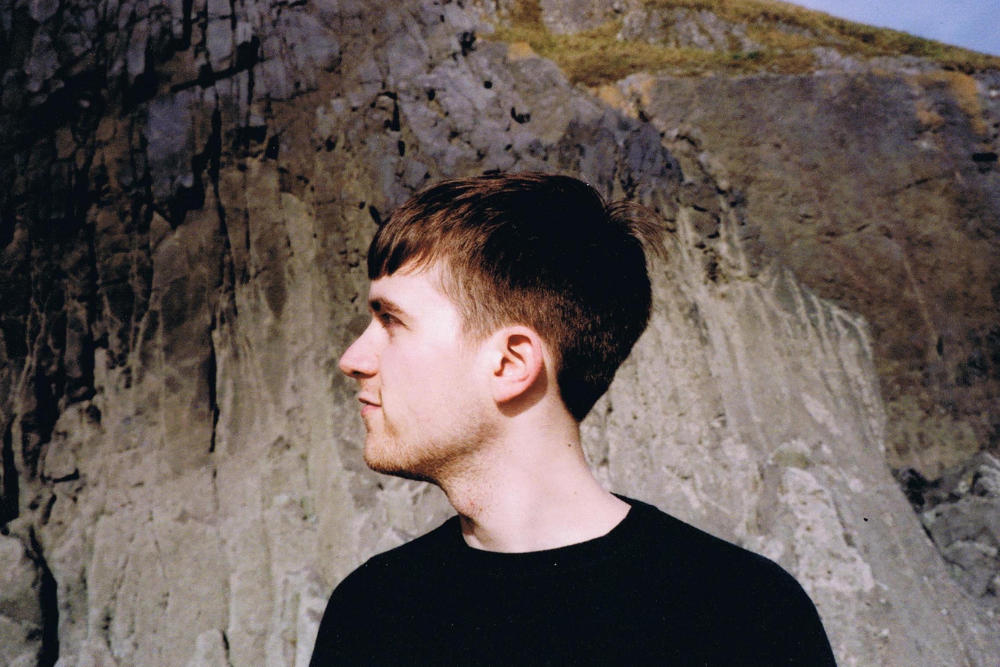 Al Zanders & JVXTA – LV Featured Artists.
Following on from his immense remix of Penya's Tribes which we premiered a couple of months ago and you can check HERE Al Zanders is back. This time he is collaborating with fellow London based producer JVXTA on a brilliant EP 'Love Sensations' which is due out on Feb 14th on Al's A-Z label.
Each artist has contributed 2 tracks to the release which you can check below and it's a brilliant showcase of their shared love of Chicago House music and sublime production skills. We caught up with them to discuss the release, studio gear and their tips for places to check in London. Check out the fascinating interview below the soundcloud player.
To buy this release click HERE
Hi there Al and JVXTA, thanks for speaking to us today.
Firstly how did this collaboration come about and please can you give us a little about the history about this particular release?
I was listening through JVXTA's Rudy Disc 31 and loved it instantly, so I simply messaged him on soundcloud to see if he had any more tracks that could potentially fit A-Z. We realised we had a lot of the same influences, and although the tracks differ in style there's a love for the same 90s house that ties it all together.
The EP came about through your shared love of Chicago House. Who are your favourite producers in the genre and if you each had to pick one track which typified the genre what would it be.
JVXTA: Glenn Underground – Hard Tymes
Upbeat, free form and filled with swirling rhodes licks and organic percussion, Glenn Underground epitomises the jazz laden Chicago house sound for me. He produces tracks with unparalleled soul and honesty and after digging through his catalogue for years, his unique approach to music still astonishes me.
AZ: The Chicago Connection – Dancin (Mark Grant Remix)
This track I think is a good example of the 'disco house' sound of Chicago, typified by Roy Davis Jr and Braxton Holmes amongst many others. It has the spirit of disco with the thunderous sound of drum machines, to create this powerful blend that inspired my two tracks on the EP.
Is there a particular moment you can put your finger on where you love for the genre really manifested itself?
JVXTA: For me it was a gradual introduction to artists and labels that slowly led me to the sounds I curate now. If I were to pick a particularly turning point it would probably be a night in Cielo in New York. Louie Vega was playing his famous Roots night and the room was filled with the true house heads of the 80s and 90s, still moving with the same passion as ever. It was then I really saw how timeless and meaningful this music is to so many and I really wanted to help spread that feeling in any way I could.
AZ: Not one particular moment, just going out in Sheffield got me into dance music. As it has no Warehouse project etc. the scene is a little more relaxed and the nightlife really exploded while I was there a few years ago. To be honest, most of the nights I went to were techno or afro-centric sounds, but I listened to a lot of Chicago house music at home, and tried to replicate these sounds on my laptop.
The production on this release is first class, huge basslines, perfectly executed drums and some great vocals. Please can you each give us a little insight into what equipment you used in the studio to create the sounds for this EP?
JVXTA: Due to moving around so often, I keep my equipment pretty sparse. The tracks were made with a couple of samples, a yamaha keyboard, fl studio with my library of trusty plugins and synths and ableton to record the keyboard lines and solos.
AZ: Thank you, I did both of these using an old Stanton deck with a Xone 23, then did it all in the box with my own drum samples. They're quite old in my collection of tracks, so didn't have any hardware at the time. That's changed now!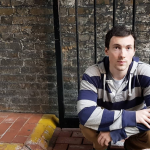 JVXTA
We love collaborations, like here they often result in hugely exciting music. If you both could name one person that you would love to work with who would it be?
JVXTA: I would love to work with Glenn Underground. He is a true house pioneer who always knows when to stick to a simple framework and when to flourish a track with hedonistic jazz and synths. Its a fine line to walk and when done right, leads to the most timeless pieces of music.
AZ: More singers and instrumentalists, I love working with individual stems and building tracks around them. If I had to pick one producer it'd be Boo Williams!
Are there any plans to develop this collaboration further say into an album?
Not at the time of writing, but it's been fun putting this EP together, and given our aligned tastes I'm sure we'll find something to work on in future.
This EP is themed around love, is that figurative in that you are expressing your love to Chicago house and if so what might future themes be about?
JVXTA: Love is a core theme of human life, whether that be romantic or a deep passion. As such, I think those ideas will always play a central role in my music. It's difficult to anticipate what future themes will be but recent productions have been toying with the concepts surrounding exploration.
AZ: In some sense it's a tribute to the original tracks, yes. I tend not to write with themes in mind, but it seemed to fit in this case, who knows what the future will hold…
Are there any plans to gig together to support the release?
We'll be doing a joint show on Netil radio on Tuesday 5th or March, tune in!
Finally please can you each give us a place to buy records, a place to eat, a place to drink and a place to dance if you were planning the perfect day out in London.
JVXTA: On my perfect day out in London, you'd probably find me at the Arcade with a couple of drinks playing Taiko followed by a fiscally sound pizza at Franco Manca. That'd probably be followed up by a quick dig and boogie at Rye Wax. Regarding dancing, it really depends on the specific party as most spaces in the city host such a wide variety of different nights. My favourite event recently was at Moth Club, sparkly ceilings and plenty of dancing room made for the perfect ambience.
AZ: For record buying I'd go to Reckless, for eating I'd go the Indian restaurant Potli, for drinking I'd go to the Lord Tredegar, and for a dance my favourite place is also Rye Wax. It's small and unpretentious.
For more info check:
Al Zanders Facebook: https://www.facebook.com/lodgermusicuk
Al Zanders Soundcloud: https://soundcloud.com/al_zanders
JVXTA Facebook: https://www.facebook.com/JVXTA
JVXTA Soundcloud: https://soundcloud.com/jvxta
Tags:
Al Zanders
,
Chicago House
,
JVXTA