LV Premier – Situation Feat. Andre Espeut – You Gotta Move (YSE Vocal Remix) [Situationism]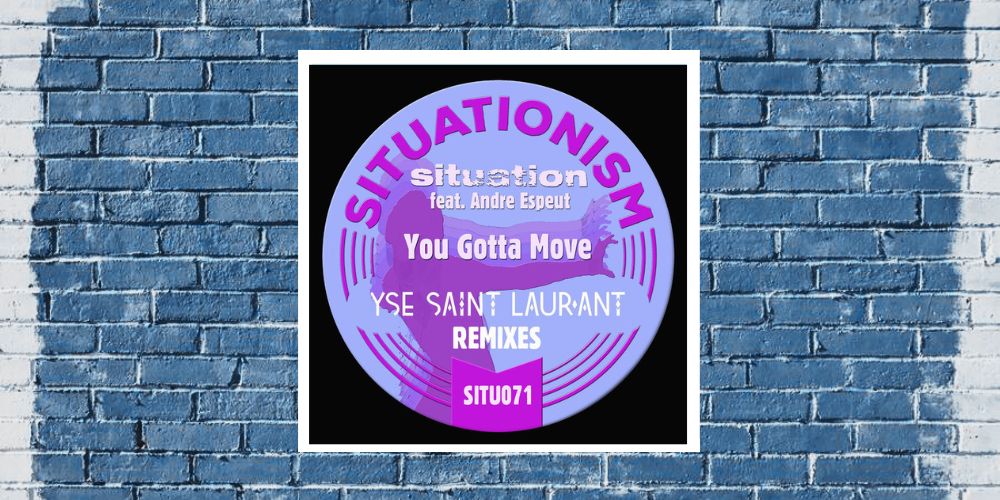 Originally released back in 2017 You Gotta Move was an instant club hit with remixes from Ashley Beedle, Dr Packer, Julian Sanza and Mr Mulatto.
Now 5+ years later Situation have unleashed YSE Saint Laur'ant on this already brilliant track and as you would expect from this seriously talented producer he has delivered the dancefloor gold dust. Described by the label as Electro Dub Funk, I'm certainly not going to disagree. If you can imagine classic Prince at his funk zenith fused with classic 80's club electro then you are on the right lines.
Sublime vocals from Andre Espeut as well. really what more can you ask?
Grab it from: https://www.traxsource.com/title/2036047/you-gotta-move
For more info on Situation, Situationism and Andre Espeut please check:
Andre Espeut Facebook: https://www.facebook.com/andre.espeut.5
Andre Espeut Soundcloud: https://soundcloud.com/andreespeut
YSE Facebook: https://www.facebook.com/ysemusic
YSE Soundcloud: https://soundcloud.com/yse
Situationism Facebook: https://www.facebook.com/Situation.Sound/
Situationism Instagram: https://soundcloud.com/situationswapperino
Situationism Twitter: https://twitter.com/SituationSounds
Love this? Check out more from Situation HERE
Like what you hear? To help support LV Online buy us a coffee via Ko-FI. Click HERE
Tags:
andre espeut
,
situation
,
situationism
,
YSL