Andy Ash Selects – The 2021 Essential 3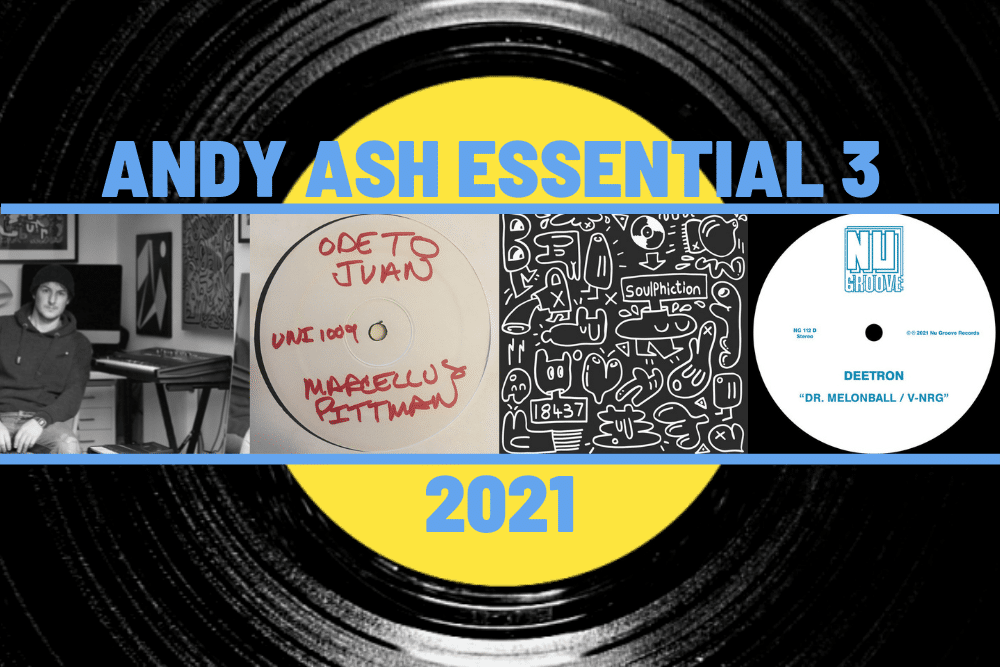 Andy Ash Selects – The 2021 Essential 3
Like what you hear? To help support LV Online buy us a coffee via Ko-FI. Click HERE
Andy Ash has been a bit of a revelation in 2021. Kickstarting the year with the Unconscious Therapy EP on Delusions of Grandeur, he followed that up with excellent releases on Still Music, Moment Cinetique and Quintessentials before bringing the curtain down on 2021 with the Tiawo EP, fittingly again on Delusions. You can check that EP out here: https://andyash1.bandcamp.com/album/tiawo
Andy's releases delve into the deepest edges of underground house and disco but he still always manages to entertain with tracks which are both evocative and exciting. From peak time disco groove to deep and percussive 4am house throbbers he's a producer who has a wide range to his musical bow. Not content with delivering some outstanding music Andy is also an artist who is creating a real buzz around his colourful and expressive work.
Andy has become a real favourite around the LV offices, check out some of our reviews of his 2021 work along with a full interview HERE. He also put together this excellent entry into our Selectors series.
We asked Andy to pick his Essential 3 tracks of 2021 for us.
Andy Ash Selects – The 2021 Essential 3
Soulphiction – Ballin
This was Michel's last record before he sadly died this year, which was a real shock. In typical Soulphiction style, this record is a total jam but also quirky and slightly oddball – I love it! It was an honour to do the artwork for it.
Jordan GCZ – Introspective Acid
I'm a massive fan of Jordan's work and I like almost everything he does. This track is great because it could have easily been a bit of a boring acid thing but, with his improvisation jazz style, he really brings something special to it. It almost feels live whilst being a nicely finished track at the same time.
Marcellus Pittman – Pick Yoself Up
This first appeared kicking about online a few years ago and he finally released it this year! I love it – it summarises everything I like about that Detroit three chairs style really. It's an amazingly deep vocal workout. It's so minimal in its elements but they all come together to create this amazingly appealing track.
Grab Andy Ash's Tiawo EP from: https://andyash1.bandcamp.com/album/tiawo
For more info please check:
Andy Ash Facebook: https://www.facebook.com/andya3h
Andy Ash SoundCloud: https://soundcloud.com/andy-ash
Andy Ash Instagram: https://www.instagram.com/_andy_ash_
Tags:
18437
,
Jordan GCZ
,
Marcellus Pittman
,
Rush Hour
,
soulphiction