Birdee Selects – The 2021 Essential 3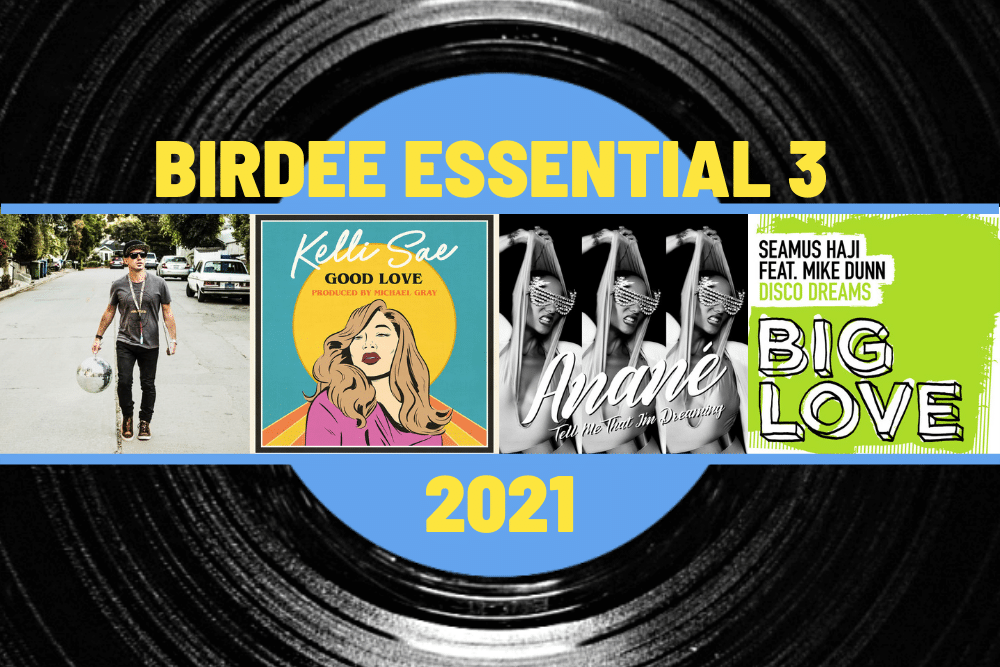 Birdee Selects – The 2021 Essential 3
Like what you hear? To help support LV Online buy us a coffee via Ko-FI. Click HERE
It was no surprise last week to see Birdee named as the Traxsource Nu Disco Best Selling Artist of 2021 and to follow that up by landing at No 7 in their Overall Best Selling Artists list. We've been big fans of Birdee for a good while now. He's an artist with that rare ability to conjure up original tracks and remixes are both packed with feel good warmth and dancefloor energy. We booked Birdee back in 2020 just before the pandemic hit for one of our Le Visiteur Live events and having seen him DJ in the flesh it's clear that his productions are an extension of the live DJ style. He's a DJ who very much knows how to move a club into raptures.
Perhaps even more importantly what he does have is an easily identifiable sound and it's a sound which set 2021 alight as far as the Nu Disco lovers were concerned. We expect equally big things from Birdee in 2022 and look forward to hooking up with him again in the future.
With releases from many of the big hitter labels out there including Midnight Riot, Salted, Nervous and Big Love in 2021 it's clear that he has plenty of love from his peers. If we had to pick one release that you can check out to get a good feel for the Birdee Sound then check out his Bombstrikes compilation Disco Funkin', Vol. 4 HERE from which we premiered the excellent Thinking About You. We also had an excellent feature with Birdee when the compilation landed '7 Hot tips with Birdee – Creating and promoting a Killer DJ mix!' you can check that out HERE.
We asked Birdee to pick his three essential tracks for the year for us.
Birdee Selects – The 2021 Essential 3
Kelli Sae – Good Love (produced by Michael Gray)
It's hard to choose a Michael Gray production from 2021 as they have all been amazing, but this one stands out to me. It has all the qualities of a timeless classic, and is a veritable masterclass in disco production.
Anane' – Tell Me That I'm Dreaming (Dave Lee Disco Not Disco Club Mix)
The moment I heard Dave Lee play this gem on a boat at the Defected Croatia Festival this summer, I rushed over to ask what it was – and no surprise it was one of his remixes. The man can do no wrong, and neither can this timeless Clash bassline.
Seamus Haji Feat. Mike Dunn – Disco Dreams
This was without a doubt a BIG track in 2021, Seamus Haji again showing his production expertise on this dancefloor bomb!
For more info please check:
Birdee Facebook: https://www.facebook.com/birdeeismyname/
Birdee Soundcloud: https://soundcloud.com/birdee
Birdee Instagram: https://www.instagram.com/birdeeismyname/
Birdee Twitter: https://twitter.com/birdeeismyname
Book Birdee: https://theunityagency.co.uk/
Tags:
Anane
,
Big love
,
Birdee
,
Bombstrikes
,
Dave Lee
,
Kelli Sae
,
michael Gray
,
Mike Dunn
,
nervous
,
Reel People
,
Seamus Haji