Andy Buchan – LV Featured Artist and DJ Mix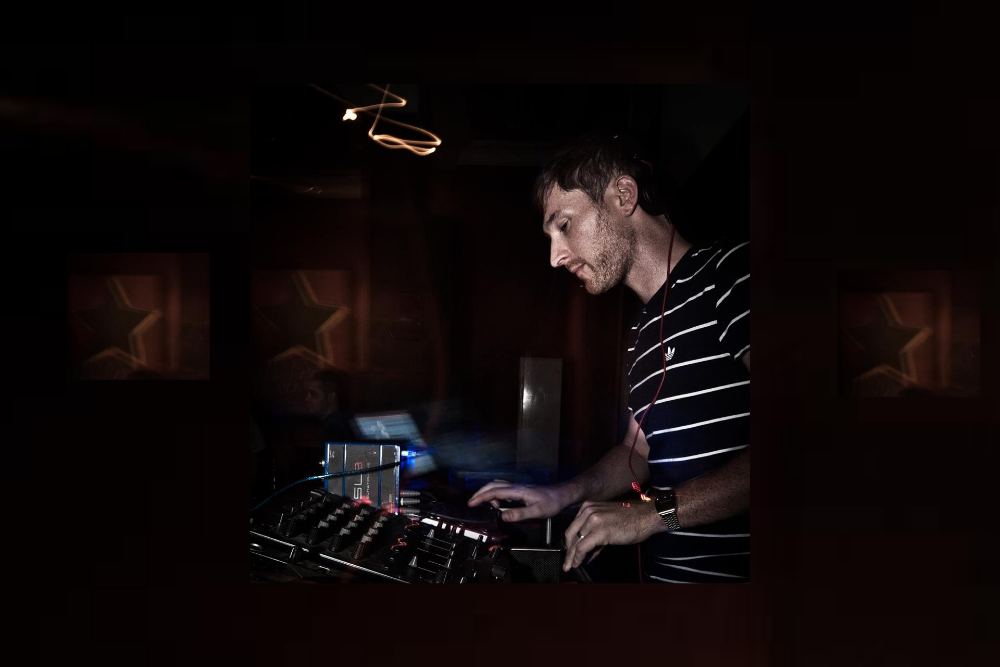 Andy Buchan – LV Featured Artist and DJ Mix
Andy Buchan is one of the rising stars of the disco scene. A producer of some note he has notched up a series of brilliant releases on some of the hottest labels out there including Masterworks, Hot Digits, Rare Wiri, Masterworks Music & Spa In Disco. He has just released a brand new EP on Alpaca edits and has EPs coming soon on Citizen of Vice, Hot Digits and the super hot Manchester label Sprechen.
Now based in the UK Andy spent the last decade based in Dubai where he edited DJ Magazine Dubai as well as throwing his own parties. On his return to the UK he kept up the DJ magazine connections as a freelancer as well as freelancing for Mixmag.
We spoke to Andy about his career so far as well as his life in Dubai, his background in journalism and his current series of releases and his plans for the future
We also asked Andy to put a mix together for us which you can check it out below.
Hi there Andy thanks for speaking to us today.
For our readers who don't know your music how would you describe the style of Andy Buchan?
Disco, house, indie, acid and curveballs.
Please can you give us 3 of your own tracks which are quintessentially Andy Buchan.
Andy Buchan – Spectral (Dr Packer Remix)
Getting remixed by Dr Packer was a bit of a 'wtf' moment. He added some big acid undertones and it did pretty well, hitting the Juno and Traxsource Top 10 for a long time.
Massey & Buchan feat. The Night Giants – The Climber
This is the first of 3 tracks I've done with Chris Massey coming out on Sprechen. It's a building, proggy, melodic house tune with a biiiiig breakdown and coming out on a digital EP at the end of March with the Unabombers, Flash Atkins and Sean Johnson from ALFOS.
Andy Buchan – Sunspots
My first ever release, going back 6 years now. It got picked up by the Feel My Bicep blog which was a massive thing for me, and still features in my warm up sets today.
You were based in Dubai for a decade what was the club scene like there and how does it compare with the UK?
Beneath the glamour and glitz, there was a great scene powered by promoters putting on some great parties spanning house, techno, hip hop and indie. But with such a new city and scene, there are always a lot of growing pains – the city grew so fast and the population changed so rapidly with expats only staying for a few years, that it was hard to properly grow something. And all clubs and bars have to be in hotels, so that restricts the scene from the ground up. But like most places, there are good people doing good things, you just sometimes have to look a little harder to find them.
How did you first get into music journalism and how does that industry compare now to when you started?
I did a year-long journalism diploma after Uni and 6 weeks of work experience at NME and Q Magazine and a day at Mixmag. My first real job was at Time Out Dubai and I stayed in the music/magazine world for a decade after including launching DJ Magazine Middle East. Journalism has changed beyond my imagination since I started. With social media and the internet, everyone has a voice (which has its own merits and drawbacks), so the print side has naturally declined but there is still a print market for well-designed, well-written, more niche content which is great to see.
How difficult was it to reintegrate yourself into the club scene in the UK having been away for such a long time?
The hardest part was that you have to live and breathe the scene to get involved and meet people organically – and as a Dad with 2 young kids moving country, that's not easy at all. But I've met some great promoters and done a fair bit of travelling with my music in the last couple of years and polite persistence and a growing back catalogue of music seems to be helping. So thanks to them all, you lovely, lovely people!
Please can you give us 3 tracks by other artists which have inspired your production style.
Ooh, that's a good question. I'm not sure I have a style, but I definitely focus on melodies and basslines, especially when I'm starting a track.
I love the indie energy on this, and the way this Soulwax track builds. I've done a few tracks with big guitar or bass riffs and they always bring so much energy and a really dynamic feel.
Todd Terje has to be in there. Synths and nu disco and that sweet spot between house and disco and 80s and the future that Todd Terje so naturally lives in. My wife once said in passing that a track I was working on had a bit of a Todd Terje/Prins Thomas feel to it and it'll forever be the nicest thing anyone has ever said to me!
I ran a club night in Dubai called Loaded, so Primal Scream and Loaded has to be in there. It was an open-minded indie night, so about 50% rock and roll and then the rest was punk, funk, hip hop, electronic, house music, ghettofunk, pretty much anything bar trance to be honest. This track is just a game-changer, and Weatherall is a genius with pretty much anything he touches.
Over the last decade you have played with some truly incredible artists. If you had to pick 4 artists to make up your perfect club line-up who would they be and why?
2ManyDJs, Todd Terje, Jazzy Jeff and Fatboy Slim. I like DJs that move around in a set and drop curveballs, play with the tempo, move across genres, so I'd be pretty happy with that line up.
Please can you tell us about your production set-up, do you have a favourite piece of equipment or plug in that you use to get the Andy Buchan sound and please give our readers one production tip that you would like to pass on.
It's pretty compact – an M-Audio Keyboard, Ableton and a pair of Audio Technica headphones. One tip is to be your own worst critic and really judge what you're wanting to put out. Finish your tracks and keep hold of them for a few months, come back with totally fresh ears and you'll be amazed what you can improve on. On a more technical tip, you can have as many plug ins and bits of hardware as you can afford – but get to know one inside out before buying another. And above all, make sure you know how to EQ your track.
There has been a real boom of disco and edits parties over the last couple of years. Which promoters out there do you think are really bringing the heat at the moment?
Glitterbox definitely sets the standard at the moment, so much energy at their parties and their line ups are always so well put together. On a smaller scale, La Discotheque and Good Life who I've played for, put on great parties across the country where the décor and theme is just as important as the music. With clubs sadly a dying breed, it's great to see those parties put so much effort into what they do.
You have a series of releases incoming please can you tell us a little about those and what else can we expect from Andy Buchan in 2019?
I'm trying to move away from releasing edits to making more original music with nine tracks signed so far this year with an EP on Citizens of Vice, a two-track collaboration with Chris Massey on Sprechen and two tracks for Hot Digits plus my first vinyl release (woo hoo!). I've got an edits EP half done for Masterworks Music, but after that I'm going to largely try and keep them for my Soundcloud and Bandcamp pages and try and keep to releasing largely original music.
And finally, please can you give us 4 tips for a great day out in Leeds. A place to buy records, a place to eat, a place to drink and a place to dance.
Great question! I only just bought my first turntable for Christmas, and most of my record shopping is done with my daughter Lyla at charity shops! That said, our new work office is opposite the Outlaws Yacht Club in Leeds which has a decent vinyl supply, so that's my new vinyl fix sorted.
I love Ox Club at Headrow House, a really cosy, welcoming and innovative restaurant that's part of a complex of bars and clubs that are also well worth checking out.
Distrikt is a legendary bar and club in Leeds, and always on the ball with bookings. With free entry, great cocktails and a cool little courtyard, it's always a good option in town.
For more info on Andy Buchan check:
Facebook: https://www.facebook.com/AndyBuchanDJ/
Soundcloud: https://soundcloud.com/andy-buchan-0
Tags:
andy buchan
,
disco
,
DJ Magazine
,
Dubai
,
hot digits
,
house music
,
masterworks
,
Midnight Riot
,
Mixmag
,
Sprechen