Aroop Roy – Le Visiteur Featured Artist and LV Selectors 08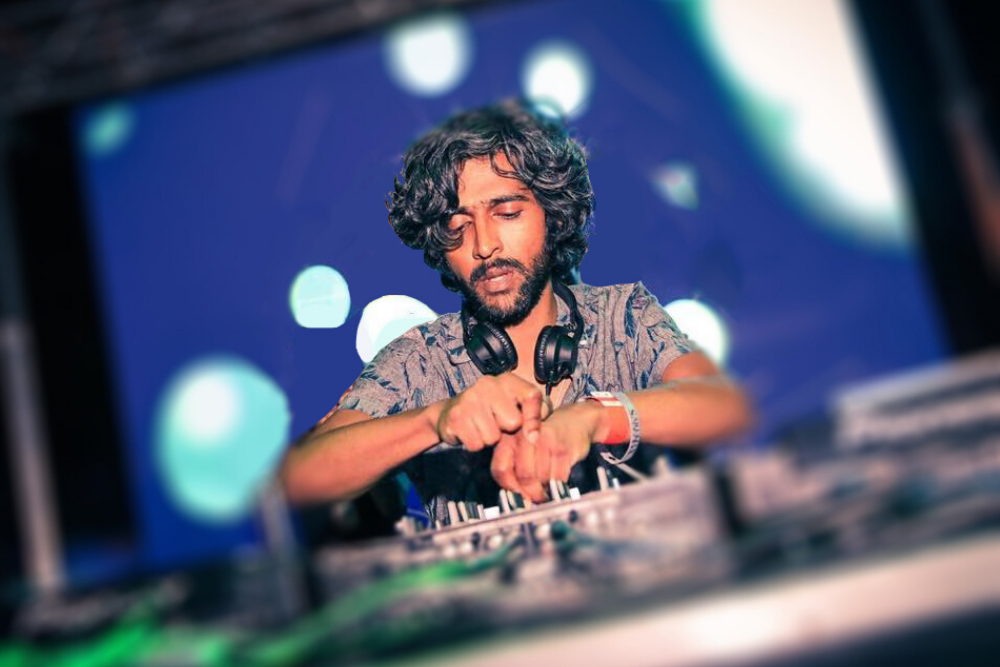 Aroop Roy – Le Visiteur Featured Artist and LV Selectors 08
Easily one of the most exciting artists in the UK over the last few years Aroop Roy is a producer who regularly graces the Le Visiteur office soundsystem and has featured heavily in Le Visiteur DJ sets over the last few years. Pulling together a rich panoply of sounds from across the musical spectrum including Jazz, Afro, Latin, Funk with the 4/4 dancefloor edges of disco and house it's a fusion which is designed for the dancefloor and is as eclectic as it is exciting.
Aroop has already seen huge support from some of the scene's key tatemakers including Gilles Peterson, Atjazz, Karizma, Soul Clap, Jimpster, Detroit Swindle and Artwork. He has also had releases on a dream list of labels including Gamm, Basic Fingers, House of Disco, Delusions of Grandeur, Kampana and Boogie Cafe.
As a DJ he is equally in demand with gigs on 5 continents as well as having held residencies in London, Geneva and Tokyo.
With some great releases lined up and an enviable list of gigs ahead we managed to track him down for a chat about his career so far, his studio, his label and his plans for the next few months.
We were also delighted that he gave us this very rare live mix from his recent show at Motor City Wine in Detroit. So sit back, press play and sample just why we have been converted to the sounds of Aroop Roy. Please give it a share on Soundcloud and help spread the love!
Hi there Aroop,
Many thanks for speaking to us today.
For our readers who haven't come across your releases before how would you describe the musical style of Aroop Roy?
The music I make is a product of my diverse influences, whether it be Afrobeat, Latin, Jazz, Rock, Hip-Hop and Funk, or House, Disco, Brokenbeat and Techno. In recent years, my releases have been more dancefloor focused. I always try to incorporate live instruments and samples with the electronic production to have an organic feel and heavy on the groove.
Please can you give us 2 tracks of yours that are quintessentially Aroop Roy
Afrika My Home (Lazy Days Recordings)
This track is a good example of the way my influences fuse together. I blended together a classic afrobeat vocal sample, with broken meets Chicago drum programming and deep and techy house synths.
Azymuth – May I Have this Dance (Aroop Roy Rework).
I've released a good number of unofficial 'edits'. However, in most cases, rather than traditional cut and paste edits, I like to do full reworks for a modern dancefloor sound – like remixes without stems. This rework of Azymuth – one of my favourite artists and biggest influences – is a perfect example. I replayed the synth and bass parts and added Rhodes and fresh drums and then mixed these with the original sample and flipped the arrangement to make a broken meets disco vibe. I was really pleased to see it get a big thumbs up from drummer Mamao himself!
You have had a hugely exciting career already, what would you say are your career highlights to date?
Launching my own reissue and reworks label Vive La Musique has definitely been a special experience. Being a solo endeavour, it has been an immense amount of work. But tracking down the original artists and properly getting to know them and their story, reworking the music and seeing the positive reactions worldwide has been hugely rewarding. We are only two releases in, but the first 12" – Tabala –'Tabala Mouv' – got love from nearly every influential record store and hit the overall number one spot at places like Juno and Phonica. We just released 'Azali' from Congolese talent Sammy Massamba. It has had similar recognition from the scene and my edit was Tune of the Month in the latest Mixmag with a 10/10 score. There's a lot more in the pipeline, but a great deal of work to do!
In general, the opportunity to travel with my music has been amazing. Any time I receive an invitation to play in a new city, I'm always full of excitement. Whist touring can have its challenges, it really brings together my passion for travel, meeting people and discovering new cultures – especially the local food! Music has an incredible way of connecting souls and I've made some great friendships along the way.
Musically you have covered a hugely varied range of sounds in both your productions and your DJ sets. What were your influences as you were growing up which led to a love of such a wide variety of sounds. 
From an early age, I was searching out music from all avenues. I spent most of my childhood in Brighton, which has a remarkable youth music culture. As a teen, I played guitar and sang in rock and funk groups and even a Jimi Hendrix cover's band! I listened to radio religiously – from heavyweight BBC R1 DJs like Gilles Peterson, Pete Tong and John Peel to the ever-changing pirate networks playing rave hip-hop and jungle. As my ears got opened to more and more new sounds, I spent many a weekend in the town's numerous record stores. The records, rarely left the listening booth, since I was still at school and the newspaper round earnings didn't go too far! But it was an important part of my education to have such a wealth of music at my doorstep.
My first experiences of clubbing as a teenager were weekday indie, rock and soul nights and at the weekend, Russ Dewberry's sweaty Jazz Rooms session.
How would you say your sound has developed since you started producing?
Both as a musician and producer, I am essentially self-taught, so I am always learning and developing the technical side of things. Musically, I continue to search out new artists and sounds and these discoveries become inspiration for my creative process, whether it be within the realms of dance music, or the more abstract vibes of my many unreleased projects!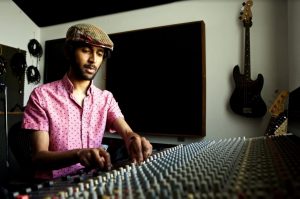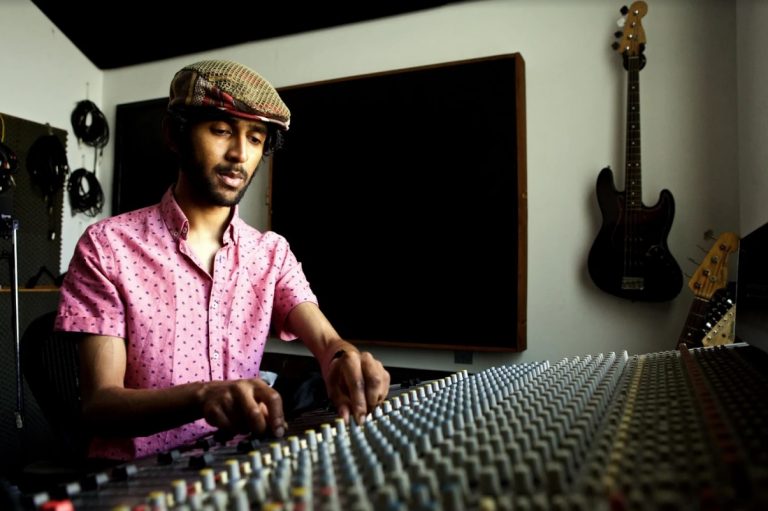 Please can you describe your production set up for us and what is the one piece of equipment or plugin that you couldn't live without?
I move between a compact home setup and shared studio space. I am a big fan of Dave Smith's instruments Prophet and Tempest synths. I often go to my Moog Slim Phatty for classic bass and lead parts and as a secret weapon, the Korg Delta for some 80s analog warmth.
I spice up a lot of my tracks, including edits, with subtle guitar lines from my Fender Telecaster, which I've had for 20 years and also live bass guitar.
My most-used plugin has to be the Fab Filter Pro Q.
As well as your own tracks and edits you have been hugely in demand as a remixer. What is your ethos when approaching remixes and what would you say are your favourite remixes that you have done to date?
With my best remixes, everything happens very naturally. I usually add my own drums and basslines, but at the end of the day, it's about finding that groove and a fresh take on the original track.
Last year, Jimpster – one of my favourite producers – hit me up to do a remix for Son of Sound. The original track had some great loops and overall vibe and within a few hours, I had things grooving.
Also, quite recently, I did a remix for Campaner on Sub Urban recordings. The original was built on a couple of strong disco samples. For this one, I produced a brand new track using the loops and gave the remix a totally different vibe.
The mixtape you gave us was recorded live at Motor City Wine in Detroit last month. Please can you tell us a little about the event and the club.
Detroit is of course a revolutionary city when it comes to music and so I'm grateful to have had the opportunity to have played there the last 3 years and made some good friendships along the way.
The event, held last month, was the 3rd anniversary of Sunday Revival, with resident Peter Croce. Peter's been making an important contribution to the local scene over the last few years, especially with his solidly growing label Rock Steady Disco, in addition to his Djing and production.
Motor City Wine has been around for about 10 years and has become one of the most respected venues in the city. As the name suggests, it's one of the destinations in Detroit for wine aficionados. But owners Dave and Melissa are also huge music lovers and with equal attention to detail as their curation of the grape, they set up an intimate wooden dancefloor with beautiful Bozak driven sound and a solid live jazz and DJ lineup that boasts regulars like Derrick May and Carl Craig. The place is always full of dancers and music heads from diverse backgrounds and generations and one of my favourite places to DJ.
This is a very rare live recording for you, what can you tell us about the vibe of the mix?
I've never really bothered to record my sets, so it was a nice surprise when Peter sent me the recording. There were a lot of house dancers in the first hour, so there was a good dose of groove-heavy house and broken beat including some favourite tunes from this summer and just some personal classics. The second hour is more freestyle with everything from disco to South African spiritual jazz and of course a few dubplates of my own.
What else can we expect from Aroop Roy in 2019?
This week I'm at ADE to play the Delusions of Grandeur and Freerange party. I have some edits dropping on Neon Danza (perhaps a tune or two hidden in the mix there!), and some original deeper cuts on Omena Recordings. A bunch of gigs coming up – a few highlights include Manchester with the Modern Logic crew (25/10), a special Vive La Musique 5 hour set at the Standard in London (26/10) and Wonderfruit festival in Thailand (13/12).
For more info on Aroop Roy please check:
Facebook: https://www.facebook.com/arooproymusic
Soundcloud: https://soundcloud.com/aroop-roy
Instagram http://instagram.com/arooproy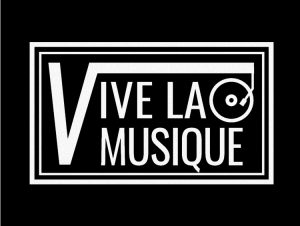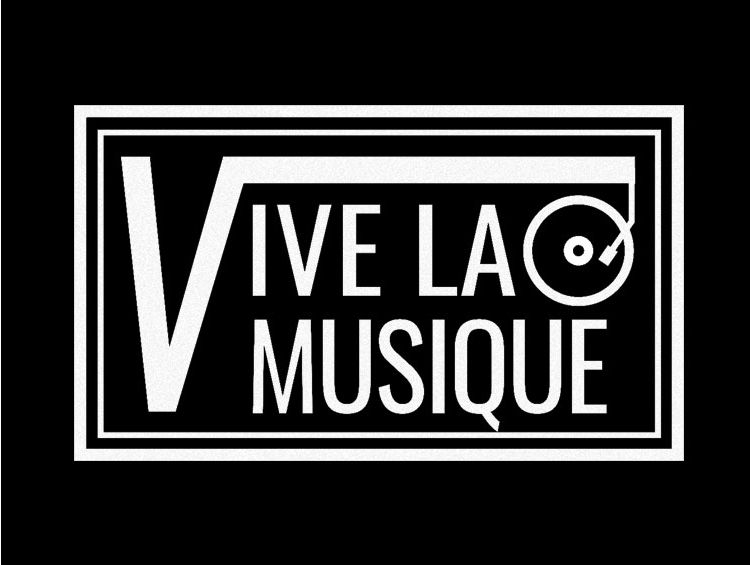 Tags:
Aroop Roy
,
Campaner
,
Giles Peterson
,
Jimpster
,
Motor City Wine
,
peter croce
,
Vive La Musique