Art of Tones – Top 10 Disco Reworks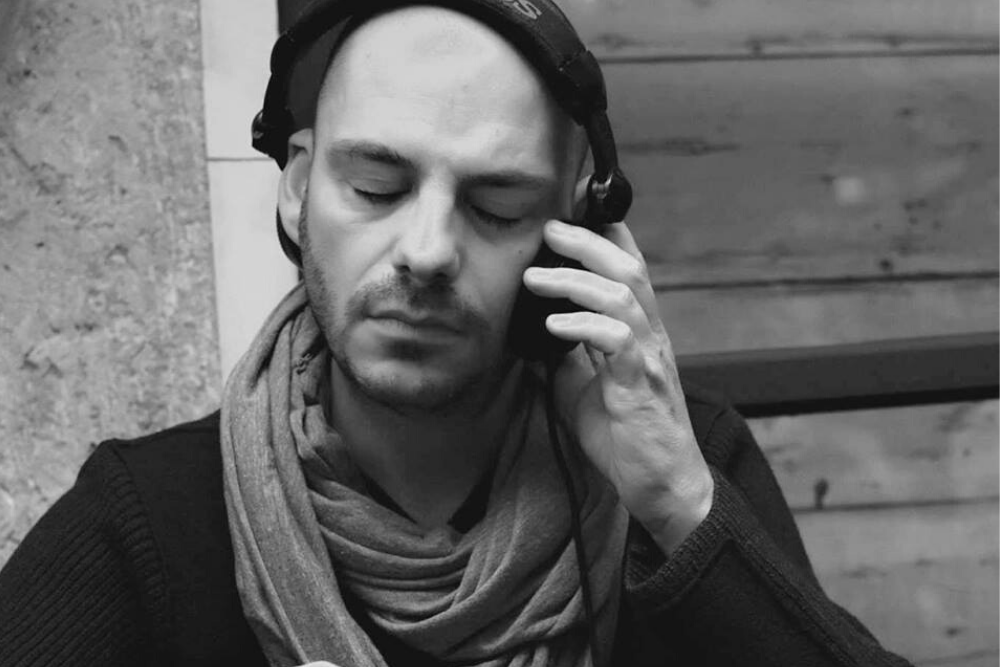 Art of Tones – Top 10 Disco Reworks
Closing our 2nd birthday celebrations is Le Visiteur Online favourite Art of Tones. A regular on the website he is behind many of the best disco and house tracks to hit the clubs year after year. He regularly tours all over the globe with huge support from other DJ's and fans alike. His output is cool, accessible and utterly impossible not to dance to.
You can check out a mix he did for us recently at the bottom of this feature and a full interview he did with LV Online HERE
His most recent release is a three track EP with Wewillalwaysbealovesong, it's a combination of African Disco and gospel funk all reworked perfectly for the 2019 dancefloor. You can check our premier of In the Club at Lagos below and you can grab the release from: https://www.juno.co.uk/products/art-of-tones-the-reworks-ep/745772-01/
To celebrate the release we asked him to put together a Top 10 of his favourite club reworks with a disco twist. Expect incredible music from Pablo & Shoey, Yugo, Topcat, Joey Negro, Yuksek, Street Choir, Detroit Swindle, 6th Burough Project, The Reflex & The Reese Project
Art of Tones – Top 10 Disco Reworks
Pablo & Shoey – Human Emotion Part2
A reedit of The Emotions' "Dont Wanna Lose Your Love". It brings out the rhythm section and the energy at the center of this beautiful love song. Classic.
Mandic – Dawn again / Sve Su Seke Jebene Reedit by Yugo.
I heard this tune in one of Eddy Ramich's DJ sets a couple of years ago. A perfect remix of a serbian disco tune by Oliver Mandic, this one rocks the dancefloor everytime !
Topcat – I need a freak
Built around a Prince sample, this thing (supposedly a bootleg remix of "Sexual Harrasment") is funky and messed up as hell. Still in my bag after 20 years !
Patrice Rushen – Never Gonna Give You Up – Joey Negro Edit
Patrice Rushen is one of my favourite artists. Joey Negro did such an amazing job on this one that it sounds even better than the original.
Fred Pallem – L'odyssée – Yuksek
Fred Pallem's latest album is a pure gem, bringing jazz, funk, strings and brass arrangements with a 70's sound.
Yuksek has been on a roll lately, releasing outstanding disco remixes. This one is no exception, and I guess that's what you call a Perfect combo !
Street Choir – Working
Van Morisson's original of this song is almost a ballad, and I dont know who the Street Choir is, but they did a pretty good job making this song a house / disco track. I found this one in Montreal some 15 years ago and I'm still
playing it !
Venus Dodson – Shining – DS Rework
This paradise garage anthem was remixed some years ago by Detroit Swindle, making it one of my favourite disco / house cuts.
6th Burough Project – Planets
Everybody knows the disco classic "And The Beat Goes On", but 6th burough Project dug deep in The Whispers' first album to find this rare gem. They made it such a sexy and irresistible disco remix.
Houn Pierre – Mansou Djouwi – The Reflex
The Reflex is one of the producers who helped put disco back on the map (and in the clubs) some 10 years ago.
Originally an African disco song, Nicolas' version brings power and energy to this fantastic groove.
Reese Project – Direct Me – Joey Negro
Some early Joey Negro magic, this track is one of the reason why I make music today. While this isn't disco strictly speaking, the whole arrangement is definitely disco with 90's sounds : percussion, drums, piano, chords progression – if you need proof that disco and house are related, this is it !
For more info on Art of Tones check
Facebook: https://www.facebook.com/artoftones/
Soundcloud: https://soundcloud.com/llorca
Tags:
6th Burough Project
,
art of tones
,
Detroit Swindle
,
Joey Negro
,
Pablo & Shoey
,
Street Choir
,
The Reese Project.
,
the reflex
,
Topcat
,
wewillalwaysbealovesong
,
Yugo
,
yuksek