Thatmanmonkz Top 10 Influential Tracks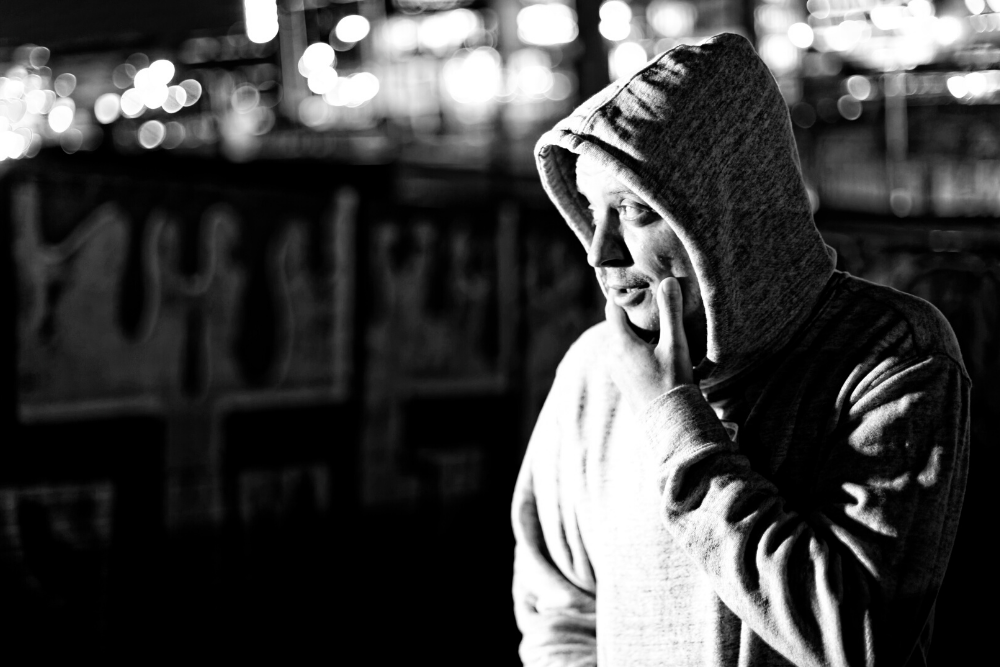 Thatmanmonkz Top 10 Influential Tracks
A UK underground legend Thatmanmonkz has released a string of brilliant tracks on some of the finest labels out there including G.A.M.M., Dirt Crew, Classic and Delusions of Grandeur. He has a style which is immediately recognisable fusing everything from downtempo sleeze to soulful groove fuelled jams and peak time MPC jackin' house. It's a combination which has seen him in huge demand across the globe and build a huge following among taste-maker DJ's.
His latest release is a ten track artist album Non Zero Sum Game on his own Shadeleaf label. It's classic Thatmanmonkz packed with timeless house cuts and funk fuelled electronica. You can grab it now on Juno: https://www.juno.co.uk/products/thatmanmonkz-non-zero-sum-game/750676-01/
We recently spoke to Thatmanmonkz about his career, his studio and his own favourite DJs. You can check that interview out HERE. You can also check out the premier of one of his recent club anthems Wash Good below.
We caught up with him as the album drops to talk about some of the tracks which have inspired him as an artist over the years. Expect brilliant music from Glenn underground, Mike Agent X Clark, Tony Humphries, Waajeed, Moodymann, Steve Poindexter, Ananda Project, Jeff Mills, Erro and Joe Lewis.
Thatmanmonkz Top 10 Influential House Tracks
Glenn Underground – Escuchame (Strictly Jaz Unit)
Many of the things I adore about sweaty basement styled proper house music condensed into one amazing record!
Mike Agent X Clark – Motown (Third Ear)
Detrit Beatdown is awesome, not just the jazz vibe and time signature that grabs me on this one, it's the sonics and sounds…
Tony Humphries – Work Is Work (Her Wet Shoes) (Tony)
Another of the gods, a pretty recent record by him, and, pretty much a sureshot on any decent dancefloor.
Waajeed ft. Steffanie Christian -Mother (Planet E)
Waajeed is the man, this record was probably my favourite of 2018, and, it saves me choosing a UR record for this list.
Moodymann – Black Mahogani (Mahogani)
Somewhere in between hip hop, jazz fusion, and house, and, one of the finest records ever pressed up.
Steve Poindexter – Work That Mutha Fucker (Muzique)
Maaaaannnnn, I do love a tracky drum workout. This is one of the best i've ever heard.
Ananda Project – Many Starred Sky (Nite Grooves)
Beautiful. Reminds me of EWF. When Pete Simpson and I perform together as DJ and vocalist, this is a go to.
Jeff Mills – The Dancer (Purpose Maker)
I know, I know. Jeff Mills. But, he's Jeff Mills, so I don't care if it's obvious, he's the don!
Erro – Change For Me (Yoruba)
Beautiful, soulful, musical, and emotive, and, a great record to play at the end of an evening.
Joe Lewis – Midnight Dancin' (Target)
There's always time for an old classic from Chicago, and, this is one of my favourites.
Tags:
Ananda Project
,
erro
,
glenn underground
,
Jeff Mills
,
joe lewis
,
Mike Agent X Clark
,
Moodymann
,
Shadeleaf
,
Steve Poindexter
,
Thatmanmonkz
,
Tony Humphries
,
Waajeed