Ralph Session's Top 10 Influential House tracks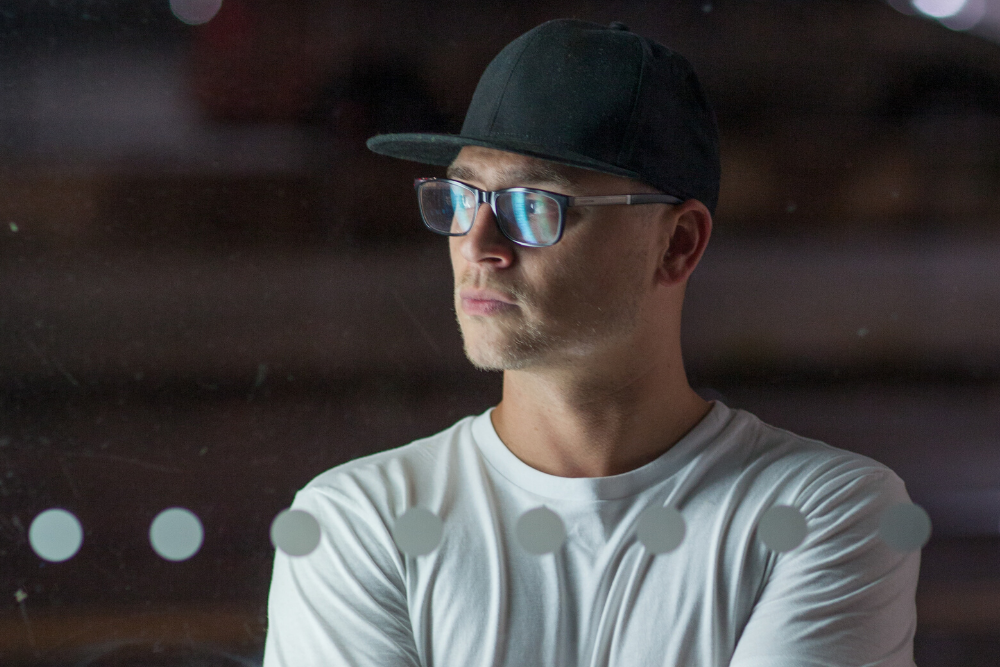 Ralph Session's Top 10 Influential House tracks
Hailing from New York and now living in Barcelona Ralph Session is a house artist who has been making some serious waves recently with his classic take on house music. He is also behind the label Half Assed Records releasing music that is deep and soulful but with a club focused techy edge.
His recent EP A Nod to MAW was widely critically acclaimed with strong DJ support and he is back with a brand new five track release For The Dancers. Check  it on Beatport: https://www.beatport.com/release/for-the-dancers/2726564
We recently spoke to Ralph in about growing up in the New York club scene, his label, his studio and his love of Masters at Work. You can check the interview in full HERE along with a brilliant mix he did for us below. Definitely one for the house heads!
We asked Ralph to put together a Top 10 of house tracks which have influenced him and his productions over the years. It's a brilliant list which also gives a real insight into the sounds of NYC's clubs in the 00's Packed from start to finish with classic tracks check it below.
Ralph Session's Top 10 Influential House tracks
Jon Cutler Ft E-Man – It's Yours
The perfect marriage between raw drums & musicality. Something I strive for whenever I am making music. It is amazing to to know Uncle E-Man personally and work with him after loving this track for years. As well as being lucky enough to know Jon Cutler and hang with him over the years in Brooklyn.
Ralphi Rosario – Wanna Give It Up (Lego's Dub)
Classic Chicago raw that also was played a lot in NY but it's a classic worldwide. A great influence to me when making more club style stuff but keeping the right amount of grit and funk.
Osunlade – Momma's Groove (Jimpster's Hip Replacement Mix)
I met someone who didn't know this track and I sort of felt bad for them. This track still blows up dance floors today. Many club memories in NY from Movement to Sullivan Room and Cielo. This track was everywhere and rightfully so. For me this influences my arrangements, layering and delay techniques.
Willie Graff & Tuccillo – 123 Yeah Yeah
Sort of a secret weapon I use when I DJ. There that goes. The kick is massive on this but yet everything else keeps up with the bump. It makes me think about my levels and mix downs more so that they can be pushed to the limit without getting distorted. Everything is very clear, each with it's own space.
Trus'me – Narda
Lessons in proper sampling and arrangement. I heard this when it first came out. It's one of those records which you can't wait to show it to everyone. I wasn't playing a lot back then so I took the inspiration from this to the studio. I started learning how to chop samples and pay homage to them instead of a straight ripping them off and adding a kick.
Masters At Work feat. La India – I Can't Get No Sleep
I recently released a MAW tribute EP and this was one of my main inspirations for the song. It was one of the first tracks I had heard that gave me that infamous goosebumps feeling. I strive to get that feeling with everyone of my productions. It's really hard to do and I don't always accomplish it. But you know when you do because your body doesn't lie.
DJ Gregory – Elle (Main Mix)
One of my favorite Shelter Records. This was my beginning into house music and I learned from some of the best. Timmy Regisford, Sting international, Quentin Harris all rocked Shelter during this time and this record was played multiple times a night. Obviously another goose bump record. But The memories of that dark room at Club Speed will last forever. You would just take out all the stress from the week in the corner spinning for days when this song was played. I think I may have teared up a couple times when this was playing too.
Delano Smith Ft DiamondDancer – A Message For The Dj (Jimpster Red Light Remix)
Oh man this was a huge NY record. It reminds me of when my boy Rob James would throw the infamous Movement Parties out in Long Island. So many big names played there from Louie Vega, Mr V, the time we had to pick up Tony Humphries in Jersey, Andy Ward, Mateo & Matos. This song was the soundtrack to those nights. Obviously it was slammed in all the city clubs as well, but this one was special to everyone who went to Movement over the years. Thank You Rob for all the hard work you out into that party!!!
Head Nodding Society – Nudge Up
A lesson is how to use filters to your advantage. This record I found on Stompy back in the day. It instantly connected with me because that's the style off tracks I always wanted to do. This is what minimal should be not a track that sounds like it's not finished. A lot of lessons can be learned about how recordings a live run or automation to really make a track come alive and feel organic.
JT Donaldson – Moments Of Love
Swing and sampling. I always wanted to know how JT got his drums to swing that way. Then I found out about MPC and SP1200 swing templates for Logic. GAME CHANGER. This dude was always so eloquent with his sampling and that's why i fell in love with the early Jackin' house sound. It's not like that anymore. But JT Donaldson is one of my favorites who do it "right".
For more info on Ralph Session please check:
Facebook: https://www.facebook.com/ralph.session
Soundcloud: https://soundcloud.com/ralphsession
Tags:
Delano Smith
,
Dj Gregory
,
Head Nodding Society
,
Jimpster
,
Jon Cutler
,
JT Donaldson
,
Lego
,
masters at work
,
new york
,
osunlade
,
Ralph Session
,
Ralphie Rosario
,
Shelter
,
Trus'me
,
Tuccillo
,
Willie Graff