Sean Mccabe – Le Visiteur Featured Artist & Mixtape 082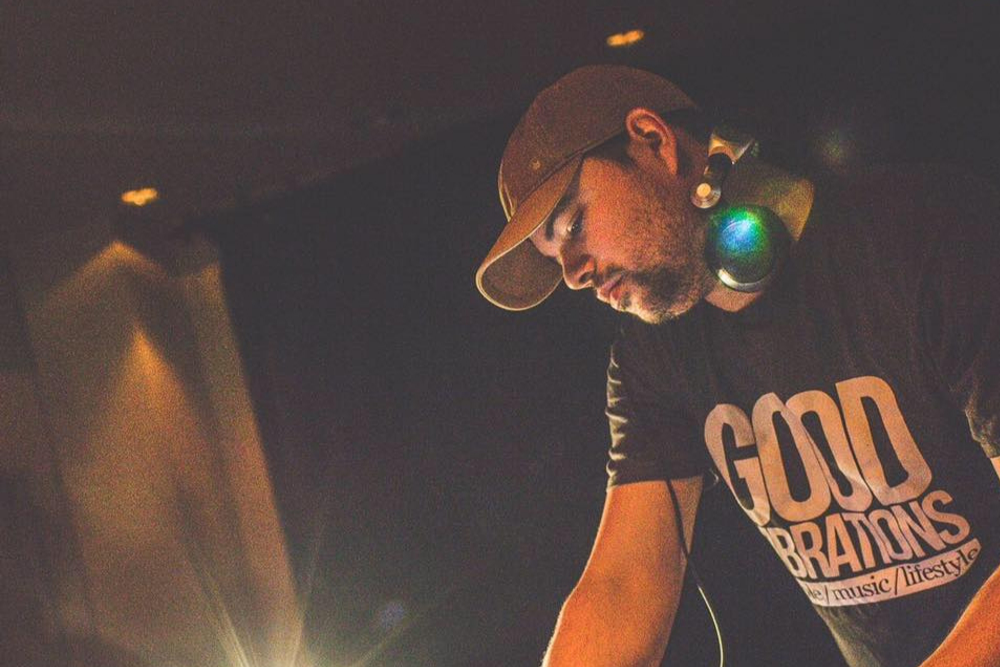 Sean Mccabe – Le Visiteur Featured Artist & Mixtape 082
Hailing from Bristol Sean McCabe was an early bloomer releasing his first tracks at the tender age of 17 way back in 2003. Since then he has built a superb reputation as a house producer of huge talent leaning towards the more soulful end of the genre.
He has been a regular at the top end of the download charts for his own productions and is also in huge demand for his remix skills having worked his magic on some of the heavy hitters from the scene including Dennis Ferrer, Blaze and Roland Clark.
Clocking up 100+ releases he has worked with King Street, Local Talk, Strictly Rhythm, Vega Records, Tribe and Quantize to name a few. He also delivered a critically acclaimed solo album, 'It's Time' for Z Records which hit the top of the Traxsource charts.
This is a producer with music in his blood delivering quality productions for the best labels and with the best artists around. Effortlessly soulful he has developed a style which encompasses everything from disco & boogie to Afro, deep & proto-house as well as hints of 90's US garage house dubs.
As a DJ he has been in huge demand regularly travelling the globe from Asia and South Africa, as well as regular appearances all over Europe.
Sean just released a brand new album Re-Vibrations on his own Good Vibrations label featuring some incredible remixes and DJ friendly dubs of some of the labels finest moments. Originally a Record Store day exclusive it's now available on digital for the first time. The album includes some truly special moments with mixes from Louie Vega, Richard 95 North, Jovonn, Groove Assassin, Kaytronik & Of course Sean himself.
You can check it out and grab it via Traxsource now: https://www.traxsource.com/title/1203079/re-vibrations-a-remix-collection
Sean also put together an extremely special mix for us. Weighing in at just short of three hours it's full of classic house, soul and broken beat. Check it out below and please give it a share on Soundcloud and help spread the love.
We spoke to Sean about the album, his career, his love of synths and his plans for the future. Check it out below.
Hi there Sean,
Thanks for speaking to us today.
For our readers who haven't come across your releases before how would you describe the musical style of Sean McCabe?
I'm mainly known for producing house music of the soulful kind, with a warm groovy tone and uplifting energy, utilising catchy chords and basslines, soaring textured synths, swinging layered beats and standout vocals. But you'll hear influences from all forms of soulful music. My personal taste is quite broad, ranging from jazz, funk, gospel, disco to house, afro, broken beat, and hip hop. These influences will sometimes come out in my longer DJ sets too.
Please can you give us 3 of your own tracks which are quintessentially Sean McCabe.
There are so many to choose from that all represent different sides to my taste, so it's difficult to pin-point 3 that I feel represent my sound as whole. But I've picked 3 that I often pull out during DJ sets and always get a great reaction at most gigs. I always seem to come back to these ones. Interestingly they're all UK based singers too.
Nathan Adams and Sean McCabe – I Wonder
This was my first experience working with the very talented Nathan Adams where we worked on a track for his first album on Tribe Records. The whole production felt somewhat effortless and a lot of fun. The track was originally inspired by one of my favourite Blaze tracks "How Deep Is Your Love" with the bassline groove. Something about the simplicity of those wide pad chord progressions combined with Nathan's smooth vocals made this work very easily.
A lot of good things came from this record and it seems to be the people's favourite. It was the first track of mine that caught the attention of the one of my idols, Louie Vega, which spawned a number of remixes for the Master at Work later on, plus more collaborations with Nathan Adams. Then years later, Louie did a brilliant remix of "I Wonder" for my new label Good Vibrations Music bringing new life to the song.
Mekkah feat. Stephen Granville – Race Of Survival
"Race of Survival" was a song I used to play by Seamus Haji in my very early DJ'ing years. The vocals are so powerful and the song is lyrically uplifting. I always connected with it.
For this remix I came up with a hooky piano and bassline groove to drive the energy behind the chords and loose swinging drums. It also does this thing I like to do in a lot of my tracks where the chord progression flips 2/3 of the way through to build the track into a crescendo where I can work the vocal adlibs and other instrumentation.
The reason I'm choosing this one is because it made a lot of noise on the London scene at the time, where I gig quite often. It's become a bit of an anthem there for me and I still play it a lot nowadays.
Poussez vs Demarkus Lewis – Passin' Thru feat. Hannah Khemoh
I think "Passin Thru" has the trademark combination of bumping beats, bassline, deep emotional chords and a dubby break. It was very inspired by Kerri Chandler's sound, someone who I think has had the most influence on me as a producer. The track came about from working with a friend Si Finnegan from Tone Control Music who helped me record vocals on a previous song of mine "A Little More Love" for Soul Heaven. At the time he was starting his Tone Control record label and asked if I'd like to do a remix of this great song by Hannah Khemoh (One half of Hanlei). A lot of people connected with this version and people often request it in my sets.
The project lead on to other projects with Hannah too including some songs for my label under Hanlei. We actually recorded a single to follow up from "Passin' Thru" called "Reach Out" which was originally meant to be for Tone Control Music. But Si kindly let me use it for my debut album I was producing at the time for Z Records. More recently, I've recorded a few other songs with Hannah and her singing partner Aleisha, as Hanlei for my Good Vibrations Music label.
You also run the Good Vibrations Music label, please can you tell us a little about the ethos of the label?
Well the label was actually an event before it was a label, so the ethos of Good Vibrations really came from the event in pushing quality soulful dance music and making people dance, feel good and spreading positive vibes through the music and lyrics. But there is a certain amount of emotion that I try to make sure is present in all of the music I release on the label too, and nothing too dark especially.
The original reason I started the label though was to simply have a way of releasing my own music in the way I envision it being released and to have more creative control. I spent years learning the craft by remixing and producing for other labels, and I felt my sound was getting confined. So this is a way of allowing myself to express myself more truly through my music.
You just released your compilation album Re-Vibrations. Please can you give us a little about the history of the album and what are some of the key tracks for you?
Sure, it all happened quite organically really. I had a number a remixes ready to go, but was unsure how to go about releasing them. I happened to be speaking about record store day 2019 with Prime Direct to distribute my vinyl releases and I mentioned I have these remixes. They liked the sound of doing them as a double pack for RSD. I'd recently started working with Jovonn and we talked about remixing for each other, so I sent him some things to listen to. The more I thought about it I realised we had a decent catalogue already but not many remixes had been done so I thought it would be nice to put a collection together with various producer friends I'd been working with.
Some of my personal favourites from the album are probably the IG Culture remix of "I Know Someone" and QB Smith remix of "Runnin' Me Wild". I like them as I feel like they're pushing the sound of the label to new places I haven't been able to do with my own productions. It's exciting and interesting.
Louie Vega was behind a couple of the remixes on the album. What was it like working with one of the true legends of House music and what did you learn from Louie's approach to remixing?
It was really cool having Louie on the project but I have to give all credit to the singer Dannis Winston for hooking that one up. The versions on the album are my own interpretation of Louie's remixes (I hope he approves, lol)
It's always interesting hearing how other people approach remixing my tracks. It seems like Louie finds a harmony melody to hook onto and builds the chord progressions/voicings around that melody. The drums always have a certain knock and punch to them too and I wish I could figure that out. ha!
But I think I learnt more from remixing for him than the other way around. He has a way with artists where he brings out the best in them. When he fed back to me about my remixes I noticed that he focused on what he liked the most about the track and helped me to build on those elements. It kinda builds you up more and feels encouraging.
Of all the remixes you have ever done which one are you proudest of and why?
Nova Fronteira – Everybody Love The Sunshine (Sean McCabe Remix)
I've picked "Everybody Love The Sunshine" because it's such a classic song originally by Roy Ayers, that getting this one right meant it had to pay some homage to the original. Maintaining some organic live feeling and magic about it while making it dancefloor friendly was the goal. Thanks to Michele Chiavarini who produced the Nova Fronteira original version he provided some very nice live elements to help the direction. I added complimentary keys, produced new drums and had a guitarist come in and add some extra licks. As a collective I feel like we did the original justice.
What do you think makes a truly special remix?
The main thing for me, when it comes to remixing a song completely, is I think it should sound as if the music was written for the song. Like they were made for each other. The remixer should treat it as if they're creating an original version, but also try to make it different from the actual original and make it their own. Also know when to utilise the original instrumention. I've occasionally been sent musical parts that are so good that I'll base the remix around that rather than rewriting. I'll admit I'm not sure I always achieve this, but I definitely aim for it every time. Some of people that do this the best in my opinion are Opolopo, DJ Spinna, Frankie Feliciano and Louie Vega.
Which one tip do you have for the budding producers out there to make their life infinitely easier when approaching doing a remix?
When you approach a remix I think it always helps to sit with the vocal or whatever the main original element is for a while and spend some time finding the key, melody notes and what scales work. Play around with those notes for a while and try to develop a chord progression or bassline hook that stands out and compliments with the original elements. Also you can do this while experimenting with different sounds. I tend to do this until something jumps out and gives me that goosebumps on the back of the neck feeling. Sometimes the sound itself will inspire what I play and how I play it on the track. Sorry, that's 2 tips in 1!
You started releasing tracks at the very young age of 17. If you had to pick 3 artists who really sparked your musical passion and are part of your musical DNA who would they be and why?
Blaze
Bue to the mindblowing musical arrangements from Josh Milan. I used to play along to a lot of their records when I was younger to try and learn chords and scales.
Blaze – Better Days
Kerri Chandler
There is some deep emotion in most of Kerri's records, with a rawness about them that fascinated me. I especially loved the heavy, layered, swinging drums and basslines. His music had a huge influence on me as a DJ and producer.
Kerri Chandler – Heal My Heart
Masters At Work
They will probably be in the list for any soulful house producer, but for me they did some of the best remixes of their time and were always pushing their sound forward. But their live sounding house tracks always made the biggest impression on me, with all those live jazzy and funky keys, live bass, guitar hooks, horns, vibe solos and vocals that jump out of the speakers.
Masters At Work – Like A Butterfly (You Send Me)
In the last 17 years since you started releasing music, technology has changed dramatically. How has your studio setup changed over the years, what do you currently produce on and what's your favourite piece of studio gear?
I'm definitely less reliant on software instruments and I use more outboard analogue keyboards. Just because I find it's easier, quicker and more fun to get good sounds that fit into the tracks. I use Cubase 10 as a DAW and my favourite keyboard is the Korg Poly 61. I use it on almost every track when I need to more textured sounds.
You have a real love for analogue equipment and synths. Do you regularly add new equipment in and if so is there a particular piece of equipment that you are looking forward to adding to your set up?
It's built up quite slowly over the years. I probably add 1 thing a year, but less now than before as I'm quite happy with the current setup. I would love a Minimoog though when I can afford one. I might settle for the Behringer Model D for now.
What can we expect from Sean McCabe and Good Vibrations over the next 12 months?
I mentioned earlier that some of the tracks on the Re-Vibrations album are pushing the the sound of the label in new directions. I'm hoping to keep going in this direction. I'm working on various collaborations and EPs that my not all be straight up house, so expect more different vibes in the future. It will still all be cemented in soulful music, but will hopefully be broader.
Some of the projects that are currently in the making include a new singles and EPs with long time friends Harold Matthews Jr (aka Big Ed / The BBn), Justin Stride (Black Sonix), Phil Evans (Southern Divide). As a collective we've been making music together since my early production days so it's exciting to be doing these projects. Harold is a very talented songwriter from Chicago and his Blak Beatniks outfit are legendary in House Music.  Justin and Phil are based in South Wales and used to work under the name Southern Divide with Deli-G. Between them they taught most of what of I know about music production. The EP is a mix of Afro, hip hop, broken, and boogie.
I'm also working on an EP with another good friend from South Wales, Dave Jones. This guy is basically responsible for putting me on the right track with house music and gave me some of my first opportunities in DJ'ing out. Many years later we're now making an EP together of stripped back dubby house grooves. Some of it is typically 90's Strictly Rhythm and Red Zone dub influenced.
Other than that there are also some very hot follow up songs with Mike City and Hanlei in the works too.
And finally, please can you give us 4 tips for a great day out in Bristol. A place to buy records, a place to eat, a place to drink and a place to dance.
For records check out Idle Hands in Stoke Croft for a nice selection of house, techno, disco and 2nd hand stock.
If you like spicy Indian vegetarian food check out Jeevan's sweets on Stapleton Road. They make the best Samosas!
Our favourite spot to drink and dance is The Plough Inn. This place is legendary in Bristol and we now host our Good Vibrations parties here. The sound system was brilliant and is always full of musical appreciative friendly people.
For more info on Sean McCabe please check:
Facebook: https://www.facebook.com/seanmccabemusic/
Soundcloud: https://soundcloud.com/seanmccabe
Tags:
Good Vibrations
,
kerri Chandlet
,
Louie Vega
,
Sean McCabe
,
soulful house