Ashley Beedle – Top 10 Young Producers To Watch Out For!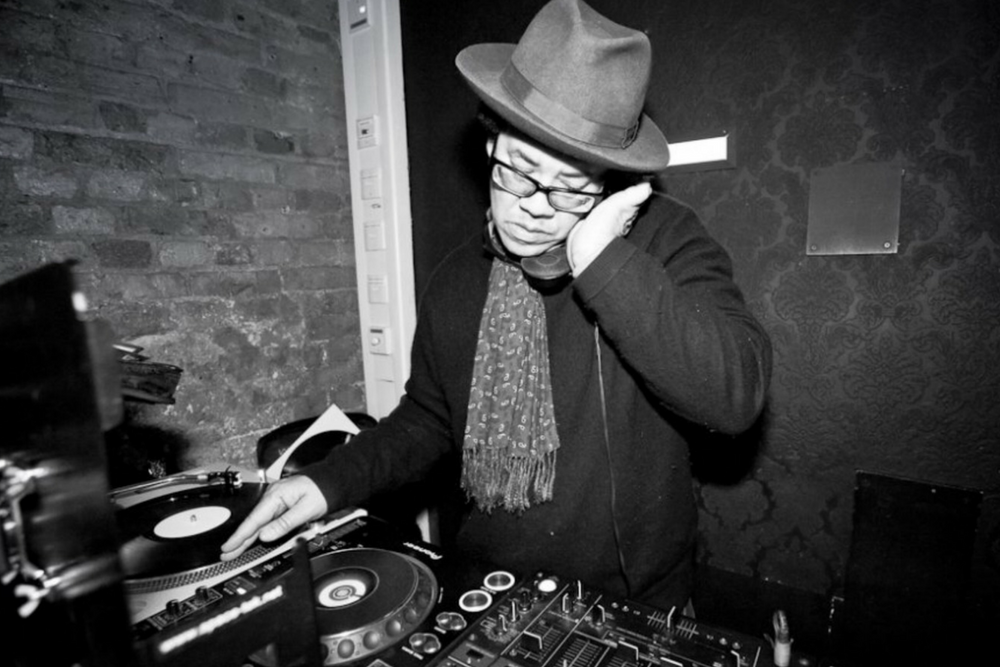 Ashley Beedle – Top 10 Young Producers To Watch Out For!
There are a handful of people who's names are so synonymous with the UK electronic music industry that without them it would have a very different feel, one of those names is most definitely Ashley Beedle. If you have been djing or music collecting for a while it is highly likely that you will have a multitude of Ashley's productions tucked away in your collection. A DJ since the late 80's Acid house scene Ashley was involved in some of the key acts UK of the 90's including the chart conquering X-press 2, the incredible Black Science Orchestra and the energetic Ballistic Brothers. His presence was such in the 90's that he even garnered a mention in Daft Punk's teachers. Since then he has produced a raft of incredible tracks, been a regular remixer for some of the hottest acts on the planet and DJ'd regularly all over the globe as well as remixing tracks on the F*CLR label, which is owned + run by his partner, Jo.
We caught up with Ashley ahead of the release of the labels next EP by super hot act Blazers which features four tracks of sublime French House. We asked him to recommend 10 must have tracks from up-and-coming acts that he thinks are going to blow up in 2018.
1. Blazers – Side2Side – F*CLR (Promo)
A 23 year old French producer from Paris – Blazers. Making big waves in the House pond with his latest 'Groove Sequence' EP on F*CLR. Promo only – release date – 20th July. Watch this space
Check out Blazers on Soundcloud HERE
To Listen to and Buy the EP via Juno Records Click HERE
2. Disko Headz – Hanging On – Disko 45
Dave Morales – not so young but a legendary house producer that everyone should be familiar with. This is his latest outing and it's brilliant! A supreme disco cut up.
Check out Disko 45 on Soundcloud HERE
Check out David Morales on Soundcloud HERE
3. Glenn Davis – Body & Soul (Ashley Beedle's 'North Street' Remix) – F*CLR
Dublin based producer/DJ from the Groovement Soul collective – Glenn Davis is a force of nature. One track after another of high octane soulful deep house. His 'Body & Soul' EP should be in everyone's record box. Catch him at the Body & Soul festival this July.
Check out Glenn Davis on Soundcloud HERE
4. Krewcial – The Session – Lumberjacks In Hell
On Marcel Vogel's wonderful Lumberjacks label – another soaring soulful vocal over an incessant rhythm and horn riff. A perfect sweaty dance floor classic in the making.
Check out our exclusive mix from Krewcial
5. Honey Dijon – Burn (Ashley Beedle's 'North Street' Dub) – Dubplate
Though I say so myself, this is going to go right off! A gorgeous burner built for the red light, a basement and a feeling!
Check out Honey Dijon on Soundcloud HERE
6. EWF – Happy Feelin' – The Reflex Revision – Free Bandcamp D/L
Top marks to The Reflex for turning out a quality revision on EWF's feelgood masterpiece. This has brought down the house this summer at festivals and gigs alike.
Check out The Reflex on Soundcloud HERE
7. Jad & The – Disco Hold Down – Promo
Do not let the title mislead you – a jazz inflected stepper that will have you crip walking for days….trust me!
Check out Jad & The on Soundcloud HERE
8. Too Many Zooz vs KDA – Warriors – Promo
UK producer, KDA puts his slant on the Too Many Zooz track 'Warriors' turning it into a carnival flavoured monster. Beats galore and horns to die for.
Check out KDA on Soundcloud HERE
Check out Too Many Zooz on Soundcloud HERE
9. Lenny Middles & Moodymanc – Rantz – Promo
A tough jazzy work out from Manchester's finest – Moodymanc and our man, Lenny. Chunky piano chords and hard hitting drums with a hint of cowbell. What's not to like?
Check out Moodymanc on Soundcloud HERE
10. Kaytronik – Forever Grateful (Rocco Rodamaal Venere Mix) – R2
Is there such a thing as 'Techno Balearic Soul'? There is now – beautiful production from Rocco on this Kaytronik hands in the air anthem.
Check out Kaytronik on Soundcloud HERE
Check out Rocco Radamaal on Soundcloud HERE
For more info on Ashley Beedle and F*CLR go to:
https://soundcloud.com/ashley-beedle
https://www.facebook.com/ashleybeedle/
https://soundcloud.com/fstarclrmusic
Tags:
ashley beedle
,
blazers
,
disco
,
disko headz
,
F*CLR
,
glenn davis
,
honey dijon
,
HOUSE
,
jad & the
,
kaytronik
,
kda
,
krewcial
,
lenny iddles
,
moodymanc
,
rocco rodamaal
,
the reflex
,
too many zooz
,
top 10