LV Selectors 65 – Athlete Whippet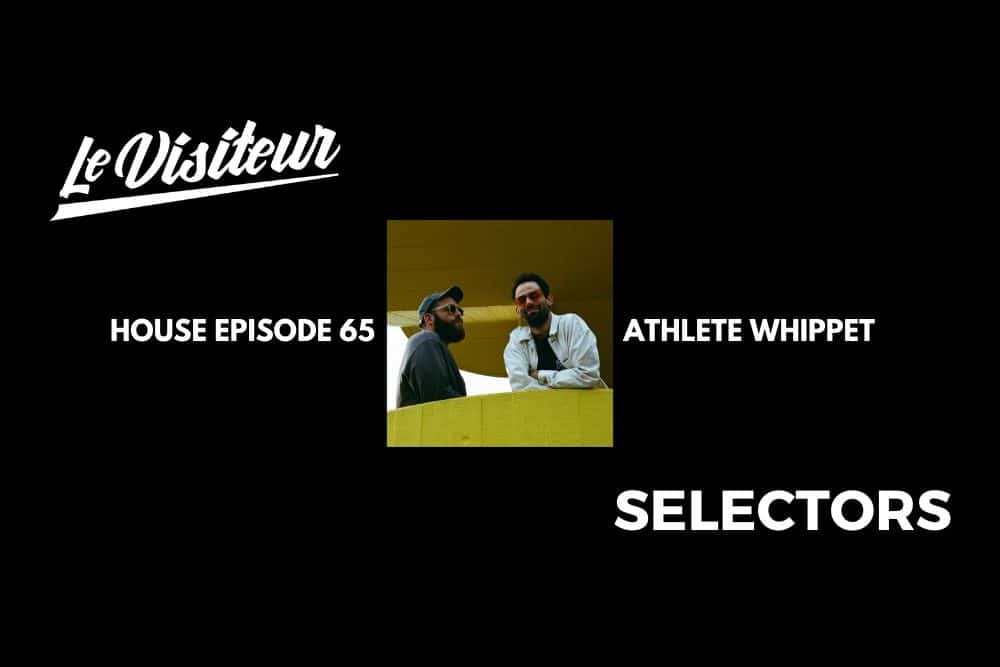 If you've been following Le Visiteur for a while you will have hopefully caught some of Athlete Whippets earlier work on Toy Tonics and Squareglass. This talented Berlin / London based duo have been turning all the right heads over the last few years with some properly cool house tracks and now they have landed on the brilliant House of Disco label for their latest release.
Their Talk About This Love EP features two original tracks and a couple of top of the drawer remixes from heavy hitters Demuja and Aroop Roy. It's deep, enchanting and altogether glorious.
You can buy and stream the EP via: https://fanlink.to/athletewhippet
To celebrate the release of the EP we asked Athlete Whippet to step up to the LV decks and they have spun this beautifully textured mix together for us which features must listen tracks from the EP. Make sure that you give it a share over on Soundcloud and help us spread the love.
We also spoke to them about the mix.
1: What can you tell us about the theme of the mix and what are some of the key tracks for you?
There's a lot of friends and family in the mix as well as tracks I've picked up recently and like to play out at gigs. That's all topped by plenty of tracks from our new EP 'Talk About This Love'. I'm opening with Aroop Roy's remix of the title track which is a wonderful breezer in my opinion 🙂
Another highlight for me is Barbara Boeings new track on Toy Tonics. She's one of the most gifted DJs out there currently I think so it's amazing that we finally get treated to some original material by her!
2: How does the style of mix here compare to how you would approach a live DJ set?
It's not miles away. Of course there's a bit more room to go chill and sometimes maybe a bit more introspective than in the middle of the night but generally a lot of tracks in here are also tracks I love to play out and know will go down really well in a live DJ set.
3: Which other artists DJ mixes do you find yourself coming back to time and again and do you have a favourite that you gravitate towards?
Hmmmm good question, I don't think I've been asked that before! I love Session Victim's Deepcast and on the harder side Call Super's and Object's set at 2022's Dekmantel was heavyyyyyyy.
Here's the Session Victim Deepcast
Just realising that's 11 years old at this point ¯\_(ツ)_/¯ It just has such amazing musical sensibilities, I can just listen to this in any setting and it'll make me feel waaaaaarm.
For more info on Athlete Whippet and House of Disco check:
Athlete Whippet Facebook: https://www.facebook.com/athletewhippet/
Athlete Whippet Soundcloud: https://soundcloud.com/athlete-whippet
Athlete Whippet Instagram: https://www.instagram.com/athletewhippet/
House of Disco Facebook: https://www.facebook.com/houseofdisco/
House of Disco Soundcloud: https://soundcloud.com/thehouseofdisco
House of Disco Instagram: https://www.instagram.com/houseofdisco/
House of Disco Twitter: https://twitter.com/thehouseofdisco
Tags:
Aroop Roy
,
Athlete Whippet
,
House of Disco