LV Premier – AXNÉR – Got The Look (Al Kent's Feel Good Remix)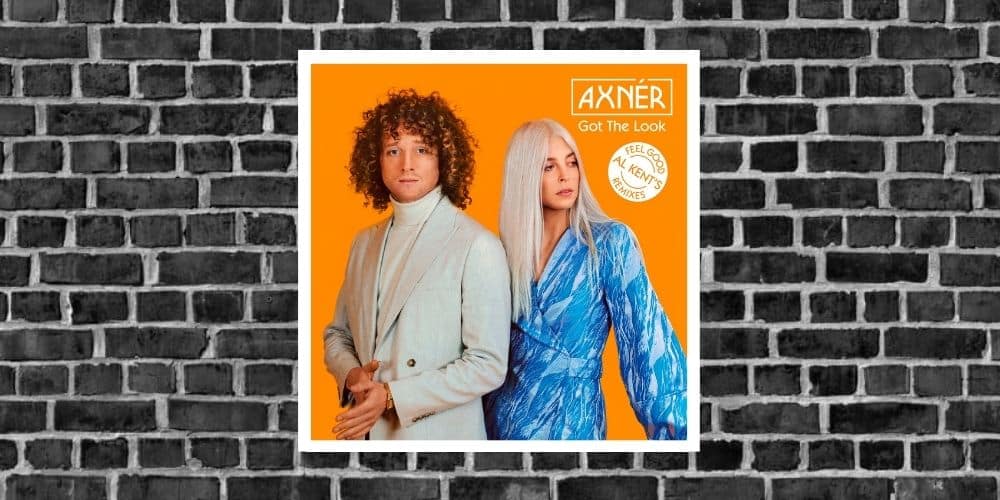 AXNÉR are Disco Freaks' Chris Davies (Acid Jazz Records) and singer Julia Axnér and have their debut single Got The Look Dropping this week.
This is track that Yam Who? quite rightfully picked up in his Disco Juice Essential tracks of the month column for us. We were blown away by the all live summer infused feel-good vibes of the Al Kent remix so we are very pleased to host the premier of the track today!
Co produced by and featuring legendary Drummer Ralph Rolle (Nile Rodgers and Chic) Got The Look also features Joel Sarakula on Rhodes, Paul Housden on bass and a super-tight Philly brass section.
Al Kent has delivered an essential dancefloor groove here stripping back things to highlight the sultry vocals and delicious Rhodes and the package also comes with a very tasty instrumental which perfectly showcases just how good the playing is on this tracks.
With some rather brilliant remixes in the pipeline we fully expect this one to be one of the sounds of the summer.
Make sure you also check the video below!
Grab the EP via: https://ffm.to/gtl-alkent
For more info please check:
AXNÉR Instagram: https://www.instagram.com/axnermusic/
Al Kent Facebook: https://www.facebook.com/alkent76
Al Kent Instagram: https://www.instagram.com/alkent/
Al Kent Twitter: https://twitter.com/disconerds
Disco Freaks UK Instagram: https://www.instagram.com/disco_freaks/
Ralph Rolle Instagram: https://www.instagram.com/drumrolle/
Tags:
Al Kent
,
AXNÉR
,
Disco Freaks
,
Ralph Rolle