Everyone Back To Mine With JKriv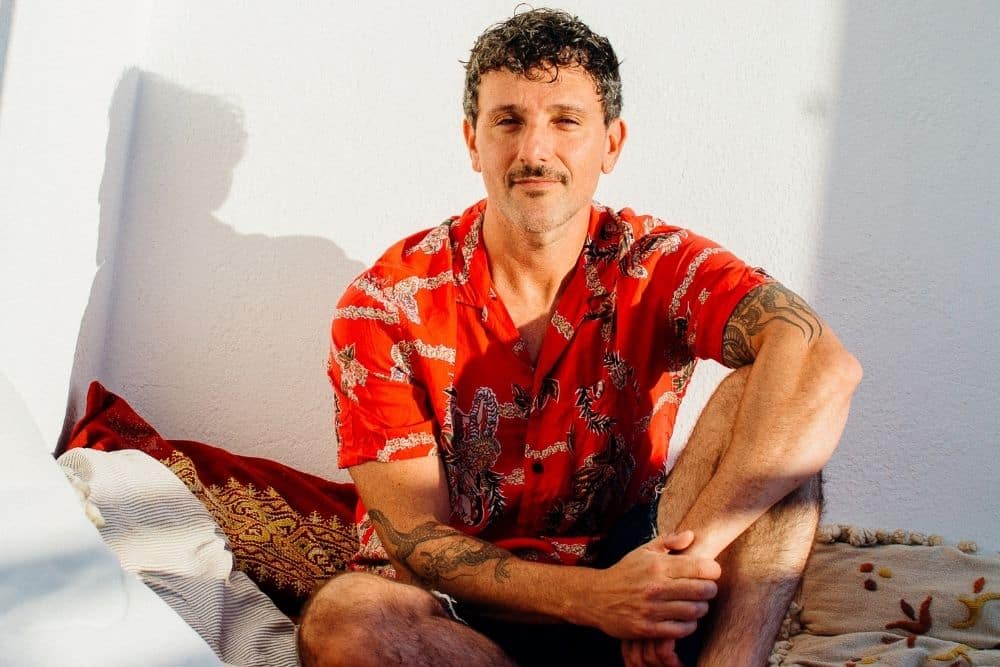 Hailing from Brooklyn Razor-N-Tape's JKriv has worked hard to become one of the hottest properties in the disco world over the last decade plus. From his work with Tortured Soul through his own edits and regular stream of remixes to his stunning original work he's very much an artist who has that midas touch.
His latest release Something Else is an outstanding trio of original tracks on an EP which his perfectly topped off with a throbbing club heavy Alton Miller remix. Featuring Brandon Markell Holmes, Toribio, Phenomenal Handclap Band & Nick Hanson all playing at the top of their respective games it's an EP which will quite rightfully soundtrack the summer across all corners of the globe over the rest of 2022..
We premiered Try Again from the EP HERE which you can check below. The flip side of the release it's very much a track which could easily become one of your favourite B-Sides ever.
To celebrate the release we invited ourselves back to JKriv's pad and asked him to rifle through his record collection and pull out some of his favourite end of night / early morning cuts. As you would expect there are tracks from all corners of the globe and many different genres of music. It's a fascinating insight into the multifarious musical world which makes up JKriv the artist.
Grab JKriv's Something Else EP via: https://razor-n-tape.fanlink.to/JKrivSomethingElse
Everyone Back To Mine With JKriv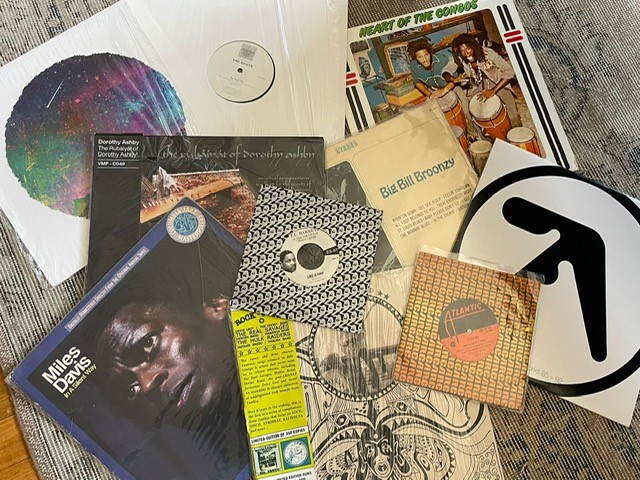 Miles Davis – Shh/Peaceful
Incredible ever-evolving soundscape and groove on this entire A-side tune from Miles' first venture into his electric period. Like an 18 min long sonic hug, I'll throw it on first thing when we get home, giving everyone enough to time to get settled in, make a couple drinks, roll a spliff or two.
Apex Twin – Ageispolis
Probably one of the best comedown records of all time, Selected Ambient Works has gotten a lot of rotation post-party at my spot. I love the laid-back rolling breakbeat on this one and, the few simple elements that each take turns in the spotlight.
The Congos – The Congoman
Primitive analog drum machines, spiritual vocals, and an epic bass line on this one give this tune it's unique mystique. Feels almost like an opening prayer of some kind of shamanistic ritual…a very groovy one.
Osauka Band – Meet Me Over Yonder
Zamrock is a go-to vibe for late night hangs. 70s rock swagger translated through sub-Saharan African sensibilities made for some pretty amazing music. I've got this tune on a limited Strawberry Rain comp that came out a few years ago.
Larry Heard presents Mr White – You Rock Me
This record lives forever in my crate, both sides just an absolute work of perfect genius. Organic, lush and haunting with every element in its perfect place. Absolutely immaculate vibes.
Khruangbin – Zionsville
The last song on the band's first major LP release, before they rose to the justified level of success they're seeing now. A melancholy beauty of a tune, with the rock solid drum/bass foundation under gorgeous guitar work, enveloped in pedal steel swells. An emotional head nodder.
Os Tincoas – Mãe D'agua É Rica
Os Tincoas are the masters of Axé, an Afro-carribean influenced style from Bahia. I love the soaring choral arrangements and pulsing rhythm in this tune, which is an ode to Iemanjá, the Brazilian candomblé version of Yemanja, a female water god in the Yoruban religion.
T. L. Barrett & The Youth For Christ Choir – Like A Ship
This song can make you feel brand new, no matter what debauchery you've been up to all night! Highly recommend the box set that came out on Numero recently, it's an incredible document, and contains some incredible playing and overall spirit sounds.
Dorothy Ashby – Myself When Young
The opening track of The Rubaiyat of Dorothy Ashby, it's like RZA beats meets an Ennio Morricone film score with Dorothy's impeccable vocal crooning and flawlessly funky harp playing. Gorgeously recorded as well.
Big Bill Broonzy – Ridin' On Down
This one has a special place in my heart as it soundtracked many late night drives with my old band Tortured Soul, and was a fav of my late homie Ethan. Bill's voice and guitar work are hypnotic, and the storyline twists and turns are bizarre and funny. Throw this one on for a bit of late night mirth.
For more info check:
JKriv Facebook: https://www.facebook.com/jkrivmusic
JKriv Instagram: https://www.instagram.com/jkriv/
JKriv Twitter: https://twitter.com/jkriv
Razor-N-Tape Facebook: https://www.facebook.com/RazorNTape/
Razor-N-Tape Soundcloud: https://soundcloud.com/razor-n-tape
Razor-N-Tape Instagram: https://www.instagram.com/razorntape/
Razor-N-Tape Twitter: https://twitter.com/RazorNTape
Love this? Check out more from JKriv HERE.
Like what you hear? To help support LV Online buy us a coffee via Ko-FI. Click HERE
Tags:
Jkriv
,
razor n tape