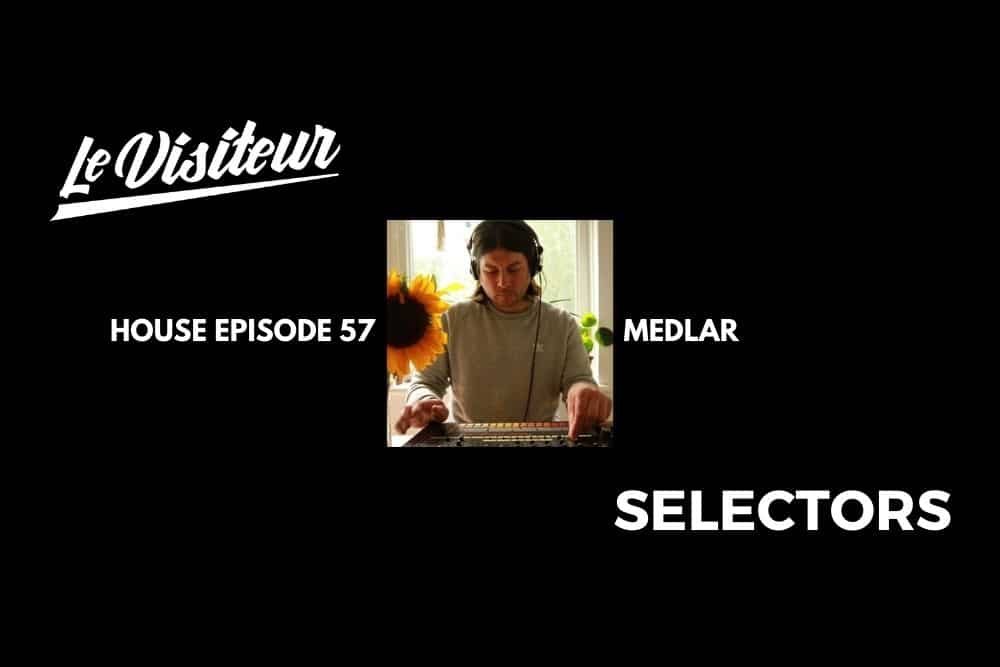 Medlar is one of the underground hero's of the UK electronic music scene. An artist whose releases are consistently out of the top drawer, he is back again this week with a brilliant new EP 'Interrupter' via Jimpsters Delusions of Grandeur label. From deep instrumental club groove to Balearic house and onwards to 90's NYC cool it's an EP which touches on many different strands of house music but which ties together beautifully, A stunning release.
Grab Medlar's Interruptor EP via: https://medlar.bandcamp.com/album/interruptor-ep
To celebrate the release Medlar put together this rather brilliant mix for us. It's packed with his own releases including unreleased jams and tracks from Interrupter. If you want the perfect view of where Medlar is at in 2022 this is it. You can check the full tracklist below. Please give the mix a share over on Soundcloud and help us spread the love x
We also had a quick chat with Medlar about the mix.
What can you tell us about the theme of the mix and what are some of the key tracks for you?
I haven't done a studio mix in a while and wanted to show off some new originals and remixes I've made. Then ended up doing a 100% original/remix mix!
How does the style of mix here compare to how you would approach a live DJ set?
Usually when DJing out I may play 1 or 2 of my own tracks (if that!), and as cliched as it sounds will change based on the context, size of room, time of the day/night etc. Generally drawing for the vast archive of amazing house tunes from the last 35+ years and all that entails.
Which other artists DJ mixes do you find yourself coming back to time and again and do you have a favourite that you gravitate towards?
I love the radio recordings of US DJs like Tony Humphries and the Hot Mix 5, and also recordings from clubs or pirate radio of jungle/hardcore/DnB DJs in the UK like Randall and anyone Metalheadz affiliated. Often you can tell these recordings have changed hands over and over and being recorded to cassette so many times they've ended up sounding really swampy and weird, but you can feel the excitement of the era shine through!
For more info please check:
Medlar Facebook: https://www.facebook.com/medlarhouse
Medlar Soundcloud: https://soundcloud.com/medlar
Medlar Instagram: https://www.instagram.com/medlar_
Medlar Twitter: https://twitter.com/medlar_
Delusions of Grandeur Facebook: https://www.facebook.com/delusionsofgrandeurrecords
Delusions of Grandeur Soundcloud: https://soundcloud.com/delusionsofgrandeur
Delusions of Grandeur Instagram: https://www.instagram.com/delusionsofgrandeurrecords/
Love this? Check out more from Medlar Music HERE
1. Medlar – ?
2. Nitework – No Hesitation (Jucey Tunes)
3. Dele Sosimi & Medlar – Untitled house jam (clip from live show)
4. Medlar – ?
5. Manuel Darquart – Parkour (Medlar Timbale Dub) (Wolf Music)
6. Delone – Scale (Medlar Remix) (Riverette)
7. Medlar – Bandit (Wolf Music)
8. Medlar – Cable Street (Delusions of Grandeur)
9. Medlar – Turn Things Around (Delusions of Grandeur)
10. Ishmael Ensemble – Soma Centre (Medlar Remix) (Severn Songs)
11. Roman Rauch & Moony Me – Hausware (Medlar & Ishmael Remix)
12. Medlar – Pampas Drums (Wolf Music
13. Medlar – ?
14. Medlar – Interruptor (Delusions of Grandeur)
15. Medlar – Camberwell Beauty
16. Still Life – Wherever You Are (Remix) (West Friends)