Bad Business Club – LV Mixtape 194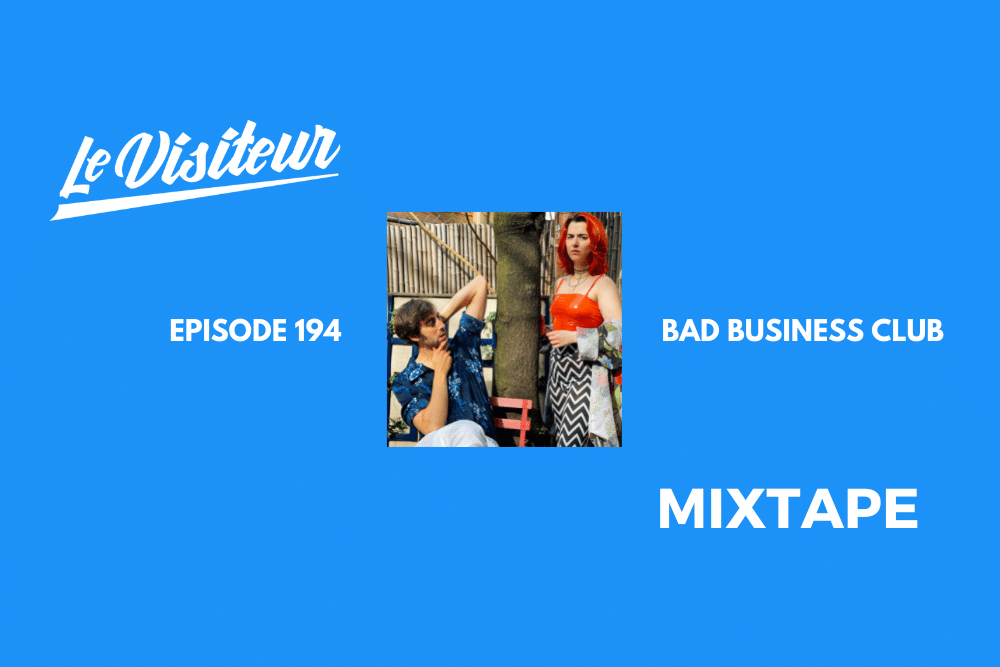 Bad Business Club – LV Mixtape 194
Like what you hear? To help support LV Online buy us a coffee via Ko-FI. Click HERE
Brooklyn band Bad Business Club have been making some very smooth, sexy and rather funky waves over the last year. With a couple of great releases already under their belt courtesy of Midnight Riot, which garnered some real interest for the band, they are now back with an very tasty eight track album Naked Neighbour. A wonderful door into their collective psyche it's a warm and rich fusion of Nu Disco and classic Yacht Soul. In short perfect summer listening.
We premiered one of the tracks, Runnin From You, from the album, which you can check above and read about HERE, and band leader Alex also put together this outstanding mix of sun flecked house music. It's a huge yes to this one from us. Please give it a share over on Soundcloud and help us spread the word.
We also spoke to Alex about the mix and what Bad Business Club have upcoming, check it all out below.
Hi there Alex many thanks for speaking to us today.
What's the theme of this mix?
Musically, I wanted to keep it in the mid-tempo house world, but much of what I thought about thematically came from the small lyrical motifs throughout. The tracks all play around with the emotional contradictions when trying to understand the meaning behind a more visceral type of love. From and ambivalence of Purple Disco Machine's L.O.V.E "I love you so, but why I love you I'll never know," to the wistful MattFX/Melika track "how did I get so close to you," and then the most cynical track from Bottin, "Lies;" "you try too hard and you get stuck, maybe you should stop." Finally, Bad Business Club's "we've got a good thing, but I'm going crazy." These and the rest, even the ones with minimal lyrics, and trend towards the intense, sometimes opposing, and an almost never rational expression of why you love someone.
What should we drink while we're listening to it?
I recommend "The Cosmopolitan Daisy." It's a proto-Cosmo with gin and raspberries instead on vodka and cranberry:
1 1/2 oz. Dry Gin (Bombay Dry preferably)
1/2 oz. Cointreau
1 oz lemon juice
1/2 oz simple syrup
4 rasperries
Muddle the raspberries with the simple syrup into your shaker, mix in the rest of the ingredients, and fill the shaker with ice. Shake, strain, and pour into a glass with no ice. The old-school notes of the gin compliment the melancholia of the lyrics, while the pink color, and the refreshing taste still inspire you to want to hang by the pool.
Where was the mix recorded?
The Bad Business Club tunes (Flip Me Over, and Good thing Going) were recorded at Transmitter Park studios in Brooklyn, NY, USA. I mapped the selections together at my home studio in Arlington, VA, USA, and my bandmate Tate Massimore (Chas Bronz) added the finesse and the mastering at his remote studio in Northern Michigan, USA. I guess you could say it was a trans-continental project!
What would be the ideal setting to listen to it?
I did the track selection at the pool in my condo building in some swampy, southern USA summer heat, but I imagine, if you took that same pool, put it on a rooftop in Miami, and ordered up a Cosmopolitan Daisy, you'd be in the perfect spot.
What's more important, the track you start on or the track you end on?
Finding a good first track is the best way to determine a theme and then go down the rabbit hole from there. I'll spend the most time finding the place to start, then the rest comes naturally.
What your favourite track in this mix?
Definitely Bottins "Lies." The flat affect of the female vocals, echoing the synth melody is a real ear-worm.
What were the first and last records you bought out of interest?
The most recent record I bought was from a Disco deep dive trip to the Soundgarden in Baltimore, MD, USA (strongly recommend for anyone looking for classic disco). I found a bunch of old Cerrone, Silver Convention, and Gino Soccio records. But the one I've enjoyed the most is Cerrone's "Back Track" from 1982. Some of the tracks border on early 80s yacht rock, and if you zone out, you'd think you were listening to an Al Jarreau record.
The first record I bought was "Gaucho" by Steely Dan. The off-the-wall storytelling and syncopated bass of "Glamour Profession" was the first tune that got me down the disco rabbit hole.
If you could go back2back with anyone in time, who would it be?
If Miles Davis lived past 1992, with his musical evolution from bebop, to hard bop, to electric fusion, then hip hop, I know one day he'd be a DJ. I'd like to see what he'd be doing behind the turntables in 2021.
Have you got a favourite mix you always go to?
Coming from the "bandleader" side of performing, I'm actually very new to the DJ side of things (this is my 2nd mix!). My bandmate and close friend Tate Massimore aka Chas Bronz, along with Chuck da Fonk from FSQ have been my teachers and mentors, as I've been entering this new world for me as an artist. So, I'll defer to my favorite Chas Bronz mix.
What's coming up next in the world of Bad Business Club.
We just released our first proper Nu Disco record (Naked Neighbor, out now), so we'll be promoting that via new videos every week through September, culminating in a late-september vinyl release of the album. I'm also working on a re-issue of our old Yacht Rock catalogue, where I'm collaborating with Chas Bronz to remix and bring the old stuff into the Disco-fold. We'll be kicking off our live set starting with a monthly residency at the Bowery Electric in New York city, starting November 20th. Maybe in 2022, we'll be fortunate enough to be playing Yachts in the Mediterranean!
Grab the album from: https://hypeddit.com/link/0yk35m
For more info please check:
Bad Business Club Facebook: https://www.facebook.com/BadBusinessClubMusic
Bad Business Club Soundcloud: https://soundcloud.com/badbusinessclub
Bad Business Club Instagram: https://www.instagram.com/badbusinessclub/
Bad Business Club Twitter: https://twitter.com/BadBusinessBand
Tags:
Bad business Club
,
nu disco