Bad Business – Turn It On (In Flagranti Remix) [Midnight Riot]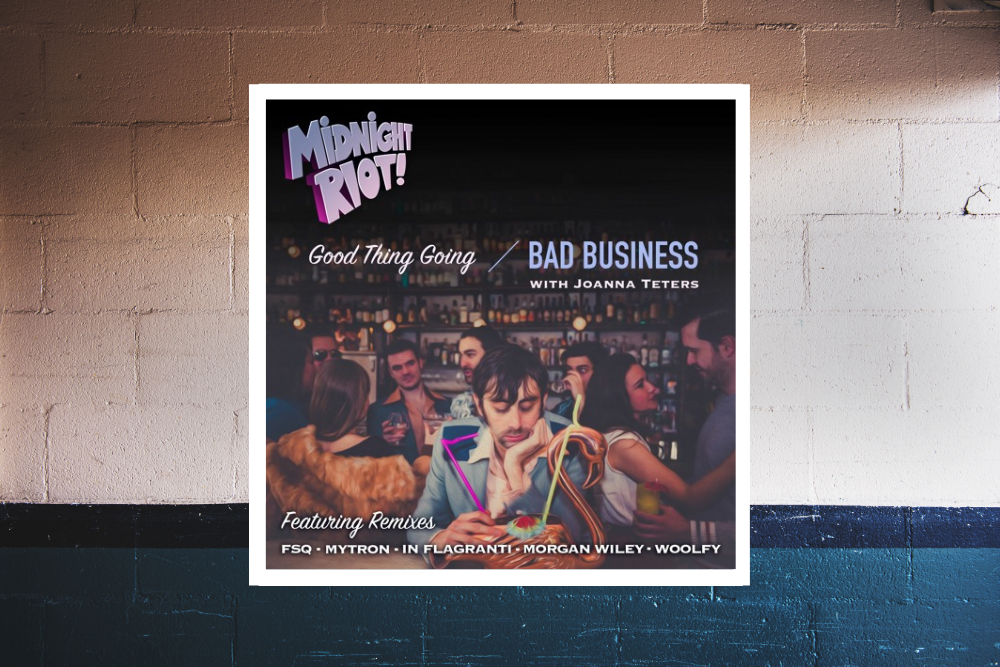 Bad Business – Turn It On (In Flagranti Remix) [Midnight Riot]
This is a heater from last month that I missed first time round. Turn It On comes from Bad Business, NYC's only original Yacht Rock band, and features on a remix package of several of their recent tracks courtesy of Midnight Riot. Also incldued are ace reworks by LV favoruites FSQ alongside Woofy, Mytron and Morgan Wiley.
Here In Flagranti (Sasa Crnobrnja & Alex Gloor) get to work on the remix of Tun It On and turn the track into a smooth groove fueled odyssey which demands repeat listens. It's a track full of feel good fun with enough disco juice for the dancefloor but with a real zest which will see it land on many Nu Disco and holiday playlist's. Smooth keys, a bumping bassline and some great vocals all play their part.
Check out the full EP below and get to know Bad Business.
For more info check:
Bad Business Facebook: https://www.facebook.com/BadBusinessBand
Bad Business Soundcloud: https://soundcloud.com/user-462038878
Bad Business Spotify: open.spotify.com/artist/172BDkh3Z…HiRPCTBWTLFzBnLA
In Flagranti Facebook: https://www.facebook.com/inflagrantiofficial
In Flagranti Soundcloud: https://soundcloud.com/inflagranti
Midnight Riot Facebook: https://www.facebook.com/MidnightRiotRecords/
Midnight Riot Soundcloud: https://soundcloud.com/midnight-riot-records
Tags:
Bad Business
,
In Flagranti
,
Midnight Riot
,
nu disco