Barbara Tucker – Le Visiteur House Icon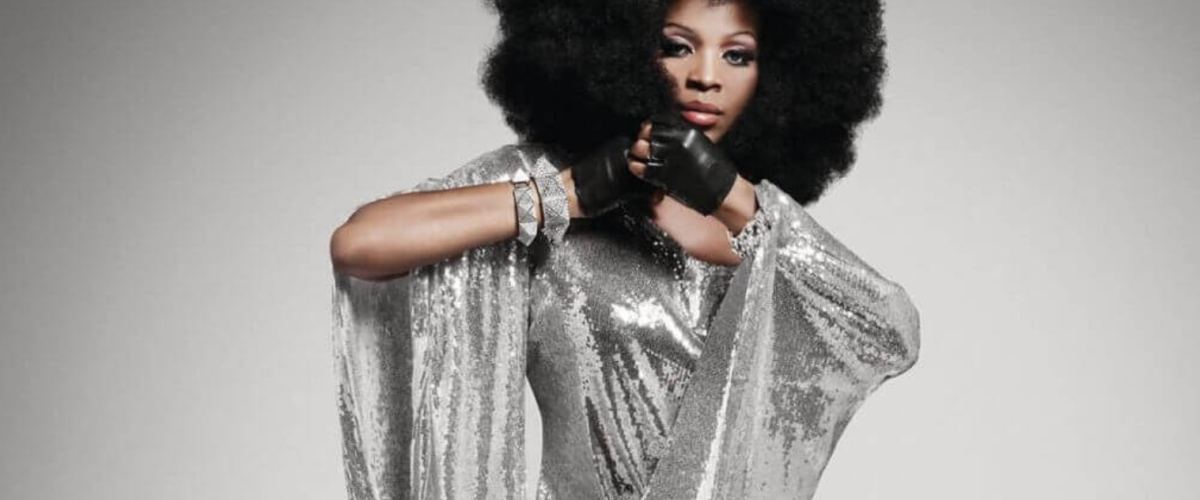 Barbara Tucker – Le Visiteur House Icon
Now into her third decade as a performer Barbara Tucker is undoubtedly one of the icons of house music. As an artist she has been behind some of the best know tracks ever to grace the scene, tracks which set a musical precedent and helped mould the genre into what we know today. From Beautiful People and I Get Lifted to Everybody Dance (The Horn Song) and Stop Playing With my Mind onwards through Most Precious Love and all the way up to Barbara's current crop of tracks like Love Having You Around and Think. They are tracks which have permeated house music so completely that they have become part of the classic cannon spawning countless remixes and reworks throughout the years. Barbara has been a truly prolific artist, if you check on Traxsource there are 76 pages of tracks featuring her vocal talent.
Along the way Barbara has worked side by side with some of the other legends of the scene including Masters at Work, DJ Spen, Todd Terry, Terry Hunter and Blaze. The list is a who's who of people who quite simply are house music.
Barbara's latest release see's super hot up-and-coming artist Micfreak get to grips with her 2017 rework of Think (About it) for Dj Spen's Quantize label. The result is another dancefloor gem which will continue to spread Barbara's gospel across the globe.
We spoke to Barbara about her incredible career, her favourite musical moments, her love of mentoring up-and-coming artists and her plans for the future.
Barbara Tucker 'Think (About It)' (The Micfreak Fire Drum Dub) is out now on Unquantize.
https://www.traxsource.com/title/1268102/think-about-it-the-micfreak-fire-drum-dub
Hi there Barbara, Many thanks for speaking to us today.
In ten words or less how would you describe the musical style of Barbara Tucker?
A synergized fiery artist rolled in power for the dancefloor.
Please can you give us three tracks from your discography which you would say are quintessentially Barbara Tucker
Precious Love' by Blaze (original mix)
Breathe Love Breathe Life' by DJ Spen (original mix)
We Can Heal' by DJ Spen (original mix)
When you were growing up which artists were you influenced by and what did you learn from those particular artists that you have put into practice for your own career?
Gospel artist Tramaine Hawkins – sincerity to God pure and free and Donna Summer – freedom for the dance floor.
In your early career you were also an award winning actress and in demand choreographer. How important were those nascent days for your musical career and what made you decide to concentrate on music as your main career focal point?
I don't know how major, but I have done some Off Broadway work under the direction of Weldon Irving Jr. (RIP)… I was born under the sign of the Piscean and we are very creative and we do all things artistic. God blessed us with that upon coming to this earth. Singing kinda just happened and I found a freedom with it, to sing, dance and act in the performance, that helps!
What are your first memories of the house scene, how did you get involved specifically in recording house vocals and who were the key people in your early career who helped you craft such an incredible start in house music?
I would go with others to the Ozone Layer in Brooklyn, where David Morales played. One minute we were dancing to R&B dance, then the beats changed and it would be house. That was somewhere around '83. I met an artist at one of David's parties, Aaron Lloyd Williams, who was performing with Strafe who did Set It Off. He saw me dancing, as that's something else I did professionally, and asked me to be a part of the group. They were signed to Jus Born Records. After performing with him for a year the label chose to do a "female version" (1985) calling the group Harlequin Four feat Barbara Tucker.. and the rest is history.
Your early tracks Beautiful People and I Get Lifted would catapult you quickly to House music fame and become worldwide smashes both in the underground and the charts. When did you realise that something truly special was happening?
I've been a part of theatre life, so with being a dancer and performing other tracks prior, I realized that the song 'Beautiful People' was big when I was on Top Of The Pops sitting next to Elvis Costello in the make up chair getting our faces done…lol! That song was remixed by CJ Macintosh on EMI/Positiva and brought me to a pop artist level.
Perhaps your biggest chart hit to date has been Precious Love with Blaze which has charted all over the globe since its release in 2005 and continues to be remixed regularly today. What can you tell us about that track and how it all came about?
I think it was a combination… No one really knew of the original version by Blaze, which was slower. Then Joe B of King Street asked Dennis Ferrer to do a remix for the label, then the remix was picked up by Defected, and that my friend was it! A combination of many who helped bring it to life!
You have recently played a series of shows with Defected's Glitterbox brand in Ibiza and across the globe. What makes those shows so special and how important would you say Glitterbox has been in the huge resurgence in interest in disco and real house music?
The classics, the music, the live elements in the music, the dragggggg Queenssss yessssss!!! And all the costumes and the artists and the decorations. Cause everyone is everyone by themselves, doing what they've always been doing. The combination of all these elements brings back our memories of good quality music with everyone singing and loving. I have a ball being a fan too! Simon Dunmore believed in this vision and even though it may have taken a minute he stayed stay true to the vision…
While there is dark music out there in dark clubs, Glitterbox can bring lights and life! You leave that party having had an experience.
Having seen you several times your live performances are always explosive. How difficult is it to channel that energy each and every time that you hit the stage and do you have a process that you follow to get ready for each show?
Thank you so much. I don't have to channel because I'm authentic with the feeling of disco, house, and the classic sounds of yesterday. Again, I'm an artist that's on the dance floor, I don't just sing and go home. I am crazy on the dance floor, usually moved by the spirit of love that comes through with the music. I sometimes visualize the artist and jam with them.. Yes in my mind…
Please can you give us three house music tracks by other artists from throughout your career which you would say have helped continue your own love and passion for the genre?
Soul Searcher – Feeling Love
Dajae – Brighter Days (Louie Vega mix)
Peven Everett – Burning Hot
You have already had a spectacular career, what would you say are your career highlights to date?
Wow! Working with CERRONE, the king of Disco was amazing and hot! Working with Deelite – Groove is always in the heart. Having choreographed the only house award show, in NYC under the creator of Tony Herbert (and yes they opened up studio 54 for that!). So overall, being an artist who does many many things. Although these 3 are mentioned, there are many more, trust me.
One of the things you are truly passionate about is that the key people of influence in the scene should be mentoring the up and coming artists rather than just living off their names. What can you tell us about your own mentoring program and what areas do you specifically work on with artists?
Whether organizing a platform for them to be showcased, whether interviewing artists for my online streaming show, WE ARE ALL HOUSE, and creating a forum of growth, foundation and future. I'm here keeping in touch to move and inspire, awaken creativity, teach foundations, and help guide them with what God our source of all blessed them with.
You have been a recording artist for nearly four decades now. What tips can you give to artists who are starting out on their vocal career on how to achieve such incredible longevity of career?
1 – Always give thanks to God for the breath and talent he's given.
2 – Read biographies of other artists.. see a journey.
3 – Study your craft.
4 – Study the business side.
5 – Find five artists who inspire you and study them. Check out their styles, delivery, and technique. Once you've discovered an artist like that, you'll discover that when they naturally perform that they are instantaneously giving back to the world what God has given to them.
6 – Create a stage show.
7 – Don't be lazy.
8 – Always be humble.
What projects are you working on currently and what else can we expect from Barbara Tucker in 2020?
oh yes…
1 – Nick Halkes & Birdee "Free Yourself"
2 – Eric Moriello / Mauro Ferrucci / Tommy Vee "Follow Me"
3. – We Can Heal House Choir – 20 artist (like a choir – we are the world) singing a song I wrote for the BOOKBANK FOUNDATION to raise money and awareness of the homeless shelters in NYC under the founder, DR Glenn Toby…on Nervous records "Live Dream Hope Love"
4 – And I'm also producing some artists – Cynthia Tucker, Mitch Matlock, Chanelle, so look out for those as well.
God bless us all and thank you for this opportunity!
For more info on Barbara Tucker please check:
Facebook: https://www.facebook.com/barbaratuckerofficial/
Spotify: https://open.spotify.com/artist/6txh5tFMJyxSwT0iE7wX2w
Book Barbara Tucker: tgetlifted@aol.com
Barbara Tucker 'Think (About It)' (The Micfreak Fire Drum Dub) is out now on Unquantize.
https://www.traxsource.com/title/1268102/think-about-it-the-micfreak-fire-drum-dub
Tags:
Barbara Tucker
,
dj spen
,
glitterbox
,
masters at work
,
Micfreak