LV Premier – Bassfort – Moonshadow (Joe 'Joaquin' Claussell Remix) [Local Talk]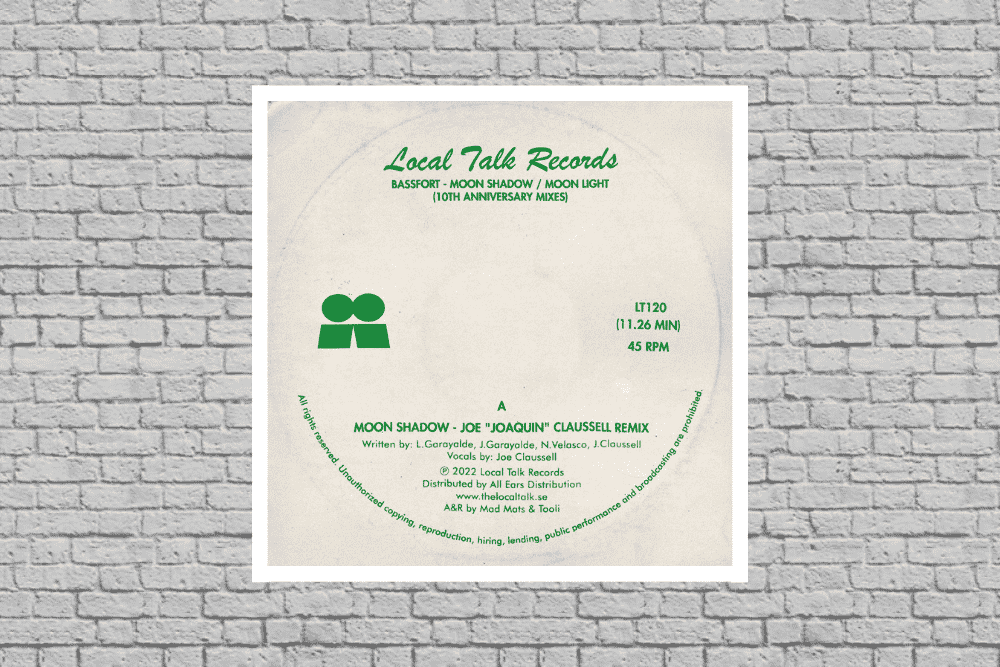 LV Premier – Bassfort – Moonshadow (Joe 'Joaquin' Claussell Remix) [Local Talk]
Like what you hear? To help support LV Online buy us a coffee via Ko-FI. Click HERE
Over the last decade Local Talk has become one of the most influential house labels on the scene. With an enviable discography they have consistently kept to their core message of releasing only inspirational and magical house music whilst keeping their visual message crystal clear and concise. It's a label which is very much all about the music.
With an army of followers all around the globe today Local Talk is tracking back to track which started it all for them Bassfort's Moon Shadow which they are revisiting as part of their 10th Anniversary celebrations.
After months of deliberation as to who could do this musical treasure justice Local Talk enlisted the help of old friend Joe Claussell who has delivered an utterly sumptuous and spellbinding slice of house music. At 11+ minutes long, it still feels like it's over in the blink of an eye, it's that good. This is a track with transcends musical boundaries, a moment of complete musical perfection.
The EP also features a mix of Moon Light from the original 12″ by Kyodai (who are 2/3 of original act Bassfort) and it's equally brilliant. Smooth, warm and delightful, a broken beat gem with uplifting strings and loopy vocals which all pave the way for a classic key refrain which is beautifully enigmatic and heartwarming. Add in a some lovely live bass vibes and it's the perfect accompaniment to Joe Claussell's musical masterpiece.
A stunning release.
Grab Moon Shadow 10th Anniversary Mixes from: https://localtalk.bandcamp.com/album/moon-shadow-moon-light-10th-anniversary-mixes
For more info please check:
Kyodai Facebook: https://www.facebook.com/kyodai.project
Kyodai Instagram: https://www.instagram.com/kyodai_official_/
Joe Claussell Facebook: https://www.facebook.com/Joe-Claussell-47558567307/
Local Talk Facebook: https://www.facebook.com/LocalTalkRecords
Local Talk Soundcloud: https://soundcloud.com/localtalk
Local Talk Instagram: https://www.instagram.com/localtalkrecords/
Local Talk Twitter: https://twitter.com/thelocaltalk
Local Talk Bandcamp: https://localtalk.bandcamp.com/
Love this? check out more from Local Talk here: https://levisiteuronline.com/?s=local+talk
Tags:
Bassfort
,
Deep House
,
Joe Claussell
,
Kyodai
,
Local Talk Records