Birdee – Disco meets 2020 – Hot Mixtape and Interview!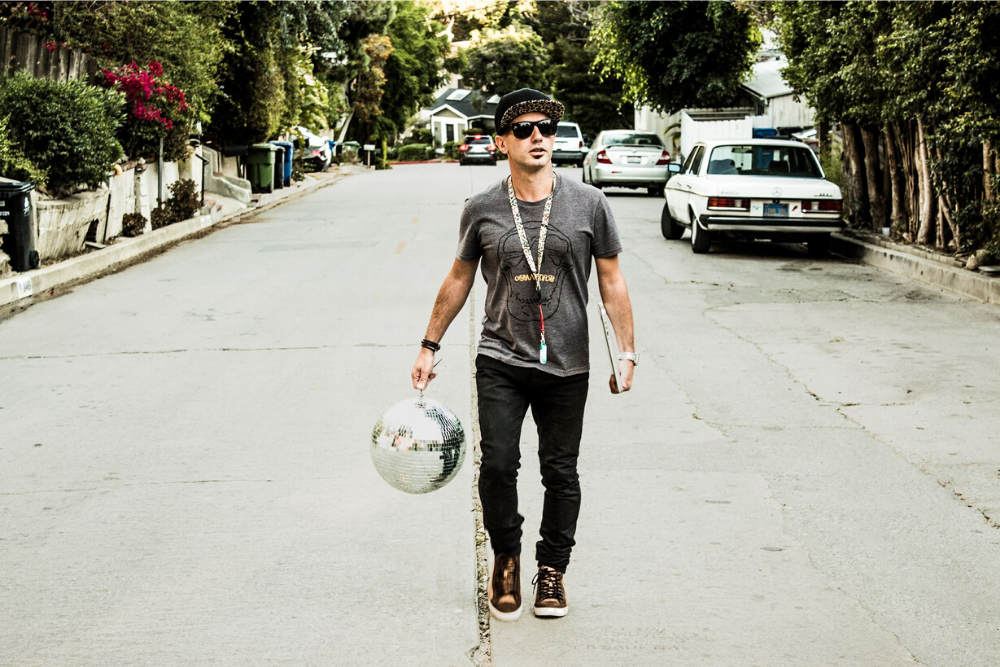 Birdee – Disco meets 2020 – Hot Mixtape and Interview!
Birdee has had a glorious last couple of years with a string of well loved releases, an Ibiza residency and gigs all over the globe from China to Australia. Far from an overnight success he has been putting in the long hard hours since the 00's continually working and travelling to develop his career.
Along the way he has scored release with Glitterbox, ISM, Partyfine, Re-Loved and Blacksoul with had a long list of big name DJ and radio support from the likes of Pete Herbert, Vanilla Ace, Jackmaster, Radio 1 and Kiss FM.
We have been seriously impressed recently with the standard of his releases. Indeed, he has two ridiculously hot tracks out right now on Blacksoul and Hot Sunday Records.
The energy he creates with his DJ sets is also renowned. As such we asked him to appear at the launch party for our Le Visiteur Presents event in London this coming Saturday at Oslo in Hackney. For which you can grab tickets here: http://oslohackney.com/events/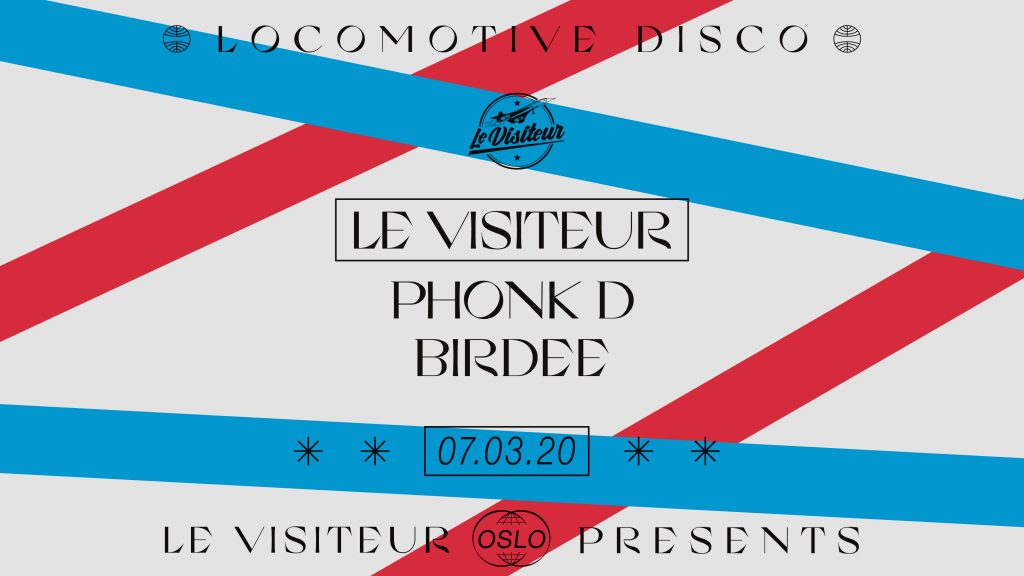 Ahead of the event we spoke to Birdee and he also put together this superb mix for us packed with disco infused house music. Please give it a share on Soundcloud and help spread the love x
Hi there Birdee,
Many thanks for speaking to us today.
For our readers who haven't come across your releases before how would you describe the musical style of Birdee?
Oh that's a tough question, I quite like the term contemporary disco – like any definition it has its drawbacks but it's kind of what I'm doing really, trying to make new songs with a classic feel which sound timeless. Ok that sounds a bit pretentious maybe haha, but it is the goal of the Birdee project. Not a lot of it is sample based.
Please can you give us three tracks from your discography which you would say are quintessentially Birdee?
Start The Weekend
It took me a while to finish this one, but I was really happy with the final result. It was championed by Horse Meat Disco, Purple Disco Machine, the Glitterbox crew and Pete Tong on Radio 1.
Movin' On
Again I was struggling to get this idea off the ground, I left it there for a few months and then came back to it with a fresh approach. It was my first collaboration with the Hot Sunday label which I am very close to these days, we're best mates really.
Your Power
It was one of my dreams to work with Stee Downes, he's such a great singer. When I got this vocal back from him I was so stoked!
You have been producing for a while now. What can you tell us about your musical journey over the years and how you arrived at your current sound?
I come from a rock background, playing in bands. I really didn't understand house music at all when I first heard it, it just didn't make sense to me. It wasn't until the big beat explosion in the mid/late 90s that I really got into dance music, it was a melting pot of everything – funk, soul, jazz, and rock. Leave Home by the Chemical Brothers was probably the first dance music track that really made me think "wow, this is amazing". From Big Beat I got into breakbeat and started producing and releasing records, after a few years the breakbeat scene got quite stale and I felt I needed a change. I experimented with my sound for a couple of years before I started doing again what came natural to me, which is funk and disco. My previous project was more influenced by funk, and Birdee is definitely a disco vibe – but the core of my sound really hasn't changed that much.
You have two new tracks out right now which have just landed in the last couple of weeks. Can't Get Enough with Andre Espeut and Wasted Funk with Colour Castle, Buried King & Brazen. What can you tell us about those?
I had the instrumental for Can't Get Enough lying around for a while but couldn't think of a suitable vocalist until I remembered Andre Espeut who had previously sung a song on my album. I sent him the track and he got the vibe straight away, he's very talented and incredibly easy to work with. It's gonna be released on Hot Sunday again, the label is run by Colour Castle who I did Wasted Funk with – with Buried King as well and Brazen on vocals. It was a really fun record to make, both Christian (Colour Castle) and Shane (Buried King) are absolute legends and I finally got to hang out with them in person when I toured Australia in January, they're top guys. We signed Wasted Funk to Blacksoul which is run by Tom from PEZNT who is also a good friend, very happy that we all got to work together!
You originally come from Italy, have lived in London and now live in LA as well as still spending lots of time in Europe and Ibiza during the summer. Firstly why LA and how would you say all the travelling has impacted on how you have developed your Birdee persona and also your musical tastes?
I moved to LA because I had been in London for 9 years and I needed a change. I'm not built for the cold weather haha. And LA has a very rich musical history, from the West Coast sound to all the rock bands I love that come from here – plus of course a lot of funk and soul. But my years in London were definitely the most formative musically, and it's always very special to play there – the UK audience generally has an astounding musical knowledge. So it's still the most inspirational city to me, or at least one of the most inspirational.
You have had some great successes down the years winning a Fabric best breakthrough award and remixing Aeroplane for Glitterbox. What would you say are your own personal career highlights?
Definitely the Aeroplane remix was a highlight, it was great to remix such a legend and on an iconic label like Glitterbox. The tour of Australia I just finished was also a big moment, especially the New Years Day gig at the Wild Campout festival in Perth – it was insane. I also recently got to work with Barbara Tucker which is just amazing – there will be a single which is a collaboration with Nick Reach Up and Barbara on vocals coming very soon.
You played at Ibiza Rocks Bar last year. What can you tell us about the current scene in Ibiza, how has the Island changed since you first visited and what are your Ibiza plans for 2020?
I first visited Ibiza in 2007 – I loved the vibe but I couldn't really get into the club scene, although I did go to Carl Cox's We Love Sunday opening party at Space which was magical. It was the peak of electro house and I wasn't really feeling it…in the last few years it's got a lot better though, mostly due to the Glitterbox parties which are always amazing and have definitely brought back a love for disco and more mellow vibes on the island. One of my favorite venues is Pikes – where DJ Harvey does his Mercury Rising parties, incredible place.
You are appearing with us this coming Saturday at Le Visiteur Presents at Oslo in Hackney alongside Phonk D and our editor Le Visiteur. What can we expect from your set and please can you give us 3 tracks which you might play on Saturday.
Oh hmmm I can never be too sure about what I'm going to play, but these have definitely been doing it for me on recent gigs
Kapote – Delirio Italiano
As most people will know Kapote is the new alter ego of Munk, he always has a knack for finding the most amazing obscure samples and this track is no exception, sounding like the soundtrack to a 70s IAtalian soft porn film
Horse Meat Disco feat. Kathy Sledge – Falling Deep In Love (JN Disco Blend)
What happens when you put legends Horse Meat Disco and Joey Negro together and stick them on Glitterbox? This.
Yuksek – The Rollercoaster
Yuksek's tunes always do the business on the dancefloor, and this one is no exception.
And finally what else can we expect from Birdee in 2020?
Lots and lots of new music!
For more info on Birdee please check:
Facebook: https://www.facebook.com/birdeeismyname/
Soundcloud: https://soundcloud.com/birdee
Tags:
aeroplane
,
Birdee
,
glitterbox