Bosq – 10 tracks I Wish I'd Made!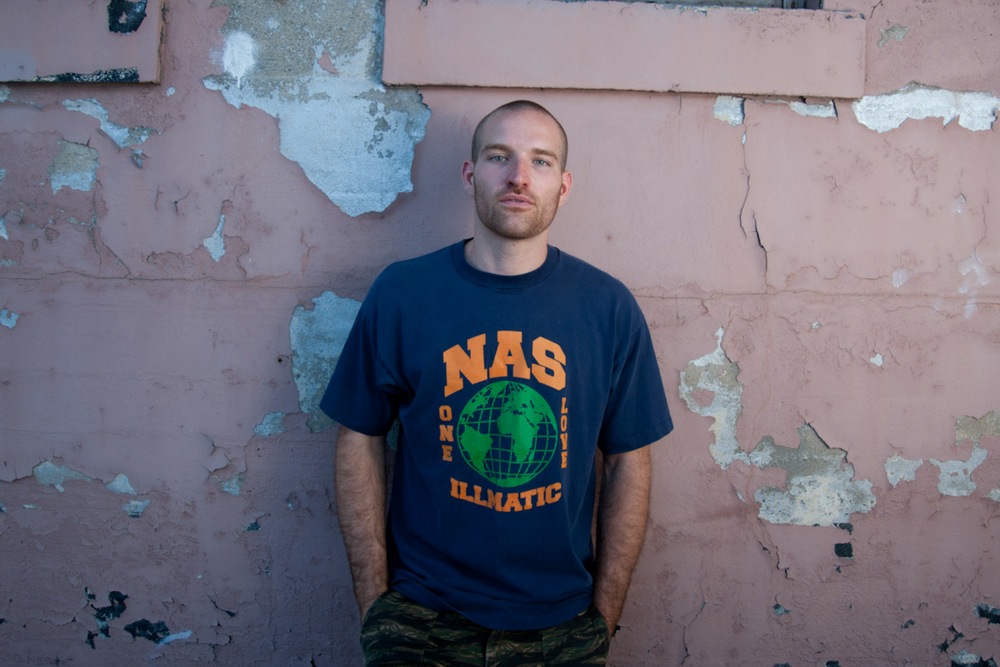 Bosq – 10 tracks I Wish I'd Made!
As part of our interview with Bosq for his brilliant upcoming album 'Love And Resistance' we asked him to give us some tracks that he wished he'd made. The list was so good that we have given it a feature all of its own.
Check out the full interview HERE
And make sure you check out our Premier of his brilliant track 'Bosq ft. Megan Doherty – Cant Seem To Hide', one of the stand-out tracks from the album.
Brass Construction – Movin
This is probably the first song where I had that feeling of – godamn! I wish I had made that! I think a large part of it is the simplicity and accessibility of the vocals and lyrics, like damn I could write those lyrics! I could do those chants! Of course it's not that easy but inspiring you to start trying in the first place is what's important. Aside from that there's so much to love about it, it's all the parts of a James Brown record that you want to just keep going forever, with so much space between the breaks and changes that you can really get lost. Randy Muller will forever be an idol for me, and he was what, 19 when he wrote this track?
Eko – M'Ongele M'am
This is a more recent discovery for me, and I got put on to it by that incredible Analog Africa "Pop Makossa" compilation. This is one of those situations where I had been recently trying to sort of bridge the gap between some of my pure disco / jazz / funk stuff and my more Afro Latin flavored tracks. I've been trying to sneak more upfront piano grooves, jazzy licks etc into the heavy Afro Disco stuff and I honestly thought I was moving towards a super original sound. Then I heard this – Fuck! He was already doing that 40 years ago. If this song wasn't so joyous sounding the fact that I didn't make it would make me hate myself. Luckily instead it just transports me into bliss.
Fela Kuti – Zombie
Musically yes, this is incredible, I wish I made it. The real reason I will forever envy this track though is that it is the most potent musical statement ever recorded against an oppressive government. A track so bold and forceful that the military storms your home…This is something we could really use right now in the United States. I think it's the duty of artists to stand up for the people when they can. It's a duty I especially feel as a privileged white North American male making Afro-Latin inspired music while our government refuses to even acknowledge the basic right of the descendants from those cultures to live peacefully, to not fear murder without repercussion by a militarized and extremist police force, to stay in the country they've lived their entire lives without being snatched on the way to work by ICE…
MFSB – Love is the message
I don't know if a more beautiful song exists. It's a journey, and has absolutely inspired me to try and approach the way I arrange my music differently. There are so many moments of pure ecstasy and they are so perfectly paced along the 11 minute voyage that the arrival of each one is massively impactful but still so subtle. The patience shown too… I don't know if I would have been able to hold off on that percussion bass breakdown for 9 minutes. This is also a great piece for getting over worrying about using too many ideas in one track, or saving things for another song. Throw it all in and make it constantly evolve! Play this track at my funeral please.
Roy Ayers – Running Away
An absolute masterclass in moody melancholic blissful disco. Who knows how many tracks I've made inspired by this mood, probably a lot! I know I've never come close to capturing what they do though. Every bassline I've ever played is me trying to do something as funky as this. I actually don't think I've ever met a producer that doesn't wish they made this track.
Candido – Jingo
Another one of those moments when you think you have cool ideas about fusing latin piano & percussion grooves with african chants & disco in a new and creative way then you hear this track and realize someone already did it fucking perfectly! The original is incredible as well but for latin inspired disco that's not cheese (sorry Charanga 76) this is the king (or queen).
Trio Ternura – A Gira
This song has such a special magic that I can't quite quantify. Every piece of it is of great but the whole is most certainly greater than the sum of the parts. It's something all of us are chasing but it incredibly rare to achieve. I've played this in dj sets all over the world for all different types of crowds and have never once not gotten a great reaction. What I wonder about is did they know this song was so special when they recorded it? Im not sure they could have imagined the resurgence it had 40 years later but I hope they at least got to see the way it touched people then.
Kiki Gyan – Disco Train
I can only dream of ever making something that still sounds futuristic 30 or 40 years later. Tracks like these are the reasons I never chase trends or sounds or try to incorporate whatever is "hot" into my new records. Of course Kiki was influenced by the popularity of disco in that time but this absolutely has its own unique sound and feeling that has never been replicated.
Bunny Mack – Let me love you
An earnestly sweet and loving track with 0 trace of corniness is truly a feat! Another timeless track that I could listen to thousands of times. Actually it's probably good I didn't make this because I would have just retired after.
Roberto Roena – Que Se Sepa
The ultimate fusion of Latin and Funk with the seamless break that takes you straight into an amazing salsa groove after that (all too short) heavy funk intro. I actually got to meet Roberto in Puerto Rico when I was down there recording. I played him this track "Aquarembe" ft. Ray Lugo that I had been working on, and told him he partially inspired it. He asked me to go get his cowbell from down the street so he could record on the track! That's definitely the closest I'll ever get to having produced this record.
Tags:
bosq
,
brass construction
,
bunny mack
,
candido
,
disco
,
fela kuti
,
FUNK
,
kiki gyan
,
latin
,
mfsb
,
roy ayers
,
salsoul