C.Da Afro – The Disco Freak – LV Premier & EP Review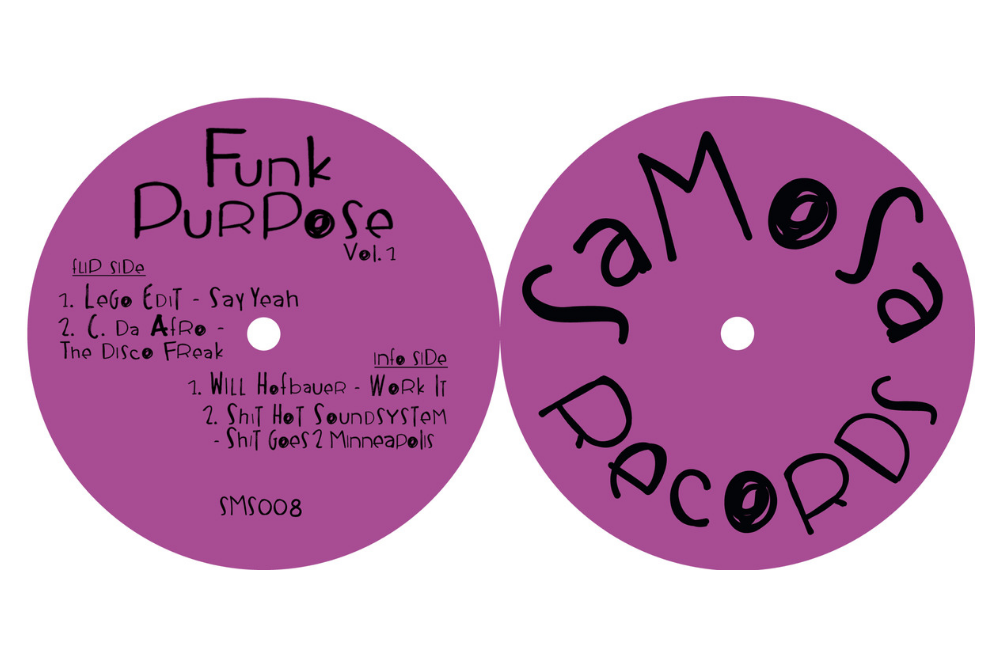 C.Da Afro – The Disco Freak – LV Premier & EP Review.
One of the stand out vinyl labels of 2018 Samosa Records kicks their year off with a super hot release 'Funk Purpose Vol 1' featuring 4 monster tracks from Lego Edits, C. Da Afro, Will Hofbauer and Shit Hot Soundsystem.
Track one Lego Edit's 'Say Yeah' is a slice of heavy funk fuelled disco with a monster baseline and an outrageous piano solo. Party music all the way.
Track 2 and our premier today sees the brilliant C. Da Afro drop 'The Disco Freak' a monster of a electro disco jam. Vocoder laced vocals joust with a hip shaker of a baseline as C. Da Afro channels 80's vibes to the max. Another dance-floor party jam.
Track 3 Will Hofbauer's 'Work It' is a dirty ass shakin' low slung funk groove with a super soulful vocal and live bass keeping things moving perfectly.
Track 4 sees another Le Visiteur Blog favourite Shit Hot Soundsystem channel some purple vibes with 'Shit Goes 2 Minneapolis'. It's a well cherished groove but Shit Hot Soundsystem has injected some real 2019 dancefloor fire into it giving it a seriously fresh spin.
Utterly brilliant release.
For more on Samosa Records check:
Facebook: https://www.facebook.com/samosa.records/
Soundcloud: https://soundcloud.com/samosarecords
Tags:
C.Da Afro
,
disco
,
Lego Edits
,
Samosa Records
,
shit hot soundsystem
,
Wil Hofbauer