Jaegerossa – LV Featured Artist and DJ Mix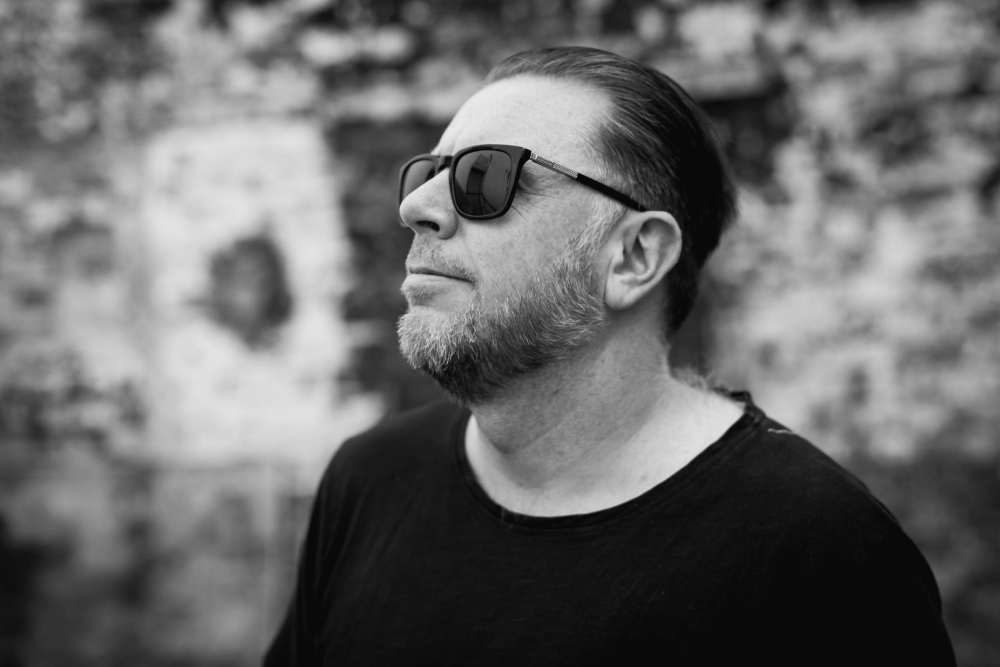 Jaegerossa – LV Featured Artist and DJ Mix
Jaegerossa is the real deal, a 20 year veteran he is a DJ, label A&R, producer, promoter and music obsessive with a serious love of house, disco, soul and funk. Lately he has been one of the stand out artists on the scene releasing a string of incredible tracks which have been all over the download chart top 10's.
Despite his already storied career, Jaegerossa is an artist rising fast via his work with Yam Who and one of our labels of the year in 2018 Midnight Riot alongside sister label Black Riot. His most recent release 'Grateful' and upcoming release 'Delerium' are top class productions and with a string of releases lined up for 2019 you can expect him to spread his wings ever further.
We caught up with Jaegerossa (Phil Rose) and asked him some questions about his career. He also put together this brilliant mix for us.
Hi there Phil thanks for speaking to us today.
For our readers who haven't come across your work before how would you describe the sound of Jaegerossa?
My sound is based around the roots of dance music, mainly disco, house, funk and soul, mostly originals, remixes and edits.
Please can you give us 3 of your tracks which are quintessentially Jaegerossa.
Again it would be across the board, our last release on Z records 'Grateful' was a labour of love based around a classic artist taking the highlight of the tune but giving it a 2019 feel.
I also co produced and album a couple of years ago based around the Hot Mix 5 (Chicago). It truly is an untold story of House Music. A period of time that gets so overlooked yet is literally pivotal to today's house sound.
'Delerium' our current release pays homage to the classic Francine McGhee track. For me looking back is just as important as looking forward. The original has been sampled so many times in various house tracks over the years. It was a real honour to work on a new version of this Jazz Funk classic.
Your last couple of releases have been with Midnight Riot boss Yam Who? how did you 2 meet and what made you decide to work together?
Andy supported an edit of ours on a Mixmag DJ mix about 5 or 6 years ago. We became friends from that then we got talking about the new Black Riot label which I became A&R for. Since then I have been A&R for both Midnight Riot and Black Riot. I have had a run of signings over the last 18 months which have really propelled the label to new areas, some of which have been supported by Radio 1 and The Black Madonna. Andy and myself laugh a lot and we never stop listening to music, we both have a very positive outlook on music and life.
What would a typical day in the life of Jaegerossa be like?
I still have a day job and a business and a family so hectic is a great description.
You run renowned club night Edit in Manchester. Please can you tell us a little about the vibe of the night and where we can find you and any upcoming nights you have planned.
Edit was based around house, funk, disco and soul edits (hence the name) We have just entered into our 7th year this year. Catch us at Alfresco Festival the May hose the Disco tent on Friday 24th May with Joey Negro.
You have Dj'd all over the globe playing side by side with the cream of the DJ world. If you had to pick 3 artists who you have shared the decks with who have really inspired you who would they be and why?
Narrowing it down to three is so hard.
Joey Negro – Such and iconic DJ and producer, also hilarious and a good human being.
Yam Who? – When you play with your friends it is always good.
Jellybean – I played with Jon a couple of times, playing with someone who has truly influenced modern music is always amazing.
Please can you describe your production set up for us and what is the one piece of equipment or plugin that you couldn't live without?
That's a hard one, Logic and Abelton are both so essential these days with re-editing, producing or remixing. For me iconic pieces of hardware that lead me down this path like the MPC60 are the ones we should remember! 
What tips do you have for up and coming producers looking to break into the disco scene?
I never came into this industry to become a DJ or a producer, I did it because I loved the music.
If you do it for love and not money you will always be successful.
Where do you see the disco scene going over the next 5 years?
Disco essentially has been around for nearly 50 years. It won't die, it will splinter, mutate and evolve like it always has. Hopefully still uniting us all irrespective of race, colour or creed to dance.
What else can we expect from Jaegerossa in 2019?
Several more remixes and originals to come from me and Yam Who? More gigs, a new gospel album dropping with 2 tracks from me. My new project HP edits with good friend Nathan Calderbank. My Night 'Edit' becoming 7, more Midnight Riot tours and generally more Disco.
And finally, please can you give us 4 tips for a great day out in Manchester A place to buy records, a place to eat, a place to drink and a place to dance.
One place where you can find great people, great music and great food is the Refuge! An amazing place with great vibes!
For more info on Jaegerossa check
Facebook: https://www.facebook.com/jaegerossa/
Soundcloud: https://soundcloud.com/phil-rose-1973
Tags:
black riot
,
Jaegerossa
,
Joey Negro
,
Midnight Riot
,
Phil Rose
,
Z Records